Meet our Friends… Heath Lowe
We love the opportunity to get to know our DA friends better, so were happy to get the chance to speak with Special Group co-founder Heath Lowe. Heath's career began in the US and Europe, where he worked alongside some of the world's most ambitious companies to bring their unique vision and products to market and grow brand culture. Heath's award-winning design work has helped position New Zealand brands Ecostore, Karma Cola, Royal New Zealand Ballet and Auckland Live among the best in the world. We spoke with Heath about his journey, having the right culture, passion and talent to succeed, how Special celebrates their success and cross-pollinates within their team, delivering returns on investment, the opportunities that arise from downturns and being brave!

Friends want their friends to succeed. Help Design Assembly keep going & growing, by becoming a DA Friend today. Your friendship will allow us to better support you with a bonus of discounts on all DA event and workshop tickets. Sign up here.


What or who were your early creative influences that lead you toward design?
Well, I've always been inspired by a mix of design work, from graphic design heroes to architects and furniture designers.
Tibor Kalman, Vaughan Oliver and Peter Saville designed my favourite record covers.
Emigre and Neville Brody designed my favourite type and magazines.
Charles & Ray Eames designed my favourite furniture.
My architect heroes were Eero Saarinen and anyone who practiced within the Bauhaus.
In short, I grew up a modernist with post-modern tendencies. Still am.
What were your career milestones prior to founding Special Group?
My very first design job out of uni was at a small company called Design Metro in Portland, Oregon. It was founded by two ex-Nike designers who worked in the graphic and product design disciplines. It was 1993, I was immersed in a multi-disciplinary approach to design, and it's always stuck with me.
My second (and last) 'job' was with Johnson & Wolverton. They were among the early American pioneers of 'Branding' as we now know it. There I learned to look and listen more closely to the audience in order to understand its needs and wants through a cultural lens. As in, don't just give them a young designer's personal preference. That was 1995 and today, it's called consumer empathy.
I also learned that true originality in creativity comes from a deep place quite far away from what we see every day, and often very personal. It won't come from derivation of work found in awards books (now Pinterest). It will be harder to sell but, when you can balance the tension between what's expected from a customer and what truly moves them, the ideas will be harder working too.
After that early period working on Nike, Miller Genuine Draft, Coca-Cola and Sundance Channel and helping to establish Johnson & Wolverton's Amsterdam office, I had the confidence (hubris?) to found Buchanan Lowe with my creative partner, Clare Buchanan. It was our first startup. Still based in Amsterdam, we continued working in the youth, sport and fashion markets on clients like Adidas, Footlocker, nikewomen and Tommy Hilfiger, before moving our business to Auckland in 2006.
We launched our second startup in the pre-spruced up Britomart, opening a vintage modern European design store called Markt, featuring the work of our much loved Dutch design heroes of the mid century modern era. It was out the back of the store, over a few beers that co-founder of Special, Tony Bradbourne and I really started to sketch the plan for a new venture.
Special Group: Startup #3 launched in late 2007.


What kind of workplace culture have you fostered at Special?
In a word: multi-disciplinary. From the first time we talked about creativity, Tony and I were aligned by the idea of a creative company that could work across the silos of a typical creative business. We wanted the license to make anything.
Since the beginning, the talented people who have come through or stayed at Special have been able to imagine, pitch and make ideas that might have normally felt out of their comfort zone, or that might not have been in the brief. Ideas that might be a sandwich shop instead of a TV commercial or a nation-wide mobile game instead of a retail campaign. Want a television channel launch? How about a giant duck instead?
We've had account directors become digital creatives and social media creatives become strategists. Richard, our design director, is a musician. A career here can be as creative and far-stretching as someone's imagination. What's more, some of our best people have gone on to lead other agencies, design a product or start successful businesses of their own. Nothing could be more gratifying.


You have spoken previously about design thinking (and questioning) underpinning everything you do. What other philosophies or methodologies are critical to your design approach?
Our advertising work is more akin to an imaginative leap, using metaphor to frame an idea, often mis-using media to create an unexpected experience.
Our design work tends to employ a more non-fiction approach to ideation. We tend to examine the details of the product, audience and brand creators, find a thread through their collective story, and start creating the brand idea from there.
We believe in strong strategic know-how, through consumer research. And we'll run the occasional consumer workshop, to fine tune details. But it's still surprising to me how the truth of a thing can be uncovered in the simplest core essence of the product or service itself. So, if that's a methodology, I'd call it Pay Attention!


Your studio has 13 projects nominated as finalists across 9 categories in the best awards. What does this peer recognition mean for you (both as a studio and personally)?
It's cause for celebration.
It takes courage to bring an idea to the table, convince the group around the table it's good and then nurture that singular vision into a collective one, in order to get it made. So, when our work is recognised by customers who want to take our packaging home or participate in one of our digital activations, it's proof the idea worked.
When our work is recognised by our creative peers who live the same ins and outs that we do, it's proof the idea is loved and respected. What's more, the recognition we've had across so many different categories year on year keeps us believing in our multi-disciplinary model.
And personally, the feeling is mutual! I love that reaction of 'Oooh, I wished I'd done that' when I see someone else's amazing work. The New Zealand design community is full of it, which creates a sometimes breathless drive to keep us lifting our game.


How do you celebrate your wins?
Good question. It's often pretty easy to jump into the next deadline and forget to mark successes. We take everyone to the awards shows, of course.
We also acknowledge and share our work at semi-regular agency events, where we celebrate birthdays, work anniversaries and hold a 'new starters' quiz show. We used to vote to send our most celebrated specialist to meet our Sydney office and stay for the weekend, something I hope we can start up again soon.
Can you give an example of where one of these projects has delivered an unexpected return on investment for your client?
Our longest working relationship is the 11 years we've been partnering with ecostore. In that time, the company has stayed decidedly close to their brand strategy, design values and packaging approach while moving into multiple new markets in Asia Pacific. As their consumer and category landscapes experience continual change, the work we've done together over the years has proven to remain effective with only little change, and even then, very focused.
As an example with measurable results, our recent Good Morning World global interactive campaign for Tourism New Zealand delivered a 1,590% increase in search of 'New Zealand', 12,181,324 'likes & comments' to date, 605,214,279 impressions and 50 countries have said 'good morning' back. It's work that has garnered both creative and effectiveness awards across film and interactive categories.


Is there a project you have undertaken at Special Group in the last 12 months that is memorable because it challenged you? If so what did you learn from it?
Well, they all have their challenges! Our work for medicinal cannabis company Rua Bioscience was a great learning experience in a few ways. They are New Zealand's first company to be granted a licence to cultivate medicinal cannabis.
Rua is a social enterprise led by the values of Tikanga Māori, using indigenous innovation and generational knowledge to heal a place and a people: the Ruatoria community.
They are also a global commercial venture dedicated to healing the global community by providing pharmaceutical-grade cannabis extracts to international markets.
We were faced with real and opposing dualities that needed to be reconciled, in order to create a singular brand proposition.
Social platform / commercial realities
Local culture / global understanding
Indigenous values / corporate expectations
These tensions are very real when both halves of each duality are equally important to the company and its diverse stakeholders. But, as happens when we listen to the people and the problem, the solution showed itself frvom the inside.
A visit with the community in Ruatoria to experience first hand how their actions were creating positive change for the future of their people and place brought the essence of the purpose home. From there were able to design an informed brand identity that weaves together their authentic grass-roots local knowledge and global pharma nous.
What Special Group achievements or projects are you most proud of?
We founded Special in Sydney with local partners seven years ago, Melbourne three months ago, and have recently opened our first US based office in Los Angeles. As the American founder of the company, it's hugely gratifying to bring the Special way of creativity home, admittedly having gone the long way round!
We were pleased to join together with Alt Group and ATEED to fully sponsor Semi Permanent Auckland 2020, enabling free tickets for our community. We believe it's going to take creative leadership to help New Zealand's economy get back on its pre-pandemic feet. We also believe there's no better feeling than being inspired by the country's most amazing artists, musicians and makers, all in one day!


You have a large team… The barriers that have differentiated design disciplines are beginning to fade, how do you scope your roles, collaborate and cross-pollinate within Special Group?
One of the benefits of starting the business with a multi-disciplinary vision is that we have been practicing the art of dissolving silos for a while now. That said, it's never become easy to decide from the outset what kind of project we're looking at each time.
Our approach is to spend more time up front with a broader team before the creative brief is written. That can be various combinations of strategists, creative teams and designers. In doing so, we give ourselves more space to identify the problem and opportunity, as well as how we can best partner with a client. That will define how we plan for the best collaboration, or creative overlap.
How do you manage the transfer of information/thinking (or the collaboration) between account managers, strategists and the creative team on a project?
We practice what we call 'share early, share often'. Our designers are keen to collaborate with our strategic and account team members both before and during the so-called design process. We can't be precious about early thoughts or unfinished solutions if we expect to get the best thinking out of our whole team.
Yes, this causes some circular discussion around what an idea 'might' look like some day. Or what tools 'might' be in a brand toolbox one day. But a lot is learned from discussing the what-ifs a long while before we start to form a high res vision of a designed outcome.
We don't really have a name for our process, per se, but a real respect for what everyone brings to the problem is central. And because we are all open to the idea that the idea can come from anywhere, it fosters a real sense of team ownership when it comes to making good work.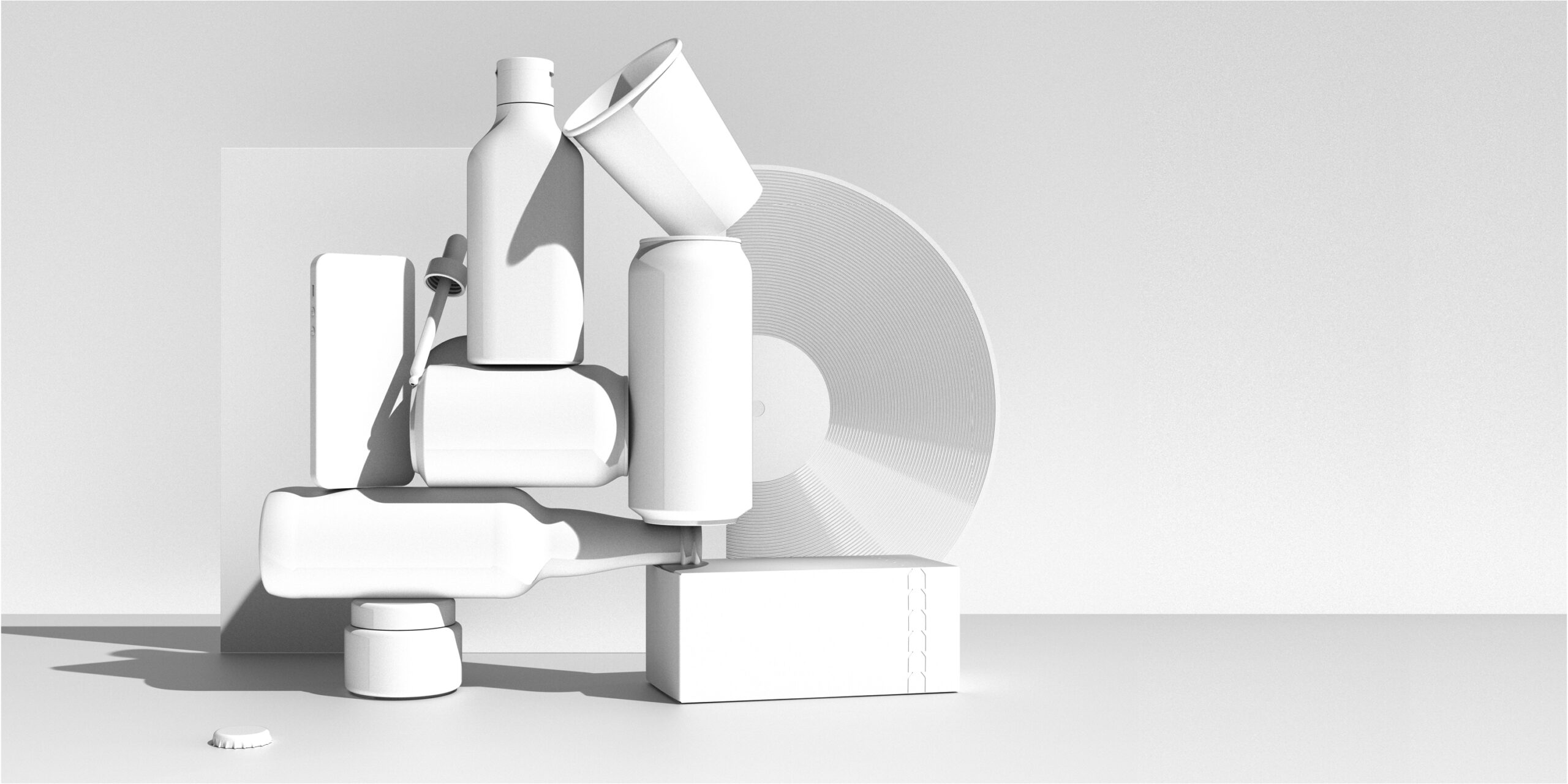 The world is changing. Our clients are leaning heavily on designers to help them reshape their businesses and brands to meet new market conditions – what opportunities do you see from the shake up COVID, social and economic changes 2020 presents?
Special has always been interested in the ideas that push out a bit further, to solve problems that might not be in the original brief. At our best, we are asked to respond to more open-ended briefs, demanding more open-minded approaches. This might include ways of working, production methods, partnership structures and even remuneration arrangements.
The challenges that COVID-19 have thrown at the creative industry have been big ones! But since designers and creative thinkers practice serious problem solving every day, it puts us in a well-founded, well-grounded position to sit alongside our client partners and our communities to solve problems and to help them set an even earlier course towards success.
Has the pandemic response changed anything for you? How have you adapted? Will you be doing anything differently (in your studio or personally)?
During the two lockdown periods, we had to drastically change the way we worked together. As business owners we weren't sure we could run a good company in such an isolated state, or for how long? But we also knew everyone would jump in and do anything it took to keep the work great. And everyone did, and we surprised ourselves.
We made work as varied as brand films, websites, digital campaigns, TVCs while working remotely. We also participated in zoom pitches and won new work, as we rode the wave of some clients having to understandably put briefs on hold.
So for us, ways of working are now truly flexible and past worries or pinch points have been re-prioritised lower. And, I think, maybe because we think differently about what really matters to people, we tend to look at new opportunities with a bit more bravery.


Finally, where can we see more of your work/connect with you?
Ha ha. I continue to keep a very small social media footprint, personally. But Special's work can be followed on instagram @special_group or @specialgroupaus
Websites:
special group.com/nz
special group.com/aus
special group.com/us