Ara Design School
Ara has been offering a Bachelor of Design degree for twenty years, and quality design education for a lot longer. We have five specialisations, including Visual Communication, Applied Visual Arts and Motion Design. Our class sizes are small (15-20) and our tutors are both qualified and highly experienced.
All our students have the chance to engage in projects with external clients alongside learning core design skills like creative idea generation and iterative prototyping. We now offer access to post graduate study through the Wintec BMA (Honours), which we co-deliver; and we have an online Graduate Diploma in Information Design. Our degree is taught over only three years, but each is 32 weeks long, so there's as much content as a four year university degree.
Our graduates are all over the industry – have you enjoyed a Lemmy Lemonade lately? One of our guys designed the chirpy little citrus on the bottle. One day that could be you.
---
AUT Art and Design School
AUT is the best place to study art and design to acquire the thinking and skills to ensure you develop a unique creative voice. You will be immersed in an environment where innovation and technology will fuel your creativity. Shared studio spaces, cutting edge labs, experienced lecturers and industry contact provide the best environment for you to launch a career in the creative realm.
Our major study areas include: communication (formerly graphic) design, digital design, fashion design, product design, spatial design, textile design and visual arts.
We are ranked in the top 100 art and design schools in the world*. This prestigious ranking reflects the high quality of our programmes and staff, the employability of our graduates, and our recognition as a world leader in practice-led art and design research.
Our programmes offers a balance of originality, creative and design thinking, and conceptual development, along with theoretical and professional studies. Our students work on industry partnered, or entrepreneurial art and design projects, and we challenge them to become socially and ethically engaged.
---
Massey University Wellington
The Bachelor of Design programme at Massey University Wellington is a well-established, internationally recognised programme that provides graduates with a competitive edge in the design world.
The four-year BDes (Hons) offers majors in photography, fashion and textile design, spatial and industrial design, and a full suite of visual communication design pathways that include illustration, concept design, interaction design and service design options.
Students are encouraged to address local and global issues through live briefs and active industry partnerships, producing inspirational design solutions for a rapidly changing world. All courses include thorough investigation, concept development and hands-on making, with opportunity to collaborate with others across other creative arts subjects.
Ranked in the top 100 in the world by QS, the School of Design – Nga Pae Mahutonga is also ranked second in Asia Pacific by Red Dot International Design Awards, and has been granted Substantial Equivalency by the National Association of Art and Design in the United States.
---
Media Design School
For the past fifteen years, the award-winning Media Design School in Auckland has been offering qualifications that speak to emerging media environments such as interaction design, game design and animation.
In fact, the evolving needs of creative industries are at the heart of development and delivery of courses such as the Bachelor of Media Design. Over three years, students develop technical, conceptual and strategic skills in their chosen major − Graphic Design, Motion Design or Interactive Online Design − as well as a broad interdisciplinary understanding of the industry and related fields making them agile in the workforce.
Media Design School also ensures students think globally and have opportunities beyond New Zealand as part of the Laureate International Universities Network – the world's largest group of private tertiary providers. This includes simultaneous briefings, critiques across continents, international guest lectures and opportunities for study abroad.
---
Otago Polytechnic School of Design
Designers find innovative solutions to material, social and ecological problems. We are creative, confident and contribute to change.
Immerse yourself in an innovative and supportive environment which allows you to engage in real-world projects, develop your individual voice as a designer and learn how to work in a design team. Take advantage of our strong international relationships, award-winning teaching expertise and first-rate facilities.
www.op.ac.nz/study/creative/design/
---
Unitec Institute of Technology
Unitec is New Zealand's largest institute of technology, with more than 20,000 students studying over 150 work-oriented programmes. We offer leading employment-focused education at our three campuses in Mt. Albert, Waitakere and Albany.
Developed with industry to deliver work-ready graduates for a wide range of creative careers the Bachelor of Creative Enterprise is an interdisciplinary creative arts qualification with strong industry connections. Academics and industry practitioners teach a mix of creative, technical and theoretical courses with an emphasis on collaboration and project-based work, with students working together on real-life client projects.
You'll spend the first year of the programme building knowledge in key areas such as creative thinking, professional practice, storytelling, digital technology and communication. You can then choose your own creative pathway in areas such as animation, game design, digital marketing, graphic design and more, tailoring your degree to your career aspirations.
Choosing the Bachelor of Creative Enterprise means you can:
Select a creative pathway that suits your interests and skills.
Gain invaluable experience working with real clients on live projects and build strong industry networks while you study.
Learn how to create compelling stories, think creatively, collaborate across disciplines, develop a business plan and manage a budget.
Work in interdisciplinary teams to form collaborative creative partnerships.
Find out more about the Bachelor of Creative Enterprise here: unitec.ac.nz
---
Yoobee School of Design
ACG Yoobee's practical, innovative courses will give you the skills you need to master your craft.
With tailored programmes ranging from 2 days to 2 years, we'll teach you how to blaze a trail in today's rapidly changing world of digital design. Don't lock yourself into a lengthy degree – our hands-on, targeted courses will get you where you want to go in half the time. Taught by designers, for designers, using the latest industry standard equipment, ACG Yoobee will even help you get a great job.
Build technical skills and watch your ideas come to life at ACG Yoobee, New Zealand's leading digital design school.
---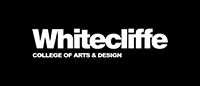 Whitecliffe College of Arts and Design
Whitecliffe is an independent Arts and Design school of choice, producing the highest quality graduates and shaping exceptional creative citizens.
Whitecliffe provides life-transforming educational experiences in arts and design through teaching and research, educating students to shape culture through the practice and critical study of the arts. Building on foundations of excellence, innovation and a commitment to diversity, Whitecliffe prepares its students for lifelong creative work and engagement with their communities. Whitecliffe seeks to instill aesthetic judgment, professional knowledge, collaborative skills and technical expertise in all graduates.
Whitecliffe core values have developed through the work of committed faculty, students, alumni and staff. At Whitecliffe we believe that ideas and expression are inseparable. Our commitment to a wide range of media, processes and methodologies supports our belief that our graduates become leaders in their fields through a critical combination of making and thinking. Through rigorous critique, intelligent debate and mutual respect, graduates gain the lifelong skills they need to shape their communities.
---
Wintec School of Media Arts
Wintec's School of Media Art's Bachelor of Design programme is designed for a new world of work, where creativity, inventiveness, and the ability to collaborate are in high demand. Industry experts help deliver our programmes. Wintec's Bachelor of Design is for those who want to work in Illustration, Graphic Design, Web & Interactive Design, Motion Animation and Fashion Design, UX and Service Design.
In this increasingly complex world, designers and problem solvers are in hot demand. This degree is for the person with a flair for creative problem solving and helping make our experience of the world a whole lot better. Join us in Hamilton City, a thriving culturally active community, with ample opportunities to connect and create.
---
Victoria University of Wellington
The Bachelor of Design Innovation (BDI) is a three-year undergraduate degree designed to prepare you for a career in one of the many expanding design-related industries.
At Victoria, Design is about innovation. While developing the skills and knowledge that industry currently demands, you'll also be pushing the limits and, in a sense, forging the future of design practice. During studio classes and seminars your teachers will show you how to take an experimental approach to design that encourages creative and thoughtful design solutions.
You'll major in one of five areas—Communication Design, Design for Social Innovation, Industrial Design, Interaction Design or Media Design. A feature of this degree is that it's cross-disciplinary, meaning you'll be encouraged to study and work with subject areas outside Design. This will make sure you gain a thorough grounding in design and its connections with the real world.
For more information: www.victoria.ac.nz/explore/degrees/design-innovation