Auckland: DA Conversations Spring series — Meet the panel
This Spring's DA Conversations are back to discuss 'Diversity in Aotearoa, New Zealand Design — what does it mean and why does it matter?'. In October Judith Thompson — design advocate, member of AUT University Council and Chair of the University's Property Committee will convene the conversation in Auckland between Desna Whaanga-Schollum, Chairperson & Founding Member of Ngā Aho Māori Design Professionals and Artspace NZ; Kaan Hiini, Multi-disciplinary Designer at Curative; Raymond McKay, Creative Director and Partner at RUN; Jade Tang-Taylor, associate of the Centre for Social Impact, deputy chair of Auckland Council's Ethnic People's Advisory Panel and lecturer at AUT, and Anzac Tasker, Design Director at Designworks.
In the lead up to the event, each of our panellists reveals their big question (or questions) which they will attempt to answer and put to each other.

Jade Tang-Taylor
Jade is a designer, dreamer and doer. She is currently a part-time lecturer at AUT in Design Thinking & Strategic Design, a part-time independent design consultant, an associate of the Centre for Social Impact, around design strategy and innovation, as well as a new-ish mum of one. Jade is also the deputy chair of Auckland Council's Ethnic People's Advisory Panel.
Previously, Jade co-founded a creative agency called Curative, and was the chapter founder of CreativeMornings/Auckland. And in a "previous life" she was a self-confessed networkaholic and part of various membership networks including Asia NZ Foundation's Leadership Network, NZ Asian Leaders, SuperDiverseWomen, Leadership NZ alumni, Women Who Get Sh*t Done community, Designers Institute of NZ and also a friend of Design Assembly.
Jade is passionate about a lot of things, but one that remains constant is her willingness to use Design for social impact, in the community and with a particular focus on diversity.
Jade asks:
— Please define what "diversity" means to you?

Anzac Tasker
Anzac Tasker is a design director at  Designworks. Practising his craft in the industry both at home and abroad for the last 9 years. He's played a role in shaping and maintaining some of New Zealand's most loved brands and was a part of the Ngā Aho Purple Pin Award, at last year's best awards. He's big on applying a tikanga lens to all his projects. However, design is his 3rd favourite passion, behind spearfishing and whānau.
Anzac asks:
— What are the benefits to diversity in a creative environment?


Desna Whaanga-Schollum (Rongomaiwahine, Kahungunu, Pahauwera)
Desna's work is connected through the exploration and articulation of cultural identity. Projects see her collaborating with a wide variety of communities, business and design professionals, artists and academics to achieve results which effect change in people, practice and place. Desna is actively involved in Māori identity design, discourse and stakeholder engagement in New Zealand, via design consultancy, research, exhibitions, wānanga, speaking engagements and governance roles.
Desna recently completed a Masters in Science Communication. Titled: Taipōrutu, Taonga tuku Iho. A mātauranga Māori sense-of-place. This thesis and creative body of work discusses the eco-philosophical, and community connective values of Māori knowledge systems. The work considers how the communication of these might be improved and contextualized within resource management development processes. Innovations in cultural communication are discussed via analysis of a range of Māori involved in identity politics, through research, science and design fields.
Chairperson & Founding Member: Ngā Aho Māori Design Professionals, and Chairperson: Artspace NZ
Desna's asks:
— Whakaaro: Te Tiriti & diversity and Māori diversity


Raymond McKay (Ngāti Kahungunu Ki Wairoa, Ngāti Porou)
Raymond McKay, of Ngāti Kahungunu Ki Wairoa and Ngāti Porou descent, is one of only a handful of Māori Creative Directors in the design and advertising industry globally. Raymond has built his independent agency RUN, alongside his wife and business partner Laura Cibilich, to be award-winning, with a client roster boasting 2degrees, Niue Tourism, Puma Oceania and the FAO of the United Nations. His ability to cross-navigate cultural barriers across New Zealand's diverse diaspora helps his clients achieve a strong connection with their audience.
Raymond asks:
— What is the first step to breaking the down lack of diversity we see across the creative industries, particularly design?


Kaan Hiini (Ngāpuhi, Te Arawa)
Kaan Hiini (Ngāpuhi, Te Arawa) is a multi-disciplinary designer, working across print, branding, interactive, motion and experience design. His drive to create beautiful work with real, positive impact manifests at Curative, a creative agency working to change the narrative of complex social issues using creativity, connection and collaboration.
Joining Curative shortly after it's founding, he has helped grow and shape the company's vision and creative direction, working on projects addressing issues ranging from gender inequality to LGBTQ+ youth support and educational inequality. Key to Curative's process is co-design, a method of design research that privileges the perspectives, insights and experiences of the diverse communities Curative works with. This allows them to better test, break or strengthen their assumptions, so they have a full understanding of the issues they're addressing and the people involved. This approach empowers both the creatives and the communities they work with and for. Alongside his work at Curative he helped organise and host the Auckland chapter of the free monthly lecture series CreativeMornings until 2017.
Kaan asks:
— Can a straight white male ever be considered diverse, and what would Graphic Design look like without them?


Beth O'Brien
Beth has a Masters in Fine Arts and was a practising artist before she was drawn to creative advertising. She began her career as an Art Director at Colenso BBDO, New Zealand, where she won the country's first ever D&AD Black Pencil for her work on Pedigree K9FM – a radio station just for dogs.
In 2015 she headed to New York to take up Associate Creative Director roles at RGA and Droga5, where she created the now famous Role Models spot for Hillary Clinton's presidential campaign, described by The New York Times and Forbes Magazine as "a masterpiece of political advertising" and a "Hall of Fame-level" ad.
She has a love for everything interactive, a running theme through her work. Like the time she invited hundreds of people to watch the movie Jaws at night while floating in rubber rings on the open ocean. In 2017, Beth was welcomed back to New Zealand to take up a Group Creative Head position back at Colenso BBDO – an agency that remains dear to her heart and left of centre approach to life.
Her work has been recognized at all major award shows including Cannes, D&AD, The One Show, Clio, Spikes and numerous local shows. She recently launched and hosts the podcast LOVE THIS alongside friend and colleague Joe Carter. Beth regularly speaks on issues of diversity within the creative industry and was welcomed to the stage as a keynote speaker this year at Semi-Permanent.
Beth asks:
— What does diversity look like for you, and more importantly, what does it feel like?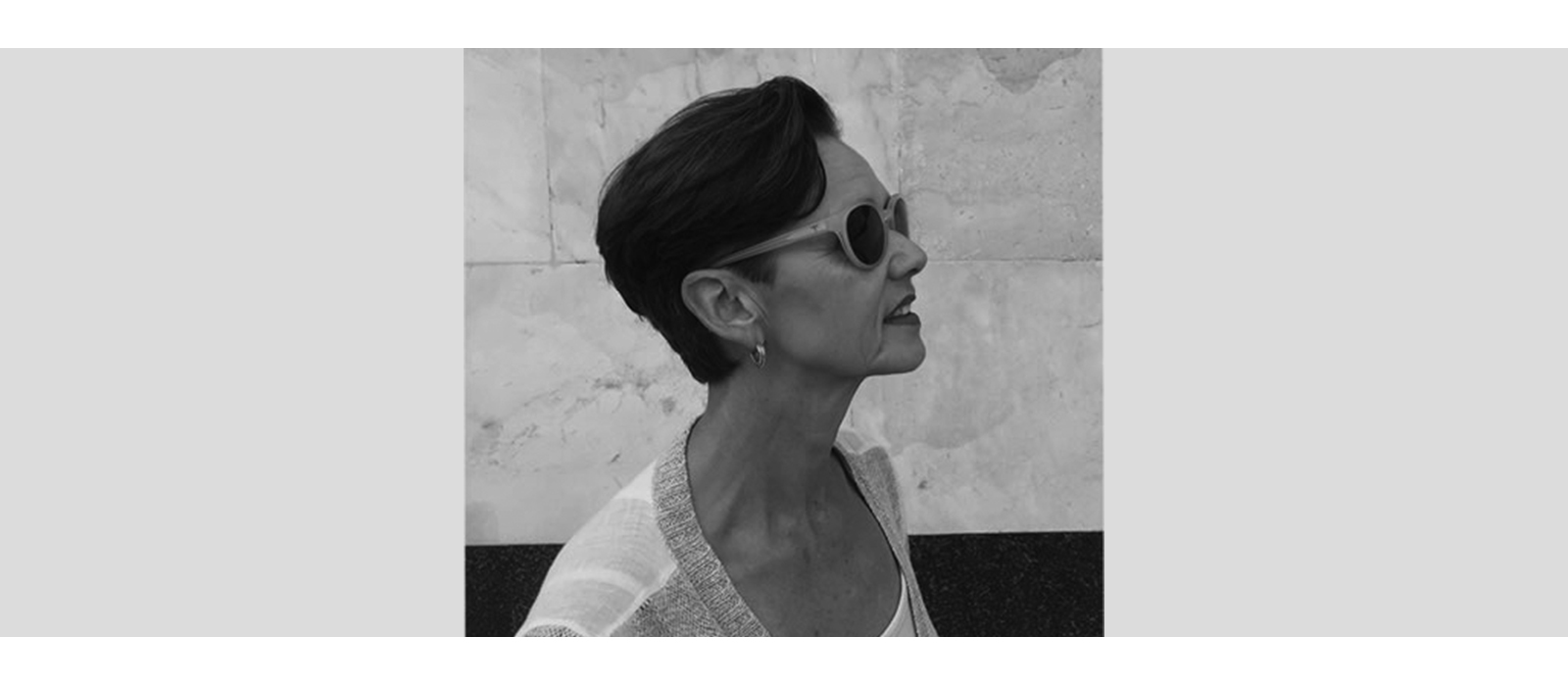 Judith Thompson
Judith Thompson is a design advocate working across public and private sector organisations. As the inaugural head of Better by Design she has a track record of helping export companies create value through design-led innovation and was instrumental in introducing design thinking into the public sector.  Judith is a member of AUT University Council and Chair of the University's Property Committee.
—
Join us at Thievery Studio — 16th October from 6pm onwards, with the conversation kick-starting at 6:30pm.
Book your tickets for Auckland:


With special thanks to our refreshment partners: