2020 Dieline Awards – NZ winners
Design Assembly extends our heartfelt congratulations to all the New Zealand winners and finalists for the 2020 Dieline Awards.
The benchmark for impeccably-designed packaging of consumer products, The Dieline Awards recognise the absolute best from designers and design agencies worldwide. The awards (in their 10th year), have become the standard which brand owners, consumers, and designers turn to for the best packaging design in the world.
SECOND LIMITED EDITION CATEGORY /  THE TRUE HONEY CO. RATE HARVEST  / DESIGNED BY MARX DESIGN LTD  /  NEW ZEALAND  /  CASE STUDY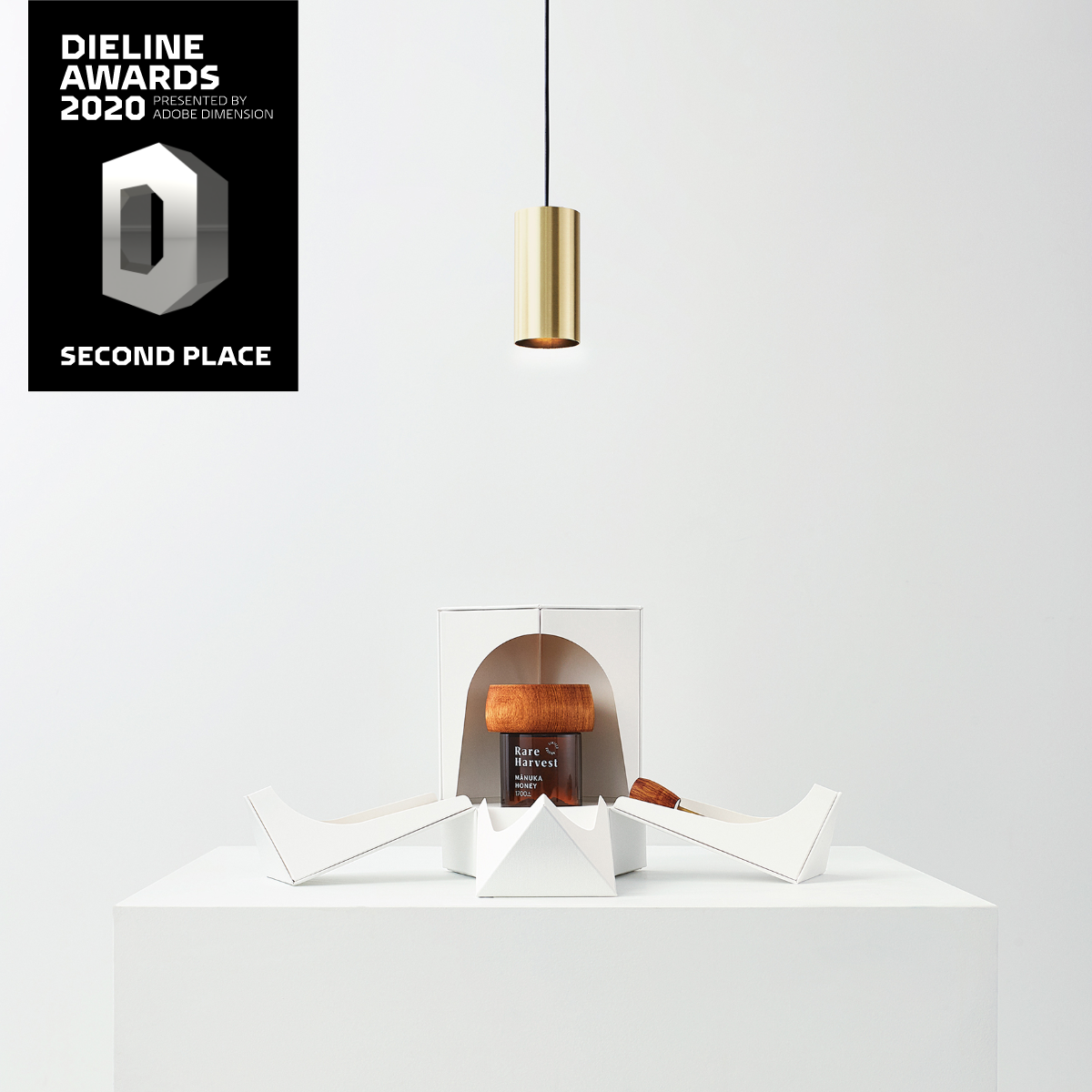 SECOND  HOME CATEGORY /  BLEND  / DESIGNED BY: SARAH JOHNSTON FOR THE AROMATHERAPY  /  NEW ZEALAND  /  CASE STUDY
Up Next...
Meet our Friends... White Rabbit
Design Assembly has become the home of New Zealand visual design – providing a collaborative digital and physical platform for kiwi visual designers to learn, keep up-to-date and be inspired. We couldn't do that without the support of our Friends. This series profiles some of the studios and individuals who have shown their love and…
More from 'Fresh from the field'...
Fresh From The Field NZC: Representing New Zealand by Culture & Theory
This Fresh from the field is further evidence of Culture & Theory's masterful typographic craftsmanship, and bold art direction. Featuring a striking campaign to celebrate the collective strength and spirit of competition within our international crickets teams. If you have new or recent work that you would like to share in Fresh from the Field…