Hot New Things — Leitisha Pohatu, Yoobee School of Design
Welcome to Hot New Things 2019 – an opportunity to profile a selection of the top design graduates coming out of our tertiary institutions. This week, we speak with Leitisha Pohatu from Yoobee School of Design.
---
Leitisha Pohatu
Diploma in Creative Digital Design
Yoobee School of Design
---
You completed your full time studies at the end of 2018. Can you tell us what your final year's project was about and what you focused on?
Hey Design Assembly! This year, studying for a diploma in creative digital design, it was more so focused on a variety of projects – from branding through to event planning. However there was one project that I enjoyed working on that stood out amongst the rest – my product launch. The brief was to produce a cosmetic range for Mecca Cosmetics, inspired by the different cities around New Zealand and would reflect it's people, places and it's cultural history. I came up with Tongariro Trio; an all natural trio set of skincare products, developed by the beauty obsessed for the beauty enthusiasts, inspired by the few elements you would see while hiking the Mt Tongariro complex.
How has what you've recently been working on influenced your design process, and what momentum does it bring to your practice?
The most important thing whilst working on not only this project but all projects was the importance of research. Without doing extensive research, I wouldn't have a solid foundation to underpin ideas and couldn't have made Research was the most important thing that influenced my design process with not only this project but all projects. Without doing extensive research, I wouldn't have a solid foundation to underpin ideas and make those connections.
What were some of your most exciting discoveries?
Finding ways to think outside of the box and create something that had depth, connection and meaning to it.
And also what were some of the challenges along the way?
Some challenges that I faced with most projects were finding ways that didn't look and feel like everyone else yet still displayed my own personal flair.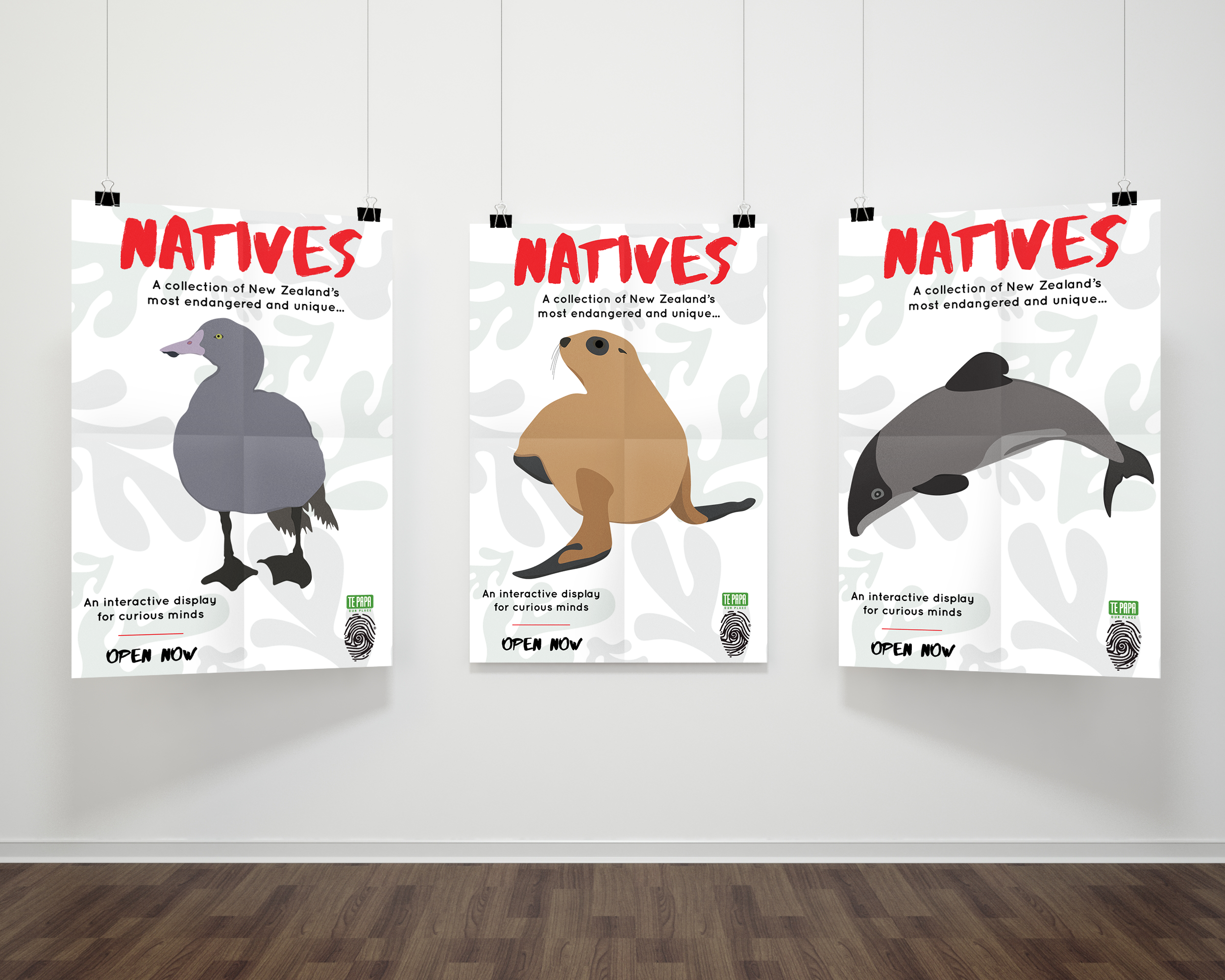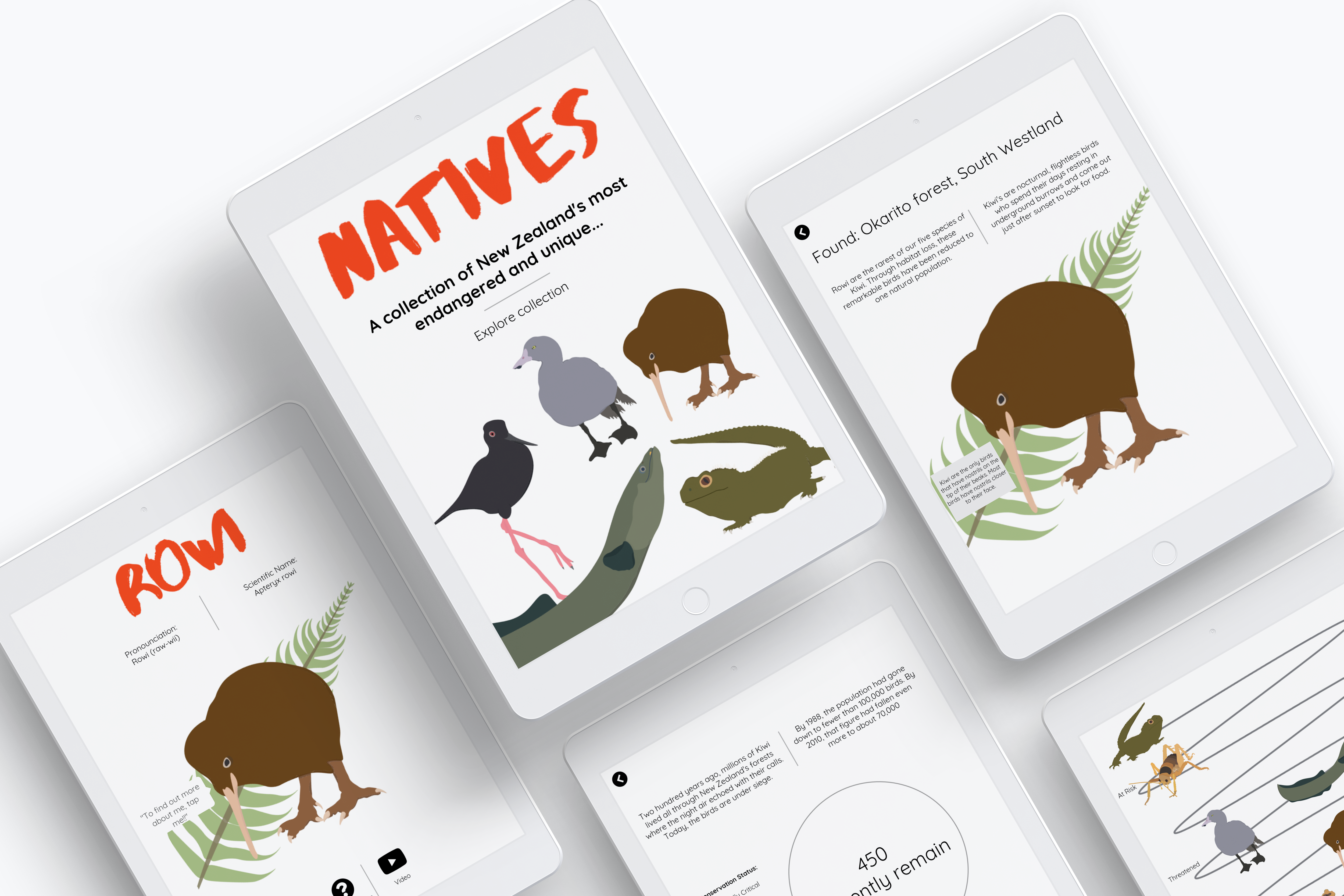 What did you love doing the most?
I loved being able to find meaning and connections within the ideas of my projects as I felt I could relate to them more and feel inspired by them which in turn helped me to come up with better, more elaborate ideas for the next project.
Where do you go to find inspiration (websites, resources, designers, etc)?
My inspiration go-tos are Pinterest and Behance yet I do try and keep an open mind when trying to come up with different ideas. I also take inspiration from things i've already seen in my surroundings or pages from magazines or posts on Social Media, mainly Instagram.
Why did you choose to study at Yoobee, and what do you feel you can take away now that you've completed your course?
I chose to study at Yoobee School of Design because of the real-world skills they offered, smaller classes and a friendly community environment. I had also read that tutors were always there to help and offered one-on-one teaching as well as workshops specifically designed and dedicated to Maori and Pacifica students.
At first, I studied at the Wellington Campus for the first 2 years as that's where I was living with my family at the time. However, this year I decided to move up to Auckland where I felt there were more opportunities and it made sense to study at the Auckland Campus. Having spent the year studying here in Auckland, it was a different environment and teaching style to that of Wellington. The tutors push you to step outside of your comfort zone and think outside of the box and to try things even when you don't like where its going. During my studies at the Auckland, I really felt like my creativity has expanded and I myself have grown and learnt a range of important skills and life lessons.
Where to next for you? What does 2019 hold?
I'm still not too sure where 2019 will take me but I intend to look into freelancing opportunities while developing my own clothing brand. Alternatively, I can see myself surrounded by a small team of creative, likeminded individuals.
---
https://leitishapohatu.myportfolio.com