Fresh From the Field — Property Brokers by VOICE
This week's Fresh From The Field features a new identity for Property Brokers by VOICE.
---
If you have new or recent work that you would like to share in Fresh from the Field email Lana for details.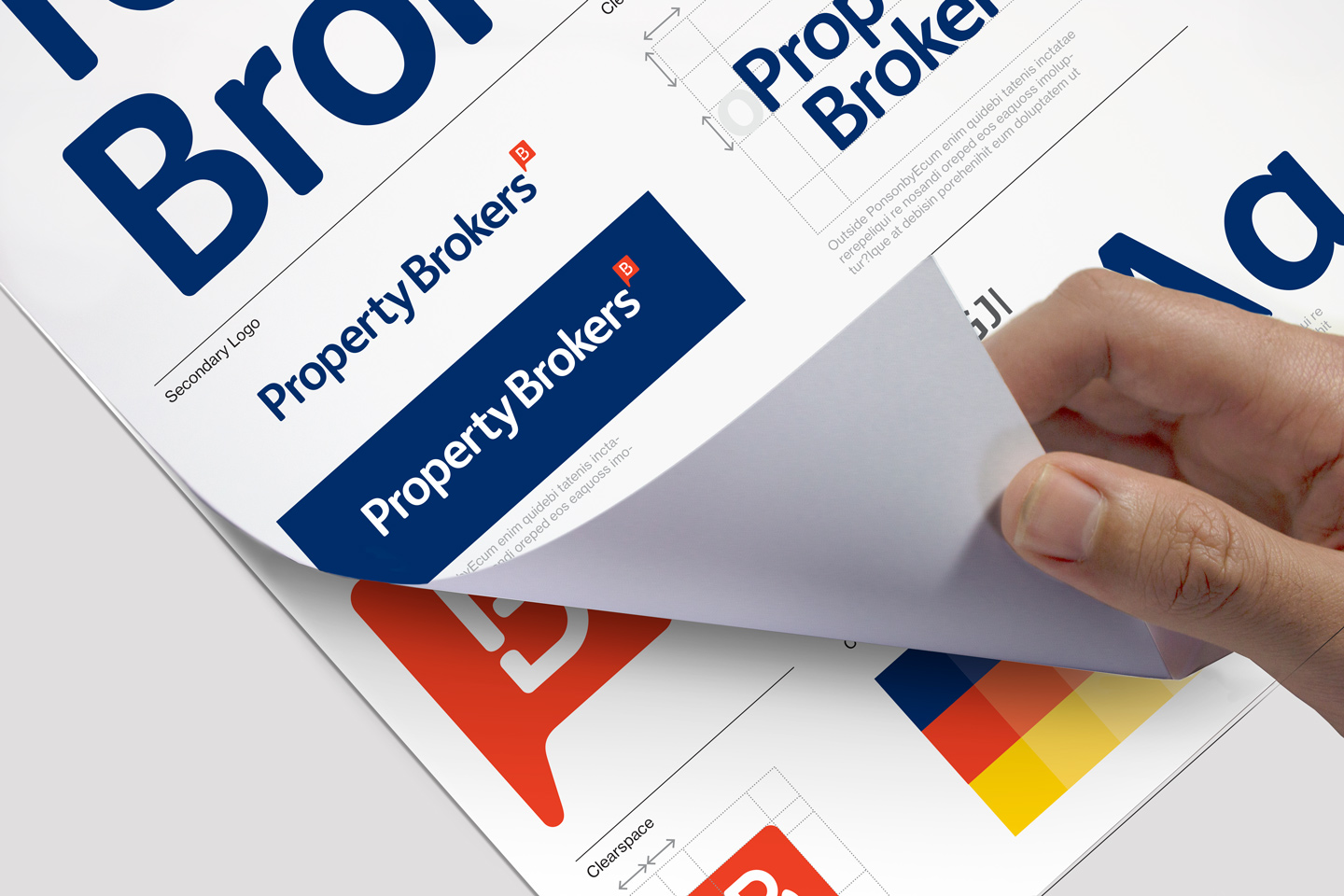 The power of the provinces has been emphasised in a reinvigorated rebrand for Property Brokers, designed by VOICE brand agency (Auckland, Melbourne). The rebrand, which recently launched, highlights the values and strong personality of the company, VOICE's Principal Jonathan Sagar says. "Property Brokers already had a strong personality, it just needed to articulate it to the market." He says the company, which started 30 years ago in Palmerston North, has built a huge business that is focussed on the provinces. It kept out of the cities because it wanted to, and it operates on 'provincial values' – family, fairness, and doing the right things. Jonathan says Property Brokers is a strong, robust company with more than 40 branches around New Zealand and that it's not often you come across a brand that has a DNA that has such strong character and differentiation, straight off the bat.
VOICE's role was partly to help the client to understand the power of their existing proposition – a real estate company perfectly positioned for the New Zealand provinces, at a time when more and more people are moving out of the big cities. "Although cities aren't their market, the people that live in them are," he says.
Property Brokers managing director Tim Mordaunt says that prior to the new brand, Property Brokers has only ever had two logos since it was established in 1986. "Changing our brand has given us the opportunity to audit our whole company. Our values, our True Team promise, our internal and external relationships have all been a focus for us as we look to the future." But while it has changed its look, Property Brokers has not changed who it is. Jonathan says Tim, the company's founder and owner, is very committed to his values and people. "Property Brokers has been great to work with. We have learnt a lot and it has been a rewarding experience to work with someone who really cares."
Up Next...
A Brush with Design: 10 Designers Dish on Their First Design Encounter — Jade Tang-Taylor
In the lead up to DA's 10th birthday celebrations in March 2019, A Brush With Design asks 10 designers who have been involved with DA at various times to nostalgically recount their first memory of encountering design. In this sixth iteration we spoke with "designer, dreamer, doer" Jade Tang-Taylor. Similar to Louise, my love for design was…
More from 'New Zealand'...
A Few Choice Voices: Different Ways of Talking About Design
Written by K. Emma Ng Supported by Creative New Zealand Emma Ng is a contributor to Aotearoa Design Thinking 2018, a series of commissioned critical design essays published by Design Assembly and funded by Creative New Zealand. This article is the last in a four part series on design and its support structures that enable us to nurture,…