Fresh from the Field — Taylor St Baristas by Hardhat Design
This week's Fresh from the Field features a 'luxurious' identity for US and UK coffee company Taylor St Baristas by Hardhat Design.
---
If you have new or recent work that you would like to share in Fresh from the Field email Lana for details.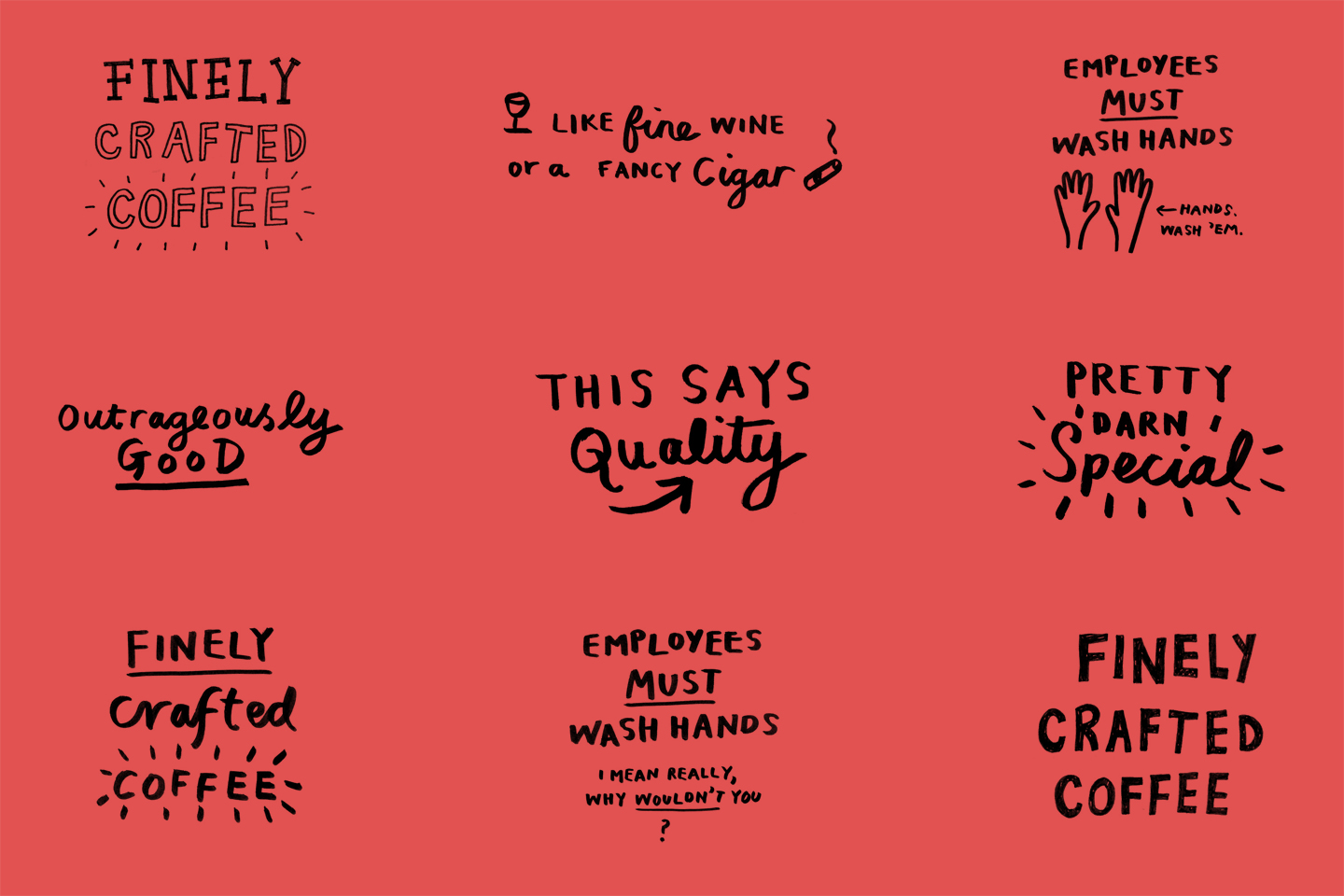 A rebrand for Taylor Street Baristas to coincide with the launch of their coffee supscription service. Hardhat delivered a coherent identity that needed to be future-proofed and easy to apply across all touchpoints (interior & exterior signage, menus & all other print collateral, online, packaging etc).
This included a new logo, typefaces, brand colors, a toolbox of hand drawn illutrations, and design of their subscription services offering. Packaging design needed not only to work within UK postage constraints, but also in a retail environment. Taylor Street are a quirky brand known for their unorthodox nature and application of humor; this could not be just another predictable piece of coffee packaging. Playing on the idea of 'luxury' (this is quality coffee) we created a humorous repeat pattern reminiscent of a high-end  fashion brand, and non-standard sized boxes that were more reminiscent of a collection of classic novels than traditional coffee bags or boxes.