Auckland Day 100 Show, 25/26th Feb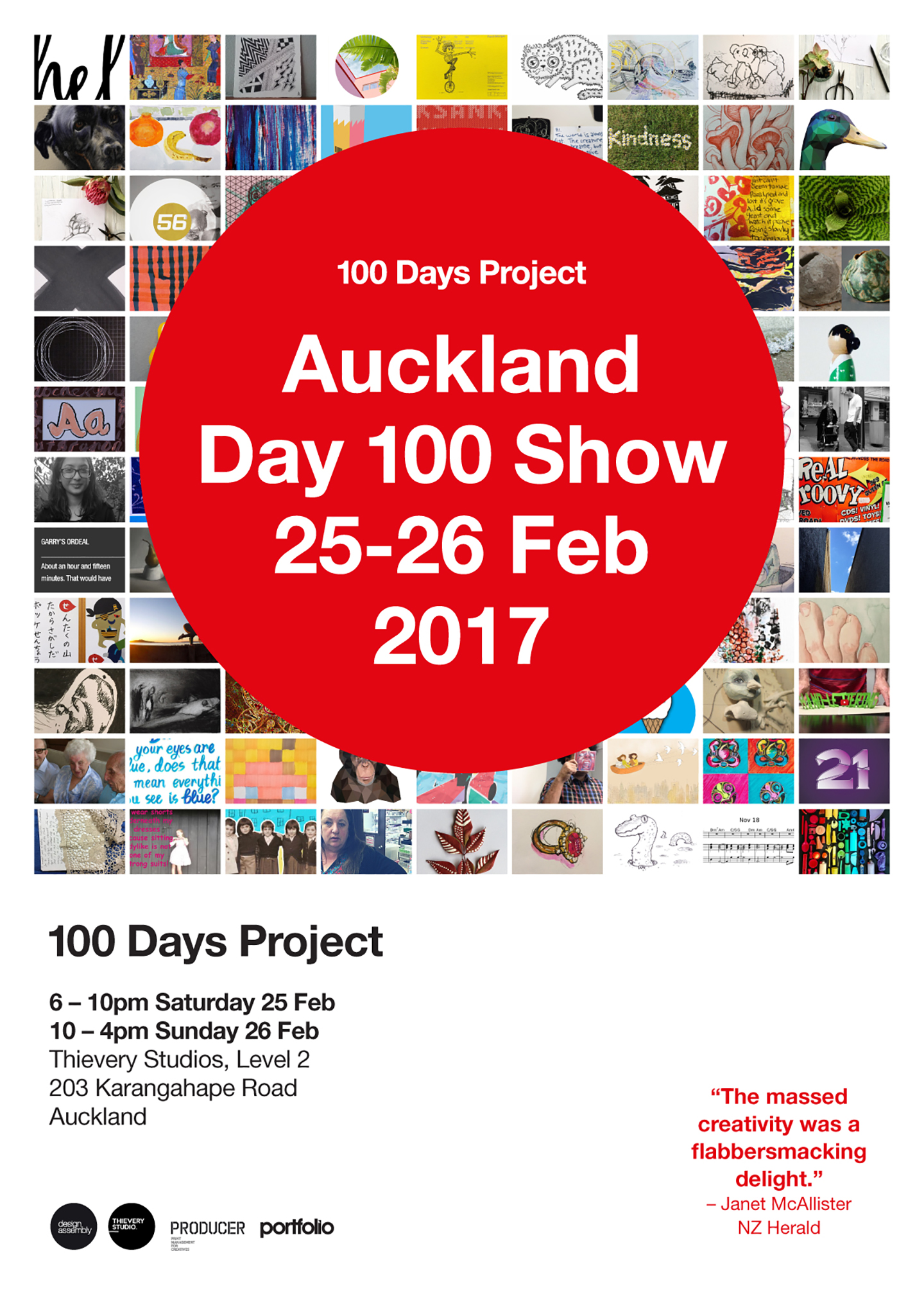 Join us as we celebrate the blood, sweat and tears of the latest lot of hundred dayers. Featuring 100 individual projects made painstakingly over a one hundred day period, the work is diverse, irreverent, heart-felt and fun. This is a really shambolic and vibrant kind of art show, and the artists come from all walks of life — from seasoned professionals to first-timers and kids. We hope to see you there!
Here for a good time, not a long time, so don't miss out.
Auckland Day 100 Show
Feb 25 & 26
Thievery Studios
Level 2, La Gonda Building
K' Road
Auckland 
Opening night – Saturday Feb 25, 6-9pm
See the Facebook event page for more details.
Free entry, family friendly, all welcome. 
---
Facebook event link: https://www.facebook.com/events/739098269600582/
Website: http://100daysproject.co.nz/
Insta: https://www.instagram.com/100daysproject/
Twitter: https://twitter.com/100Days_Project