Hot New Things — Megan Au, AUT
Welcome to our 2017 Hot New Things series – an opportunity to profile a selection of some of the top design grads coming out of our tertiary institutions. Secondly, we speak with Megan Au from AUT.
---
Megan Au
Bachelor of Design (Communication Design major, Cinematic Arts minor)
AUT
---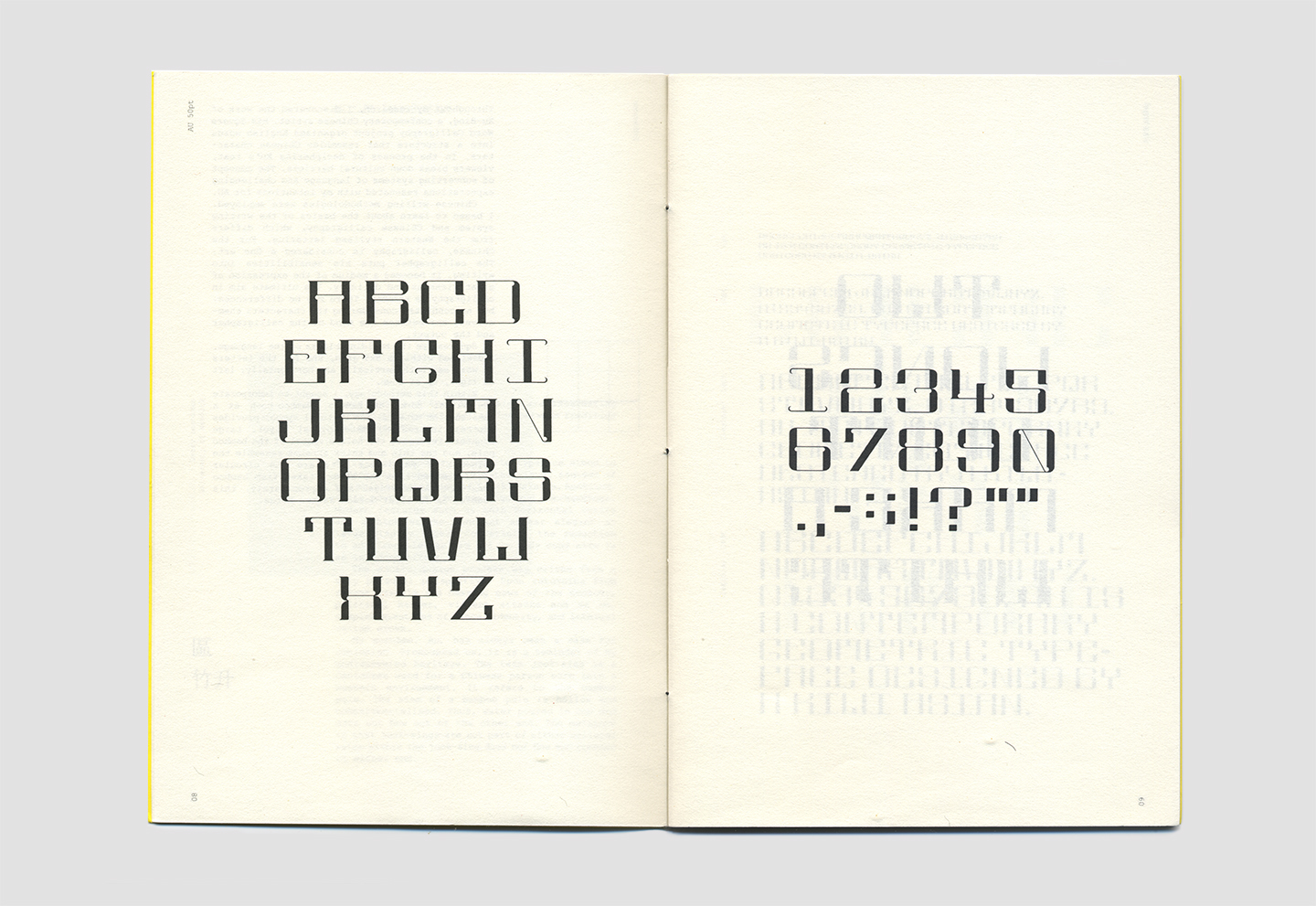 Hi Megan, you completed your full time studies at the end of 2016. Can you tell us what your final year's project was about and what you focussed on.
At AUT, the final project is undertaken over the last semester (~12 weeks) and is characterised by being research-led and self-directed. My project, "Have Here," was a tribute to Mercury Plaza, one of Auckland's oldest and most beloved food courts. More than just being a visually intriguing site to investigate, the subtext is that the new City Rail Link may see the end of it sometime soon. The objective was to capture the experience of going to Mercury Plaza, thereby archiving it.
Part of my research involved study into place-making, vernacular design and the photobook as archive. This then informed my research methods of observation, documentation and conversation. The design outcomes were posters (1), a publication (2), and menus (3). Each were intended to correspond to the experience: to look and judge (1), sit, consume and digest (2), takeaway and recall (3).

How has what you've recently been working on influenced your design process, and what momentum does it bring to your practice?
Personal university work as well as industry experience have both lent to where I find myself now. Before my process was relatively fluid across the stages of brief > research > concepting > development > refinement. Research in the early stages informed the later designing/creating. Thinking before making.
Now I'm finding research to be the driving force throughout. I'm interested in thinking through making. In the harmony of concept and materiality. In a sort of reflexive, dialectical design practice. In working with and learning from others.
What were some of your most exciting discoveries?
One casual conversation with the building manager led to a staff-only stairwell, where we found the missing piece to the history of the building. Next to a dusty stack of chairs, a plaque commemorated the opening of Woolcraft Knitwear Limited's Head Office on August 4th 1978 by then Prime Minister Robert Muldoon. It's the unexpected moments. Small things.
And also some of the challenges along the way?
I arrived at Mercury Plaza after a lot of fluffing about trying to define the project brief. I knew what my areas of interest were already from a typeface project completed in first semester. Still, the possibility of almost anything was more overwhelming than liberating. (When it comes to eating out, I'm the less-decisive-more-accommodating type). I had to learn to be okay with being lost and open to where my work would take me. I had to be self-assured in my authority to undertake this project. And because it took a while to get going, I feel like I didn't really overcome the challenge of pushing the design to suit the subject matter.
Other than that, my full weekend stakeout was really taxing.
What did you love doing most?
Making something which connects to what others love.
Where do you go to find inspiration (websites, resources, designers, etc)?
Go for a wander. Take my camera for a walk. Go to a friend, acquaintance or stranger for conversation over coffee/wine/poutine. I don't seem to find inspiration reliably on the internet; books and galleries are a better bet. Looking at other people's work makes me excited and then pretty self-critical. But then again, dissatisfaction and fear are great motivators.
I also don't really believe that inspiration floats around waiting to be discovered in the depths of a creative block. It takes me work. I seek ideas from all sources—trying to look, listen, think and reflect. But if anything, breathe I guess… That's the medical term for it!
Why did you choose to study at AUT, and what do you feel you can take away now that you've completed your course?
I applied based upon location, facilities, overseas opportunities and financial support. There have been so many things gained, but the greatest lessons are those life maxims applicable to anyone of any field. To have an opinion, have an open mind, make and make more, there's a lot out there waiting in the world so appreciate the context of university, nobody has it all figured out, etc.

Where to next for you? What does 2017 hold?
I remain very optimistic about becoming a functioning 5am person. I want to read some things, watch some things, explore more of the NZ landscape, have a bit of spontaneity and a social life. ie. do what I missed a lot in 2016. 2016 was rough. 2017 will be about progressing in slowing down, trying to be a more conscious human and stuff.
In between that, I've applied for my fourth year of study at AUT and will be seeking part-time work in a design studio/a design mentor. I think I've figured out where I'd like to take my "personal practice" towards. My Honours proposal naturally follows on from my university work; I want to investigate the relationship between cultural identity and graphic design through the medium of the typographic poster. That's academic-speak for I want a year focussed on upskilling and designing mad shit.
I hope the future holds unexpected encounters.
---
You can see more from Megan at:
www.meganau.co
Or contact her directly via:hello@meganau.co
---
To find out more about AUT visit: www.aut.ac.nz