2023 Hot New Things: Kristina Iastrebova, Unitec
Each year DA profiles a selection of the top design graduates coming out of our tertiary institutions. We welcome these talented emerging professionals to our industry, learn about their passions, final projects, developing creative confidence and ambitions for the future.
Today we speak with Kristina Iastrebova, recent grad of Bachelor of Creative Enterprise at Unitec. You can find out more about Aotearoa NZ creative study options by visiting our design schools page. 
---
Can you tell us a bit about yourself?
Hi, my name is Kristina! I'm a recent graduate of the Bachelor of Creative Enterprise Degree and a junior in-house designer at a local business. I'm passionate about brand identity, packaging design and digital design. Most of my hobbies come from creative fields, such as illustration and sculpturing.. and I'm also a huge fan of surfing and snowboarding!
What did your graduating project focus on?
Designers only is an experimental series of publications (3 pieces) exploring the discursive space between the different perceptions of design by society. The series unfolds controversial opinions on design as an industry, such as its importance or "uselessness", power or weaknesses. The project reflects a personal journey of a young graphic designer, thrown into the harsh world of reality, struggling with the undervaluation of design as a profession.
Why did you choose to study at Unitec?
One of the key points that made me choose Unitec was the opportunity to experiment and try different disciplines to help me find my true path as a creative. Bachelor of Creative Enterprise programme offered a good variety of courses to choose from, including photography, animation, publication and many others. I was excited to explore the world of creativity, and this programme helped me to do so with professional guidance from tutors.
What did you enjoy most about your course, or what do you feel you can take away now that you've completed it?
The most enjoyable thing about this course was creative freedom and multiple opportunities to collaborate with peers. Being your own boss was fun and hard at the same time; however, I can surely tell these challenges allowed me to grow as a creator, along with improving my management skills, which helped me a lot after graduation.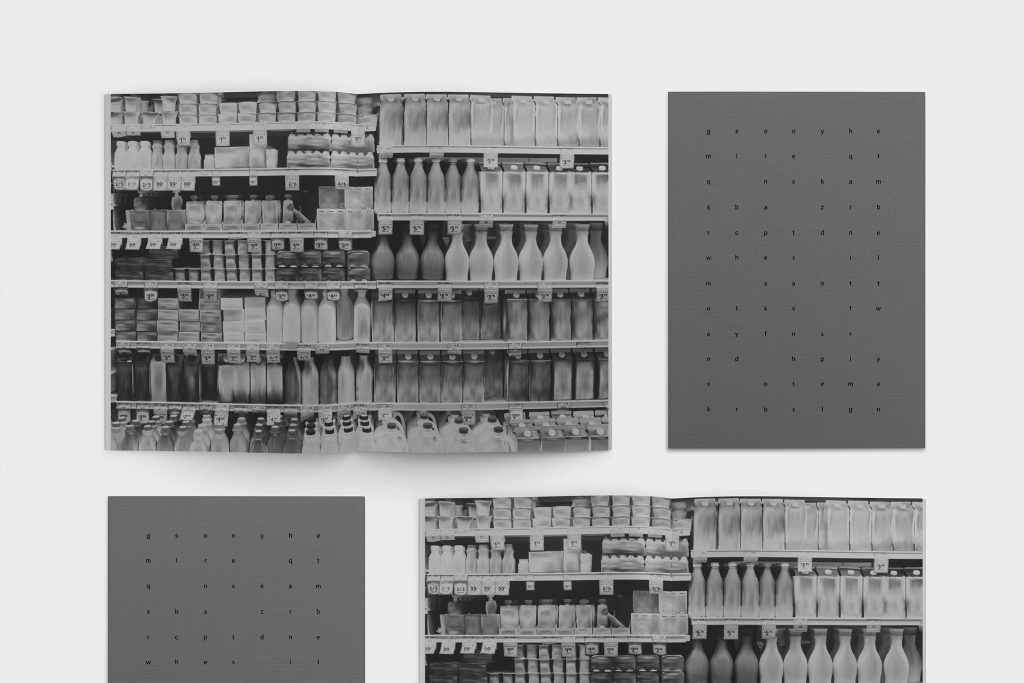 Were there any exciting or unexpected discoveries to come out of your studies?
By the time I enrolled in my course, I had already had opportunities to try graphic and web design, and had some ideas of what disciplines I like more and would love to pursue. However, I have never expected to have so much fun with publication design, and it even turned out to be my graduating project! I have been thinking (mistakenly) that publication is only about pages and pages of text: turned out, there was way more exciting stuff than just editing hundreds of pages that looked all the same. My favourite part of publication design is the actual process of book crafting: printing, cutting & binding. I'm glad that I had an opportunity to make all my publications from scratch right at my campus, work with binding tools myself & learn the techniques in practice.
What was your biggest challenge while studying and how did you overcome it?
As all designers, I struggle with creative blocks and dissatisfaction with my own work from time to time. My biggest challenge while studying was letting these things go and trusting the process. Sometimes you just need to turn your desire to do everything perfect off and let the "messy" creative process take over it. Thanks to the support from my peers and tutors, I was able to perceive things from a different point of view and broaden my mind as a creative.
Was there someone (or something) that inspired you to pick graphic design as a career path?
I had lots of creative hobbies when I was a kid: drawing, sculpturing, scrapbooking and so on.. So I have always been into art and design in different ways. However, I had one moment in life that made me realise that I wanted to pursue design as a career: when I was 13 years old, I was making banners for YouTube channels and video preview images for friends and people that I met in social media. I just had so much fun doing those digital collages, playing with typography, assets and images, so I thought: "I wanna do it for the rest of my life!". I've always wanted to have a job that I would enjoy, and I'm glad that my little hobby from childhood has transformed into my career!
Which piece in your portfolio are you most proud of and why?
Besides my Designers only series of publications, I'm most proud of the menu design for Ahi Restaurant! Ahi has a great place in my heart: it was a workplace where I met many great people and got a deep knowledge about New Zealand cuisine and culture. Being able to translate my knowledge and vision on the brand and becoming a part of this project was an amazing experience, especially for a fresh graduate!
The menu became more than an "cuisine map"; it revealed a story behind the scenes and celebrated the diversity of the people who bring it to our tables: suppliers and growers from all over New Zealand, who are a part of an authentic story of Aotearoa.
What's next for you?
I am now a part of an amazing team of creatives, working as in-house designer and collaborating with people who share my passion and views on design. I'm glad to have an opportunity to work on different projects, including marketing, branding, digital design, design for print and many others, and I'm planning to keep improving my skills and trying new things! I'm also planning to grow and develop my own design studio in the future 🙂
How can people get in touch or see more of your work?
You can find my portfolio on Behance, follow my design account on Instagram or get in touch via email to collaborate!
Behance: https://www.behance.net/istra
Instagram: https://www.instagram.com/istra.ai/
Email: k.iastrebova@gmail.com