Fresh From The Field — Makikihi Fries – By Onfire Design
Onfire was invited by chief potato scrutineer Jac to bring this story to life. Drawing on inspiration from beer brands and big, bold typography to echo Makikihi Fries' mantra of 'keeping things simple'.
Want to submit your own work to Fresh From The Field? Fill out the FFTF form here.


The brief:
Makikihi, South Canterbury, 1893. This is where the story of the Bleeker family's love of Agria potatoes started with Jac Bleeker – founder and chief potato scrutineer. Still family-owned today, the brand grows, harvests and cuts premium Agria potatoes locally and only puts the very best in each bag. We were tasked with bringing this story to life with a brand refresh that helped the brand push into North Island retail.


The Design Response:
We focused on the core story – Jac only picked the best Agria potatoes to be cut and frozen (the first in New Zealand to do this) into bags. We created a branded badge with Jac at the centre, taking design cues from traditional beer brands to encapsulate the 'judging' moment. A two-tone potato sack, brimful of potatoes, is used as a visual cue to the locally sourced harvesting while also used for brand and variant colour blocking.
Big, bold typography is straightforward and echoes their fry making-mantra of 'keep things simple'. The brand is also first to market with a distinctive smaller bag – sized to contain two scoops of chips which is the standard serving for a family sit down dinner. A new look for a legacy brand looking to the future; doing Jac proud.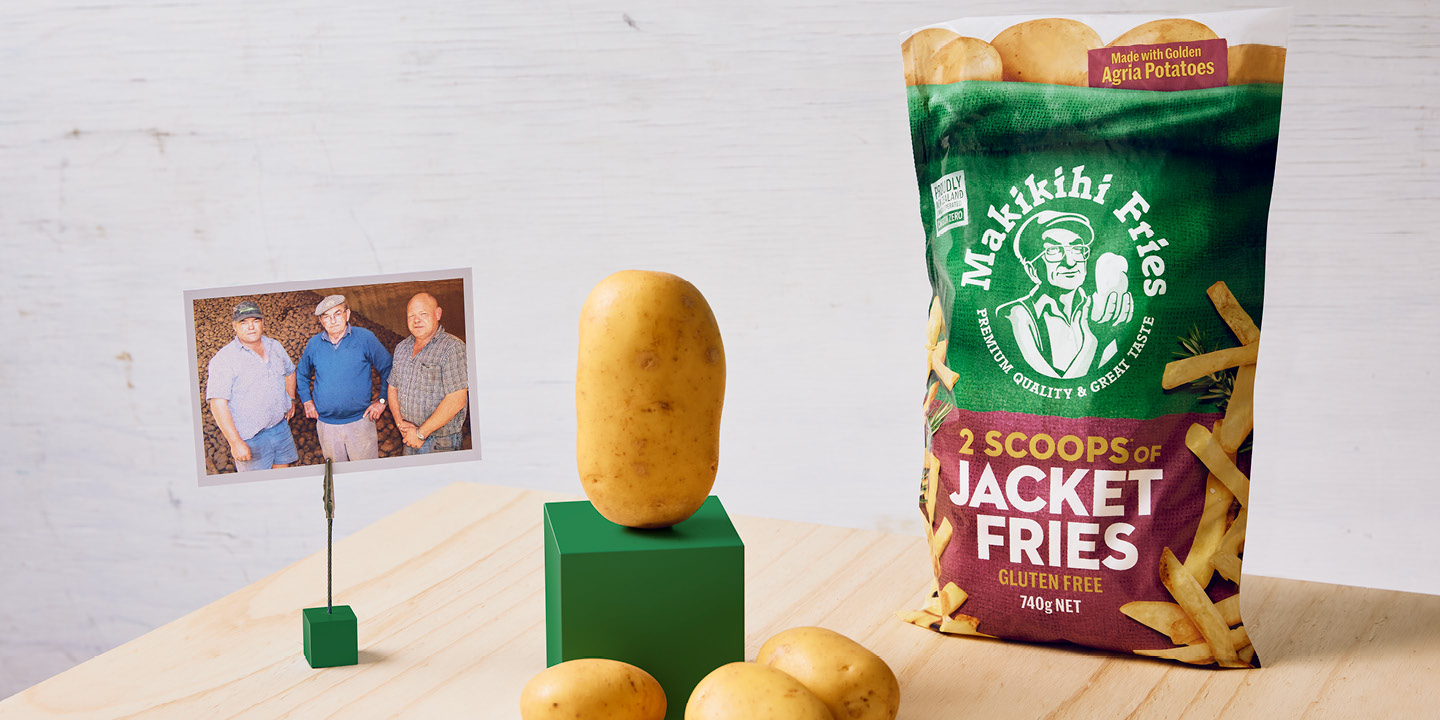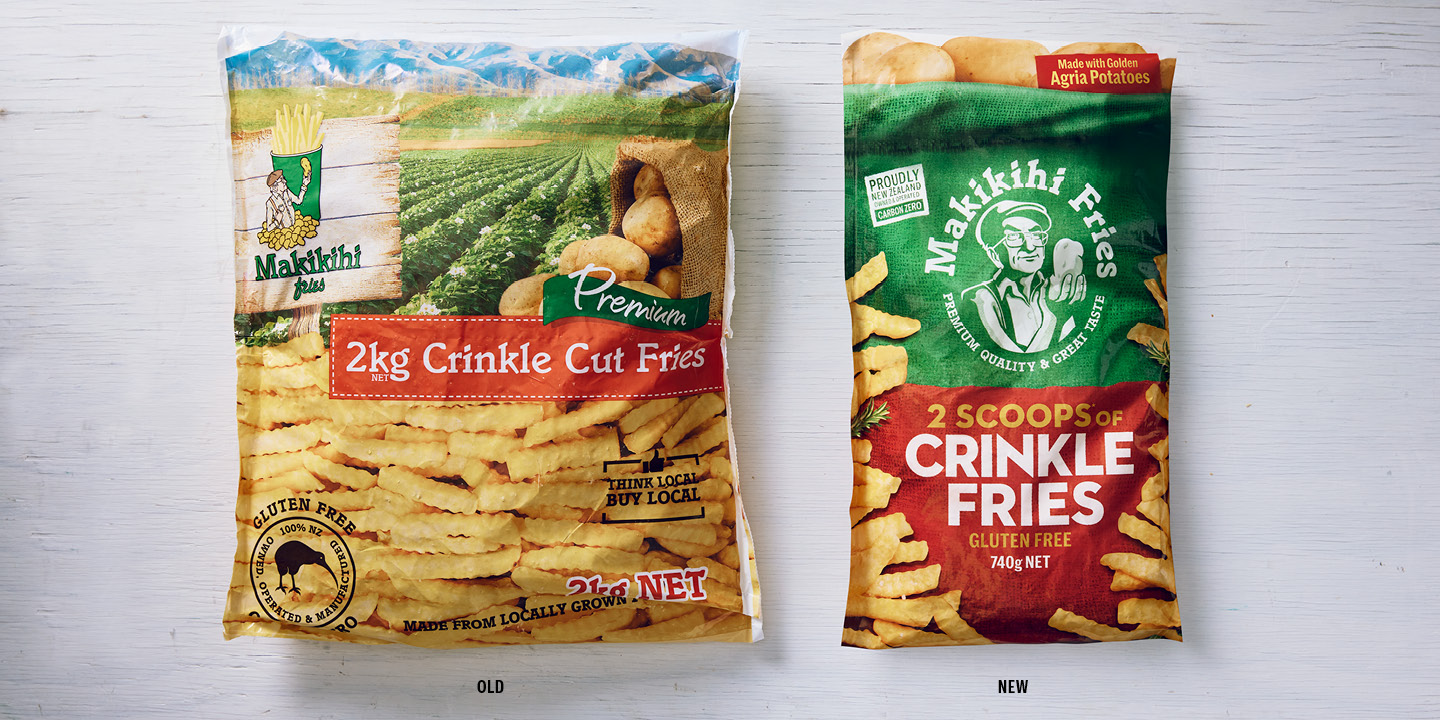 The Design Team:
Matt Grantham – Creative Director
Sam Allan – Design Director
Michael Nicholls – Designer
Alice Ferner – Designer