Clear your schedule, the Resene Architecture & Design Film Festival is almost here
The Resene Architecture & Design Film Festival launches on 6 May at Rialto Cinemas Newmarket with a stellar line up of the most celebrated creative documentaries. The festival then travels the country to Wellington, Dunedin, Christchurch, as we well as a smaller edit (Festival Selects) screening in both New Plymouth and Havelock North.


This is the 10th year of the festival and, along with the latest and greatest films, this year there's also a selection of films previously screened which have been bought back by popular demand. We had a chat with the curators, Clare Buchanan and Akiko Kurematsu, to get their recommendations for the Design Assembly audience.
"We are big fans of film – and these films have been carefully crafted to be enjoyed in cinema. When so much of the world is still closed to us, we feel so fortunate to be able to do these amazing documentaries justice by playing them on the big screen, in so many cities across the country, for so many to enjoy", said Clare. She also explains how the festival is curated – they always include a range of themes, so audiences can navigate towards stories they are most curious about. Below are more details on each theme, as well as their recommendations.


Architectural legacies —
This theme does what it says. We have a handful of films about seriously impressive architects, including the film that features on the festival programme cover, Aalto. This feature is beautifully shot and not only explores many of his incredible projects, we also hear more about Aalto and his relationships, especially with his first wife Aino, and second wife Elissa. Both were an incredibly important influence on his work – as they were impressive architects and designers in their own right.
Beyond the visible: celebrating women and stories untold —
In this collection, we're pleased to have some great films about women. Not to be missed is Charlotte Perriand, Pioneer in the Art of Living, which is paired with Women of the Bauhaus.


Also, one of our absolute favourites and our Opening Night film Tokyo Ride. Join Ryue Nishizawa for a cruise around Tokyo in his vintage Alfa Romeo. He muses about projects and people that have influenced him, as well as his own projects.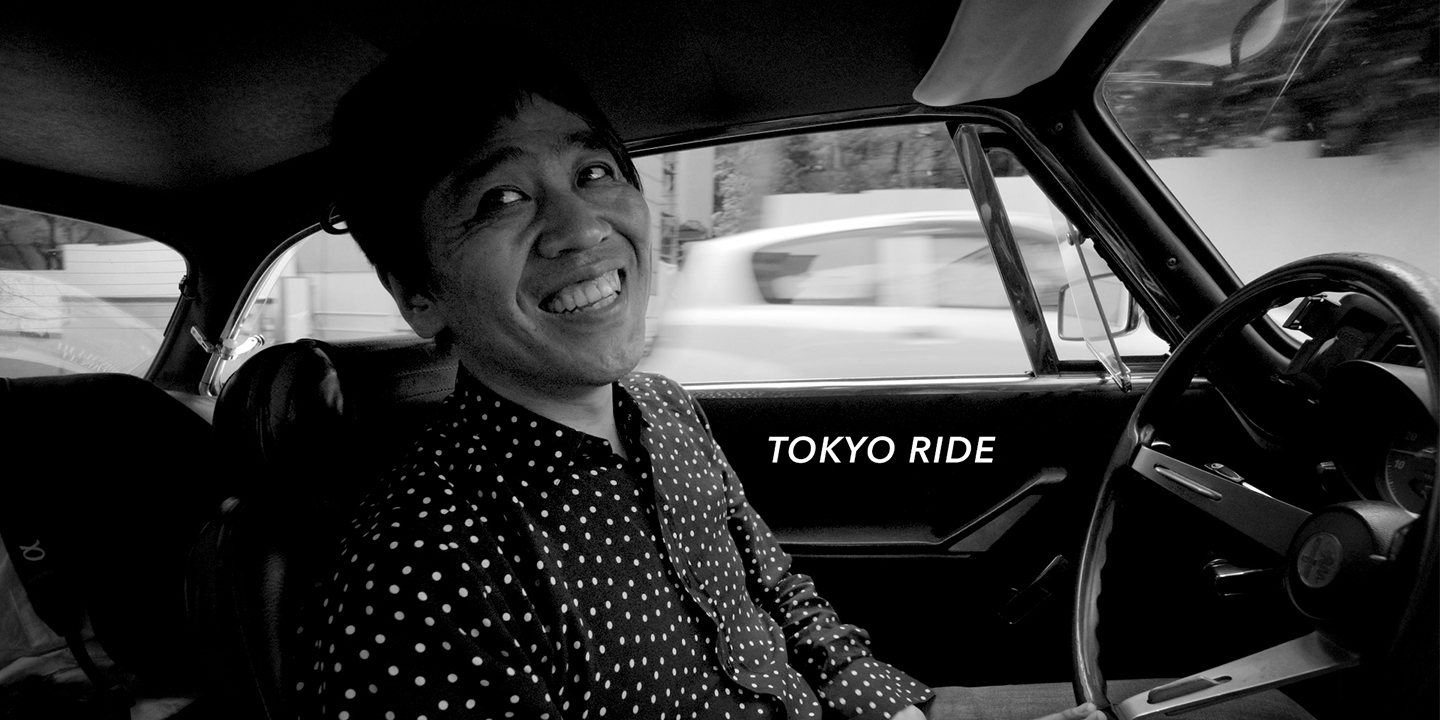 Impossible projects: design within culture —
Here we've included an entertaining documentary cataloguing what occurred when an eccentric scientist in Berlin decided to save the last Polaroid factory, it's called An Impossible Project. Lovers of the analogue mustn't miss it. Also, fans of photography and rock 'n' roll will relish the story of Show Me The Picture: The Story of Jim Marshall. Marshall was centre stage at every important gig in the 60s and 70s and shot so many incredible musicians: Hendrix, Johnny Cash (pictured), Miles Davis, you name it.


Celebration of the decade —
To celebrate the 10-year anniversary of the festival, a special selection of the most celebrated films of the past decade will also be screened. These include the feature Saarinen: The Man Who Saw the Future, which is a fascinating account of Saarinen's work, told by his son. Modern Tide: Mid-Century Modern in Long Island shows us some of the finest coastal 'bach' architecture ever, and Five Seasons: The Gardens of Piet Oudolf – if you haven't seen this, the master of gardens such as the High Line in New York – get to it.
Festival dates:
Auckland | Rialto Cinemas Newmarket
6 to 23 May
Wellington | Embassy Theatre & Light House Cinema Cuba
20 May to 6 June
Dunedin | Rialto Cinemas Dunedin
3 to 13 June
Christchurch | Deluxe Cinemas
10 to 23 June
Havelock North | EVENT Cinemas
10 to 16 June
New Plymouth | EVENT Cinemas
17 to 23 June
To book, visit: rialto.co.nz/radff