Hot New Things 2020 – Jessica Carran, Yoobee Colleges School of Design
Each summer DA profiles a selection of the top design graduates coming out of our tertiary institutions.
We welcome these talented emerging professionals to our industry, learn about their passions, final projects and dreams for the future.
Today we speak with Jessica Carran from Yoobee Colleges School of Design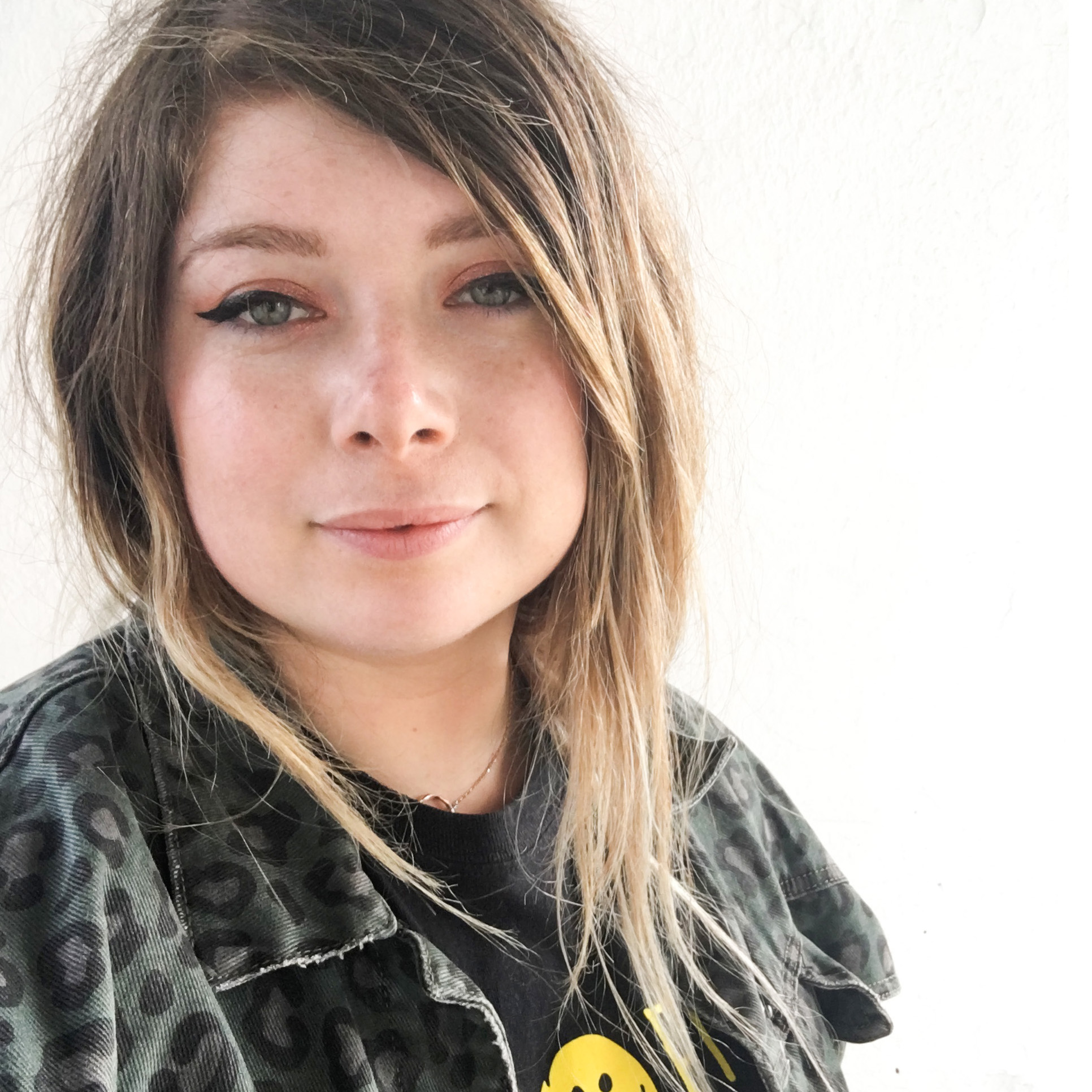 Was there someone (or something) that inspired you to pick design as a career path?
Ever since I was in kindergarten, I was drawn towards experimenting with paint, mixing colours and focused on trying new art ideas. This passion for art and design continued throughout my school years with fabric design, drawing and sculpture. After seeing Chuck Close's portraits while I was in high school I decided a creative career was definitely for me. I always feel most comfortable and excited when involved in creative outlets.
You completed your full time studies at the end of 2019. Can you tell us what your final year's project focused on?
My final year focused on multiple projects but the last one was 4 weeks long and our assignment was to create a music festival with the brief that The New Zealand music scene want to show their support by launching a new two day seasonal music festival. New Zealand wants to use their multinational reach and global market to bring international artists to perform on the New Zealand stage. They also want to showcase New Zealand as an exciting option for globally touring musicians.
I chose to host a festival in one of the most beautiful places in the South Island, Wanaka's Cardrona Valley close to Cardrona Ski Resort. The event will be two days long, offering music from the likes of Tame Impala, A Tribe Called Quest, Kygo, Childish Gambino etc.. It will have art and light installations that attendees can interact with. Another unique part of this festival is that throughout the event attendees ( that are camping ) can use shuttles to explore Wanaka, Queenstown and Arrowtown maybe go up the Gondola then mountain bike down, or they can catch a shuttle to the ski resort and enter a snowboard competition or have a beer at the top of the mountain.


What were some of your most exciting or unexpected discoveries to come out of your project?
The most unexpected discovery was how much money and time goes into a music festival. Getting quotes was challenging at times and trying to get everything finalised and sent for print in 4 weeks was a good challenge for time management skills and being able to work at a fast pace.
What did you love doing most?
I really loved creating the logo and letting it speak for itself on the posters and merchandise. I also really enjoyed creating the apparel and working with such a beautiful colour scheme.
What was your biggest challenge while studying and how did you overcome it?
The biggest challenge while studying was trying to keep my designs simple but effective, making sure I didn't just keep adding to the graphics because I felt like the design was unfinished. I overcame this by taking charge of getting feedback from the target audience, Keeping on top of my time management and taking a step back leaving the design for a day then coming back to it.
How has your ability and confidence progressed since the beginning of your studies?
Through studying at Yoobee all the demos, tutorials and feedback sessions really helped with developing my designs and my growth as a designer. The group projects also encouraged my leadership skills and I found my strength in leading the way, learning to collate team input and helping achieve successful group outcomes.


How do you see your work and practice developing, and what are your main aspirations?
I see myself working in roles where I can broaden my experience, work with a variety of clients and stretch myself, meeting their needs while continuing to expand my skills and knowledge base. I believe this would fulfil my aspirations to have a career in the creative industry.
Which piece in your portfolio are you most proud of and why?
I am most proud of my Apparel project for the kiwi fashion label ALC with my skeleton hand holding a skateboard on the long sleeve tee shirt and the hand with the flowers on the tote bag because these are a mixture of my favourite design styles, realism and graphic design. I feel it is one of my strongest illustration pieces alongside some of my passion projects.
What does your dream job look like?
My dream job would be working for a design studio or a fashion company.
Why did you choose to study at your design school, and what do you feel you can take away now that you've completed your course?
I chose to study at Yoobee Colleges because I had previously completed my level 5 Web and Graphic Design Diploma here and had enjoyed the Yoobee experience. Smaller, friendly classes and supportive staff created an effective learning environment. I will take away many close connections and friendships as well as sharpening up on my design development processes.
Where to next for you? What does 2020 hold?
I am looking to work for a design company for a time to learn the in's and out's of the industry. I would love to work in a team environment where I can pick up different skills to take overseas when I decide to branch out and make the big move to expanding my experience even further afield.


Get in touch with Jessica:
Instagram: @jessica_carrannz
Behance: https://www.behance.net/JessicaCarran
Email: jessicafranciscarran@gmail.com