Fresh From The Field — Cause for effect by New Territory
This Fresh From The Field features a beautifully considered charity zine with a lot of heart (& some tail) from Auckland based studio New Territory.
If you have new or recent work that you would like to share in Fresh from the Field email Louise for details.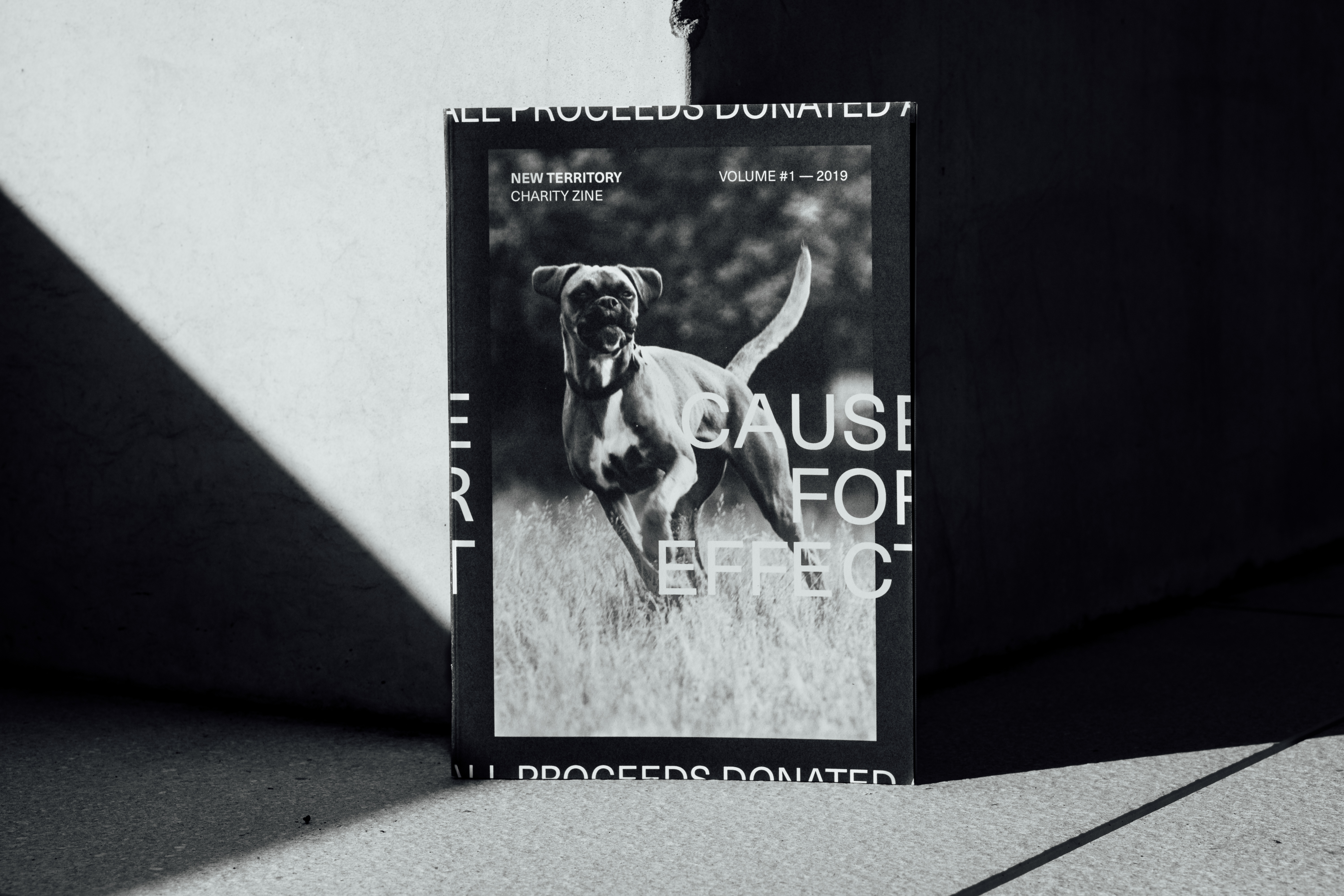 The Brief:
The inaugural Cause for effect charity zine compiles artworks to raise funds for The Society for the Prevention of Cruelty to Animals which helps protect over 45,000 animals in New Zealand every year. Animals who are sick, injured, abused or simply abandoned benefit from their love, care and help.


The Response:
New Territory invited makers from around the world to submit artwork to help the project and this issue features; Aitken Hawkens, Alan Hsieh, Ash Moore, Cameron Tidy, Claudia Henty, Cyrus Chow, Gabrielle Stoddard, Geoffery Matautia, Jack Hurst, James Mackinnon, Jeremy Hooper, Joe Moore, Kelly Kim, Kerry Sayegh, Lane LPS, Laura Wadley, Matt Hunter, Molawin Evangelista, Oscar Thomas, Reyshiel Andres, Rongomai Hoskins, Roydon Misseldine, Shaun Naufahu, Sienna Mark-brown, and Tom So.
The zine combines art, bold typography and innovative production to demonstrate how design can make a positive effect in our community. This important project was also supported by our
DA partners B&F papers.