Sydney Calling — Manda Clarke
Design Assembly supports Aotearoa's Designers at home and abroad. We love to celebrate our home grown talent doing well overseas and this series gives us the opportunity not only to profile these designers but also to learn more about the cities they now call home. Today we spoke to freelance designer Manda Clarke.



Where is your hometown in NZ?
Tauranga. I do love going home when I can, nothing like it!
Can you tell us a little about the highlights of your career history so far?
This is difficult. Firstly, I would have to say working on brands we know and love in New Zealand. Two examples, is working on F.Whitlock & Sons and L&P while at Marx Design. The energy is alway high working on these iconic brands and it is exciting being apart of the evolution of the brands we are so familiar with. Secondly, the people. I'm so grateful for all the people I have worked with so far, many have become great mentors and lifelong friends.




What brought you to live in Sydney? And how did you find or make the opportunity to work there?
I moved to Sydney in 2017 to work for Co-Partnership, a packaging agency based in Surry Hills. I had introduced myself to Co after discovering them through Linkedin, and as I was freelancing they were able to book me for 6 weeks. Working freelance is a great way to trial jobs and a city before making the move permanent.




How did you find/connect with the creative community once you arrived?
I'm sure everyone is familiar with AGDA, a great organisation dedicated to the design community here in Australia. They create speaking events, workshops and design awards that are always great to attend. Also you can always find cool things happening at the Art Gallery of NSW and the Museum of Contemporary Art (MCA).




Is there a local designer in Sydney you admire? If so what about their work excites you?
I am obsessed with the work of Nadia Hernandez, although she often speaks to serious topics its still has positive and uplifting vibes @nando_nandez




What are you working on right now?
Currently I'm back to freelancing so I'm exposed to a variety of great projects from FMCG Packaging, Drinks Packaging as well as some branding work too. I like the variety as it keeps me challenged and on my toes.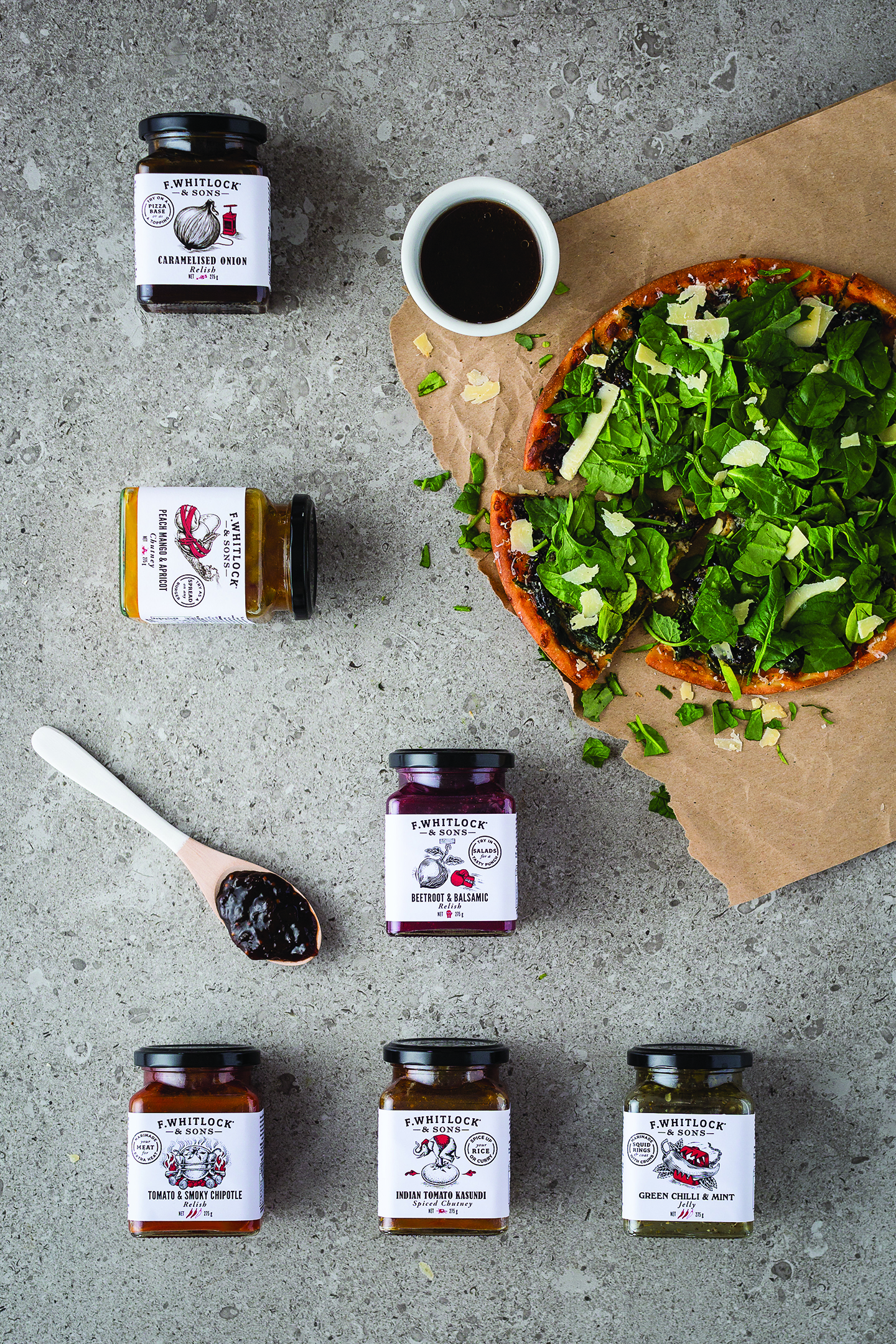 How (if at all) does your work differ now you live Australia than if you were based in NZ?
Since moving to Australia I have been exposed to working on brands that are on a global scale. That usually means larger teams, more strategy focused designs with more brand innovation and new product developments. Which also means, a lot of the time the work never sees the light of day.
My experience in New Zealand was on a smaller scale, smaller teams and having the opportunity to personally work closer with clients. However, that doesn't mean the standard of work was any less. I'm still convinced NZ has some of the best design around, due to passionate clients understanding the value of good idea lead design.
There are positives and negatives to both sides and both have been great learning experiences.




What benefits does the energy or experience of each place bring to your design practice?
Sydney has diversity, its one of those cities people plan to pass through on their OE and end up staying for 10 years. A lot of people come and go and I think having a variety of perspectives around you in and out of the studio can help push ideas further.
In Auckland (and New Zealand in general) I love the greater sense of community, there is a wonderful understanding that we are all on the same team, working towards the same goal. Having support like that gives you the courage to speak up and voice your ideas.




What advice (if any) do you have for New Zealand designers looking to move overseas?
In my experience adjusting to a new city was difficult and I certainly haven't been successful in replacing New Zealand as home. Even moving somewhere so close, to a country we know so much about, for me its still so different. Be prepared for that but have an open mind and give it time. There are great people to meet and great experiences to be had. New Zealand will always be there when you want to come home. And always be yourself, everyone loves the Kiwis!




What do you love most about Sydney?
Ocean pools should be a thing everywhere.
What is the must-do experience you'd recommend to anyone visiting Sydney for a long weekend?
If you can head out of the city for a day to the Blue Mountains or the Royal National Park. You can find many walkways to water falls, swimming holes or along the coast, often seeing wallabies and ancient aboriginal engravings along the way! And it has to be said, seeing a performance in the Concert Hall of the Opera House is sensational.
Where can we find the best *_____* in your new city?
For the best coffee head to Artificer on Bourke St, Surry Hills. Best to go early for a quiet iced latte and a spot of morning sun. If your looking for a fun spot to catch up with mates and have a game of pool, the 'Crix' is the go to. Follow their instagram for some laughs @cricketersarmshotel. And if you're feeling homesick and listening to Fat Freddy's on repeat just isn't doing it head to Grumpy Baker (@grumpybaker) at Maroubra Beach for the best meat (and vege) pies in Sydney, and the best beach imo.




Do you have a favourite shop?
Give yourself a full morning to explore the design art and photography section at Kinokuniya book store!
—
Manda's work featured in this post was completed at Marx Design under the direction of Ryan Marx.