Fresh from the Field — Strahl Brand by Dow Goodfolk
The brief:
Innova, a kitchen and beverageware design company asked us to update their international brand, Strahl, a brand of virtually unbreakable glassware.
Design response:
We gave them an update in premium style and focused the story on what the products are used for the world over – making entertaining perfect. So we shot some beautiful-looking drinks and toasted Strahl's many benefits, clinking together with a cheers (or salut, or prost, or sante).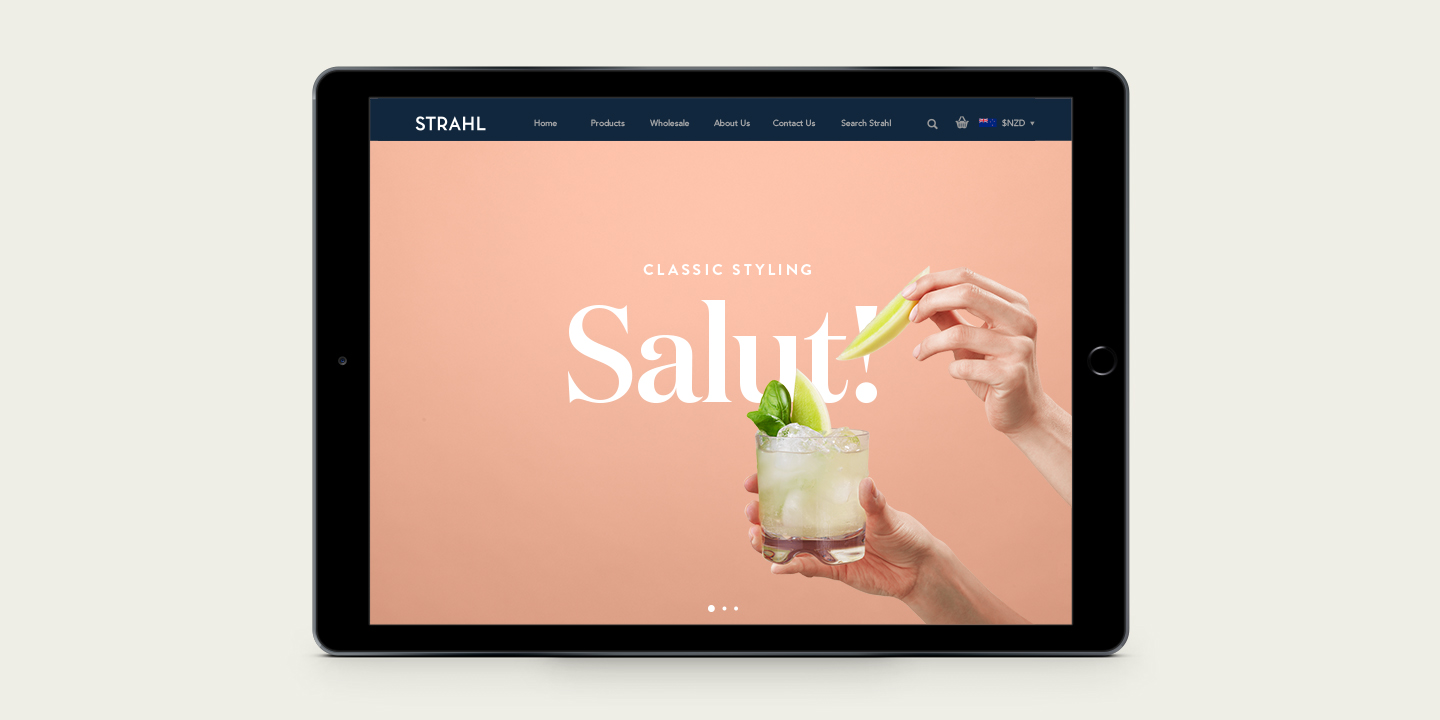 Design Studio: Dow Goodfolk
Client: Strahl 
Up Next...
Spotlight – Harry A'Court from Inject Design, Wellington
Written by Kate McGuinness The team at Wellington studio Inject Design pride themselves on producing fresh and exciting work for global brands such as Hell Pizza, Fat Freddy's Drop and the Wellington Chocolate Factory. Kate McGuinness took the opportunity to interview founder and creative director Harry A'Court to find out what goes on inside their…
More from 'Fresh from the field'...
Fresh from the Field — Luna Brand by Studio Marque
This week's Fresh From The Field features a name and brand for Luna by Studio Marque. If you have new or recent work that you would like to share in Fresh from the Field email Lana for details. The brief: Luna is an online subscription-based service, targeted to tweens and teens, that delivers tampons, pads and liners to girls in phase with their…