Creative Spaces — Skunk + Robot, Upper Moutere
Creative Spaces is a series exploring New Zealand creative and design workplaces, giving you a sneak peak into the space and behind-the-scenes.
This series is proudly brought to you by Atomic Coffee – Fuelling creativity.

---
In the fourth of this series we went into Skunk + Robot — an Upper Moutere, South Island-based textile design studio, and had a chat with founding artist Katie Tyrrell.
Skunk + Robot was created from a love of fabric and print. Katie's designs are inspired by the shapes and patterns around her, and consist of playful textile patterns hand-printed onto natural fabrics in limited editions. As of September 2015, Skunk + Robot Design Studio has sat alongside Woods & Co Gallery in a light filled retail space at The Old Post Office Store in the heart of the Moutere Village. 
---

Do you have any rituals?
If I said starting the day with a coffee I'd be lying, I'm one of those odd people who only drinks water, so a cup of water to start the day, selecting some tunes before I sit down to work… It's self imposed, but Monday mornings are for accounts.
What's your favourite thing about your space?
In the past I've always worked from a home studio, but we're currently between homes so I am fortunate to utilise a shared workspace housed in the same building as my retail space. It's in an 100 year old former Post Office, and filled with a small group of amazingly creative people — the light, its bones, the community…  Mary's brownie! (It's a staple at the Old Post Office).
Do you have an artefact you keep in the studio that has special meaning to you?
I do, but it's currently packed up in storage. It's a piece of artwork I did during my studies, based on a photo of my grandmother at age 19. I didn't know her at that age but she looked like someone I'd like to have met.
Walk us through your creative or design process.
When I'm printing I tend to print alone, always with music. I can't sing, but I do hum (um, and dance). It's my form of relaxation. The printing process requires preparation, a slowing down, and a clear head —  your reward, the immediate result. A custom piece for a client begins with either a computer based sketch or photos I've taken for  inspiration, but often I need to see the response of ink on fabric first before committing to a design.
What do you do or where do you go when you get stuck?
Turn the music up. Head outside. Nature readily provides us with pattern, shape and form for inspiration.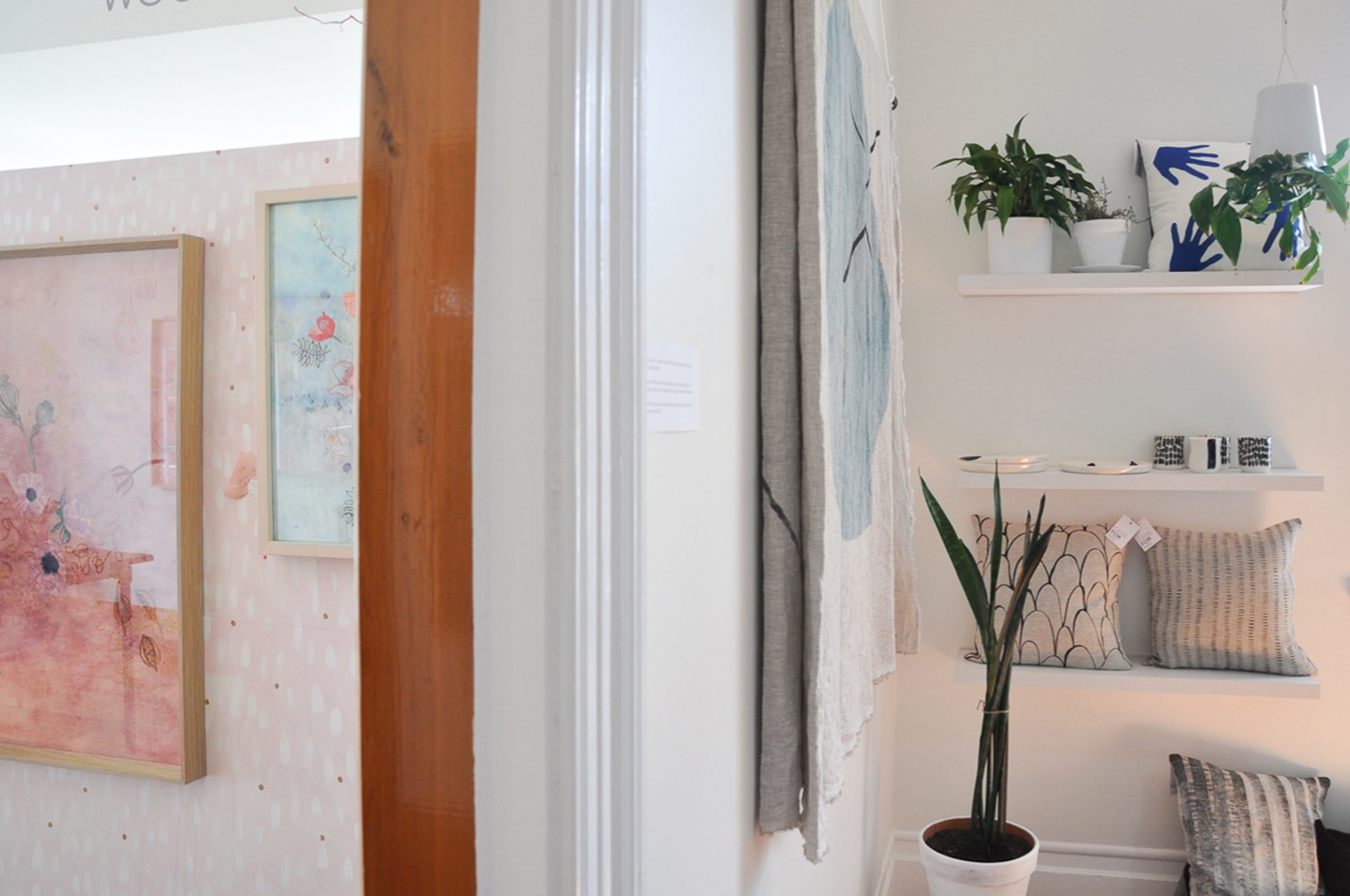 See more from Skunk + Robot at: skunkandrobot.co.nz