Fresh from the field — Tuckshop, Akin
This week's Fresh from the Field showcases the green Tuckshop in Matakana with design work by Akin.
---
If you've got new or recent work that you'd like to share in our weekly Fresh from the Field series email Zoë for details.
---
Green inside and out
Tuckshop's sustainability-minded owners — and good friends of ours — were clear on their aim: healthy, seasonal food and great coffee served thoughtfully (all packaging needed to be fully compostable, all practices eco-friendly) in a relaxed spot on the main street of Matakana.
Knowing Dan and Anna were super serious about being eco, we responded tongue-in-cheek to the oft-mentioned catch-cry of 'greenwashing'. Not satisfied with just one shade of green, we used as many as we could throughout the brand and environment. One might not find a more green cafe (inside and out) as this one. The design is grounded in a simple and single-minded typographic system, based on old modular signage systems, in reference to classic tuck shops and the cinema site the cafe is situated on.
Credits:
Studio: AKIN
Website: studioakin.com
Creative direction: Emma Kaniuk & Tana Mitchell
Design team: Jess Brewer
Client: Tuckshop Matakana
---
See more from Akin at: studioakin.com
Up Next...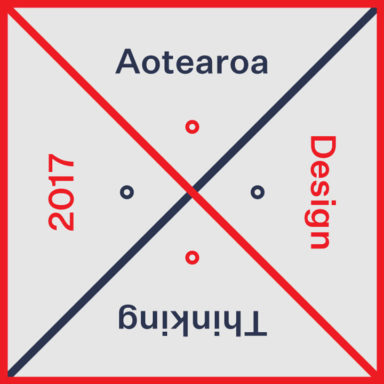 Civic Lessons
Written by K. Emma Ng Supported by Creative New Zealand Emma Ng is a contributor to Aotearoa Design Thinking 2017, a series of commissioned critical design essays published by Design Assembly and funded by Creative New Zealand.  This article is the final in a four part series on design and politics that was published over the course of…
More from 'Graphic Design'...
Angela Lynskey — Across the Ditch
Designer/illustrator Angela Lynskey recently made the move over to Aus. We grabbed a few moments with her to find out more about what prompted this change in direction, and how she's enjoying her new life: Hi Angela, can you give our DA readers a bit of an insight into who you are, what you do, and…