2022 Grad Show Preview – "Pitch"Ara Graduate Show
A snapshot of some of the featured students at this year's Ara graduate show, 'Pitch'
---
Tamara Camlek
As a young Slovenian immigrant, growing up in 21st century Aotearoa, I experienced first-hand that being a bilingual individual in a predominantly monolingual society can be extremely challenging and confusing.
A place where you belong explores the concept of bilingualism and the effect it has on cultural identities of young bilingual individuals. Nowadays, bilingualism is much more common than people may think. Approximately 43 percent of the world's population is actually bilingual. However, in a country as small as New Zealand, those statistics are almost halved. Individuals from different cultures often feel as though they have to conform to the 'normal' culture that is dominant in New Zealand society in order to 'fit in'.
A place where you belong is designed to be a conversation starter. It's a publication curated to display and share the stories of bilingual individuals living in Aotearoa. It provides them with the opportunity to connect with others who have shared similar experiences and in the process creates a bilingual community where everyone feels accepted. The publication highlights both the negative and positive parts of being a bilingual, but ultimately A place where you belong is designed to encourage young people to embrace their cultural heritage with pride.
Stefan Sestakov
Engaging with Māori culture is something that both Māori and non-Māori designers in New Zealand are going to have to do one way or another. It is something that is becoming more relevant as New Zealand and the rest of the world becomes more progressive in its approach to respecting and representing indigenous peoples.
It is vital for us as designers to take a deeper look, and do our best in understanding mātauranga Māori, so that we can appropriately reflect that through correct tikanga to produce something that respects Māori rather than tokenising Māori.
Mahi Tuhi is a case study of the personal journey that I have gone through in understanding the Māori perspective. It is the development of a writing system built specifically to write Te Reo Māori. The project is split into two books. Mahi documents the entire process and changes to approach of thinking and application of the system based on feedback and consultations with the Māori community.
Tuhi presents the Te Tuhi writing system by showing the structure and whakapapa behind the use and design of each symbol. Mahi Tuhi aims to encourage those that want to engage with Māori culture by showing them how they can approach communicating with the Māori community and some of the tikanga and mātauranga required to ensure that one's engagement is respectful.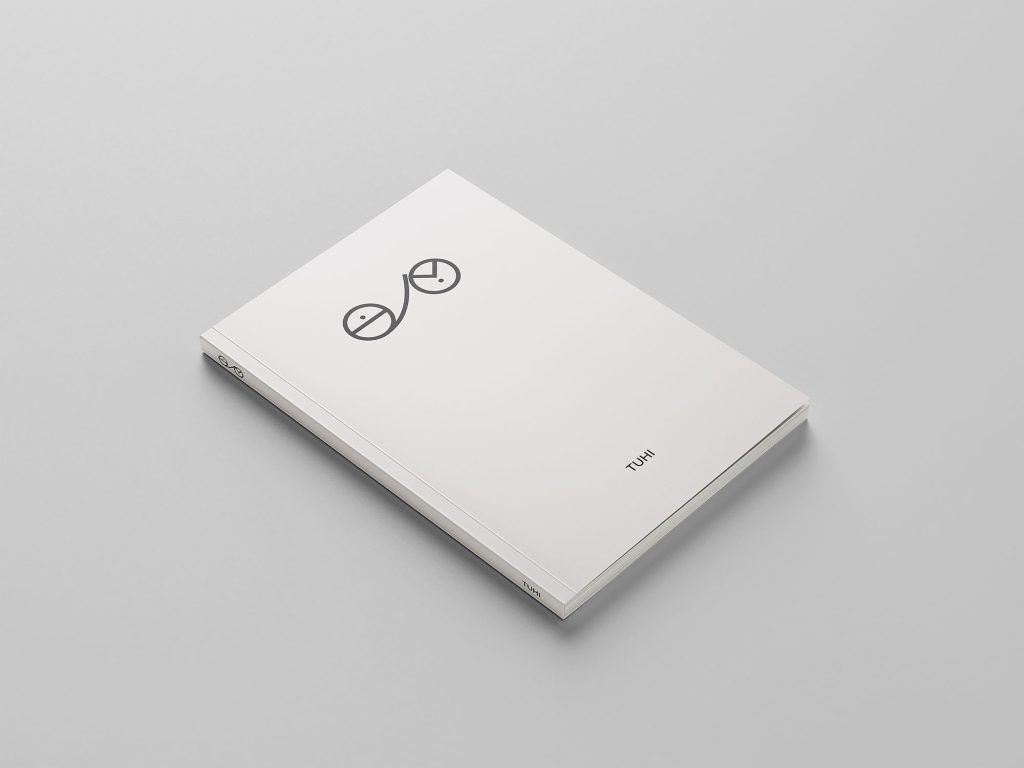 Rachael Boe
All4Paws is all for human-animal companionship.
In New Zealand, there is an ever-growing need to find homes and loving families for thousands of animals in shelters. The All4Paws campaign is an effort to encourage those looking to welcome a new pet member into their family, to consider adopting an animal from a shelter. Having an animal companion is all about the bond – so why not focus on the impact that this bond has?
All4Paws promotes human-animal companionship and raises awareness of the profound effects that animals can have on human health and well-being. Science shows such bonds and interactions can create positive effects on mental, physical and social health and well-being. All4Paws uses humour in street posters and social media to engage the public and direct them to more in-depth information in its monthly publication.
All4Paws is here to help pet-seekers make an unforgettable animal bond.
Charlotte Boyes
Truuly is a new dating app designed to connect people on a deeper level. The goal is to help people looking for their next relationship gain a better understanding of love languages and how we each need to be loved in different ways.
Through my research, I found two main problems relationships face in the 21st century. The first being people putting less understanding and effort into making relationships work and the second being how trivial and unpersonal dating apps are despite having over 300 million users worldwide. Both issues take a toll on personal wellbeing, therefore, educating individuals about love languages and in an accessible and relevant way can help build up future relationships and improve wellbeing.
Truuly provides users with the right tools so they can communicate better and change relationship behaviours in order to gain greater personal and relationship satisfaction.
The app is packed with information about how to express love in different ways as well as compulsory interactions that encourage users to bond further. Truuly focuses on self-discovery and true connections. It isn't just about finding your next partner but rather learning about yourself as you go.
Kimberley Saito
This collection was an exploration into size-inclusive garments. After my work placement with occasion-wear brand Judy Gao Couture, I was given this design brief: "Design and create a collection that is versatile, size-inclusive, and seasonless to appeal to the global market. Keeping in mind functionalities that allow for multipurpose use as well as catering for many body shapes and sizes."
All the garments were designed with the aim to fit people from size 6 to 16. It is an occasion-wear collection with design influences from sci-fi and fantasy. These elements can be seen in the flowing silhouettes and colour palette. Each piece has adjustable drawstrings to fit and form to the body.
My goal for this collection was to make garments that could be worn by a wide range of people, be used throughout a person's life, and be passed on to other people.
OJ Lochhead
I've been exploring the 'organic and the artificial'. For my last semester I've inspected natural phenomena and technology in particular. Looking at the correlations between these opposing concepts that coexist with each other, I aimed to produce work that encourages the audience to contemplate the relationship between the organic and technology in our lives.
For my final project I started with creating patterns and forms 'artificially' with the use of a motion graphics software (Cinema 4D). Through this process of creating patterns and forms, I found I wasn't fully satisfied as I could very quickly create complex visuals but not fully understand the physics behind them. This led me to investigate natural phenomena.
I decided to build physical tools that you can alter and affect a variety of different patterns. For example, I made an analogue laser visualiser where the different frequencies of your voice affect the type of patterns the visualiser creates. These tools allow you to contemplate the physical laws that nature abides such as laws behind sound frequencies. To host my analogue and digital creations I decided to make a tent-like space that you can immerse yourself into…. To experience.
Tahlia King
During periods of isolation, we obsessively study our surroundings. We mark the hours and minutes by the changing shadows, moving clouds and fading light on the walls. Separated from the outside world, the boundaries around us can feel both comforting and safe, or cold and isolating.
For this series, I wanted to explore the shared human experience of self-isolation, and the feelings of disconnection, hyper-awareness and unease that a person feels during these times. It is also a very recent and ongoing experience for humanity on the back of the Covid-19 pandemic, and I was interested to learn about the psychological reasoning behind why we become hyper-vigilant and self-isolate during periods of danger.
Following on from my studies at Ara, I hope to continue exploring psychological concepts and the shared human experience through contemporary materials and geometric abstraction.
Daniel Hercock
My passion is animation for video games, so I chose to create a small game as my final project. I wanted to achieve a strange but cute aesthetic, and as I love both weird fiction and farming games this seemed like a winning combination.
Over this and several other projects I've explored frame by frame, pixel art and rigged animation styles, and related skills such as illustration and creating tilemaps, which I really enjoy. I wanted this project to have some practical purpose, as well as being a fun way to spend a few minutes, so I've included references to urban farming, such as companion planting and choosing your seasonal crops. Hopefully I might spark someone's interest in urban agriculture. The game is a vertical slice showing the summer season, but I'd like to eventually expand it into a full four-season game.
My time at Ara has been amazing. I've learned a great deal about animation and as I'm hoping to get a job as a 2D animator in gaming, I feel like I've really been set up for that by my time here.
Angelica Dumaguin
'Beyond the Screen' is a six-part photo series that aims to depict the impact and effects of social media on young women in the 21st Century. This series is a portrayal of how social media can dictate the perceptions of ourselves and the world around us.
My love for photography stemmed from my initial love for cinema and narrative. I love the power that photography has in telling a story within a single moment. This is what led me to conceptualise this series. I wanted to highlight the moments we don't post on social media and represent the paradox between our curated virtual lives to our true reality. Shot on 120 film, I wanted to strip down my photographic process and embrace intent and imperfection to contrast with the fast-paced, perfected digital imagery we absorb through social media.
This series embodies the photographic style I hope to continue within my creative practice: portraiture, film and commercial. Ultimately, I want to continue elevating stories in a collaborative and visually aesthetic manner. I hope you enjoy my technicolour vision.