2022 Hot New Things: Shanai Atkinson, UCOL
Each summer DA profiles a selection of the top design graduates coming out of our tertiary institutions. We welcome these talented emerging professionals to our industry, learn about their passions, final projects, developing creative confidence and ambitions for the future.
Today we speak with Shanai Atkinson, one of UCOL's creative graduates – you can find out more about Aotearoa NZ creative study options by visiting our design schools page.
Can you tell us a bit about yourself?

I consider myself a maker and photographer; down to earth, caring and an extremely empathetic individual. I have an undying amount of love and interest in all things natural, spiritual, connective, expressive and historical.
I spent much of my youth in a small rural town South of the Coromandel, Waihi. It was there that I was able to really enjoy my youth exploring the unique and beautiful natural environment around me, while simultaneously beginning my spiritual and personal journeys.
After moving to Manawatu in 2015, I found I had become distant from myself, while also longing for that connection to the land I once had. After working full time for a few years I decided that I wanted to get back into art and see where it would take me as it's where my passions had always lied.
In 2018 I applied for the certificate in Art and Design level 3 and 4 and began my own personal meta journey through my work, one of healing and growth.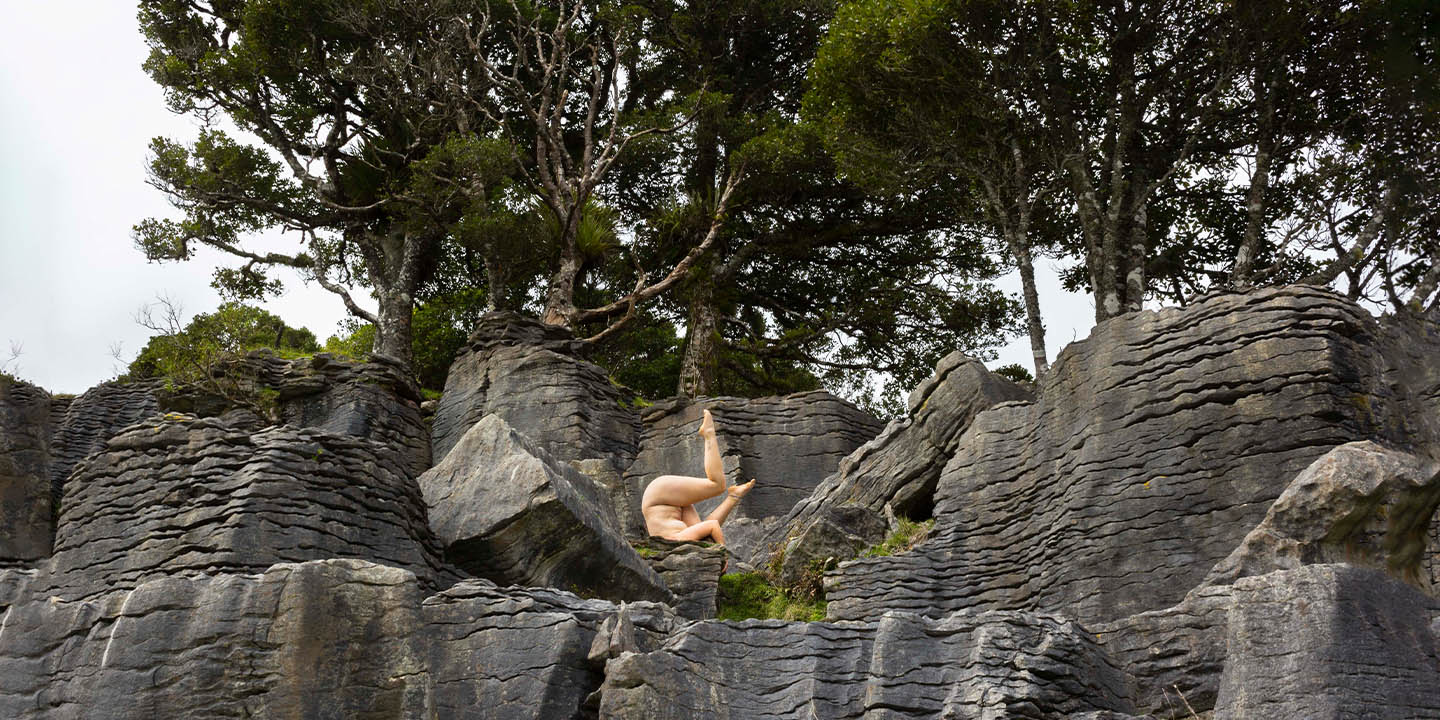 Why did you choose to study at UCOL?

I started with the certificate in Design and Art level 3 and 4 over in Palmerston North where I had access to a wide variety of different tools and mediums. It was here I was introduced to photography. After a tour of the Whānganui campus, and learning more about the Majors and the facilities they offered. I knew I would have opportunities to explore my photography further, along with learning more mediums such as digital, wood, ceramics, printmaking and painting, which definitely excited and interested me.
What did your graduating project focus on?

For my graduating project, I used photography as a tool to explore the unique relationship between the body and natural environment, aiming to evoke feelings of vulnerability, strength, confidence, connection and healing through the use of the female gaze. I wanted my work to create conversation, whether it was internal or external, positive or negative, because all impressions are based on the viewer's life experiences and beliefs.
By having the main subject expressed nude through the female gaze, it really pushes people's perception of how the body can and should be viewed, natural and normal. I wanted to create a series of unique works that had a narrative of creation and growth, but subconsciously that narrative, also reflected my own meta journey of finding courage, confidence and personal growth.
Was there someone (or something) that inspired you to pick design as a career path?
Growing up I was definitely surrounded by endless creativity. Mum would paint, and dad was a sculpture and mix media artist working with brass, copper, wood and all things repurposed.
I definitely feel art and design have been influencing me since I was very young. I was always encouraged to entertain myself with craft, play and the outdoors, it was never something that was frowned upon. Even through my degree the help and support from family has been tremendous.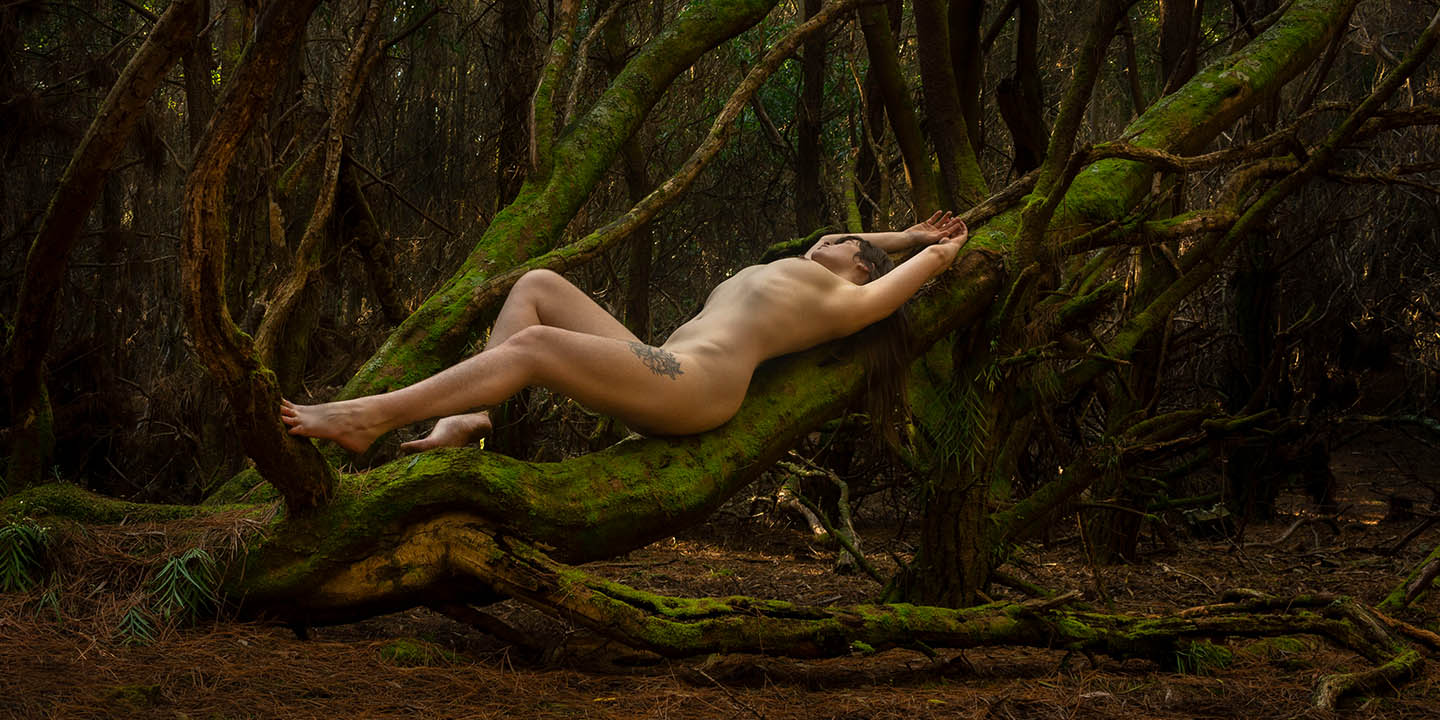 What was your biggest challenge while studying and how did you overcome it?
The biggest challenges I faced while studying was how controversial the nudity in my work was. Especially in the beginning, as I think it was a very new concept that hadn't really been explored within the campus. There were definitely a few occasions where I think people just couldn't understand, "why the nudity?" and pushed it into the sexual and pornographic boxes. For me it's one of the biggest aspects that makes my work work. By stripping off all clothing, it shows massive vulnerability, strength and confidence. I found that clothing creates its own narrative, dates and associates an identity to the people in the photos, interrupting the seamlessness.
What's the most valuable lesson you learned during your studies?
I feel the biggest lesson I learnt throughout my studies is to have more faith in myself and in the work I produce and the relationship between myself and my surrounding environment. With the biggest realization being, at the end of the day the ideas and concepts I'm exploring are a way for me to delve into and express avenues of myself that are dormant, or unawakened. It just happens to be that the ideas I'm exploring can be connected to by others through shared archetypes and beliefs, which creates a beautiful scene for open conversation, internal or external.
What did you enjoy most about your course, or what do you feel you can take away now that you've completed it?
The biggest thing I've taken away from this course is the growth in my confidence, and my ability to justify myself and my work as well as learning valuable knowledge and skills, and the ability to creatively think. That has definitely helped me with my problem solving and being able to look at the world through a multi leveled perspective rather than linear. I have also thoroughly enjoyed the conversations, discussions and the beautiful relationships I have made within the staff and community during my time studying.
Were there any exciting or unexpected discoveries to come out of your studies?
The most unexpected discovery throughout the course of this degree was definitely within myself, realising I have the ability and strength to do things I didn't think possible. The nudity is also something very unexpected, it definitely wasn't planned but was so fundamental in my work. I feel like clothed portraiture definitely leads down a more commercial avenue and adds its own narrative, rather than the creative and express path I ended up on. It has also allowed me to connect with myself and my own body in a way I never thought possible. By allowing myself to explore and express my body, has definitely helped with my anxieties and body dysmorphia, and finding confidence. With this also being the biggest comment from others I have worked with.
What's next for you?
I'll be continuing on to get my Post graduate diploma in Creative art and Design, level 8. To allow myself more time to further my work, before moving on to hopefully one day education, as my end goal is to help encourage the growth, flourishment and well-being of future generations. Covid has definitely halted a lot of progress within my work, as my biggest goals for this year was to branch out and have more variety in body types and start working with more individuals. In an attempt to help further those relationships, conversations and experiences, as it all builds towards a more cohesive, structured and yet seamless body of work.
How can people get in touch or see more of your work?
My biggest presence is online, with my work being digital and photographic. The best place to find me and my work is on Instagram, @s.jeanphotgraphy.