2022 Hot New Things: Maria Francesca Melis, Yoobee
Each summer DA profiles a selection of the top design graduates coming out of our tertiary institutions. We welcome these talented emerging professionals to our industry, learn about their passions, final projects, developing creative confidence and ambitions for the future.
Today we speak with Maria Francesca Melis, from Yoobee. You can find out more about Aotearoa NZ creative study options by visiting our design schools page.




Can you tell us a bit about yourself?
I am an Italian-born illustrator and graphic designer who grew up in Sardinia, a small island in the middle of the Mediterranean Sea. I have just finished my Graphic Design studies at Yoobee College in Auckland. My work is heavily influenced by vintage botanical illustrations. The plant and the floral world is an omnipresent component that I use as a decorative element, but most importantly to celebrate the vivid memories of my childhood, spent in close contact with nature and animals, and to satisfy the need to return to those places with my imagination.
In New Zealand, where I have lived for some years, I had the opportunity to come into contact with the indigenous Māori culture and in particular the concept of "kaitiakitanga", which invites us to reflect on the relationship between humans and the natural world and one that this peaceful population considers being an imperative responsibility to protect the environment. My values take inspiration from this concept which I find very important in any industry. I am proficient in Adobe Photoshop, Adobe Illustrator, Adobe InDesign, After Effects, and Dimensions.


What did your graduating project focus on?
My last project consisted of designing and curating an event. The one I created, called Garden Grooves and held at the Hamilton Gardens, was focused on celebrating spring and creating awareness for the importance of gardening, environmentally sustainable practices, and minimising waste. This involved planning each aspect of the event, including budgeting, branding, site planning, and curating the line-up. You can find more about this project here: https://francesca-melis.com/garden-grooves
Why did you choose to study at Yoobee?
During the time I spent in New Zealand on a Work Visa, I have done a lot of research about the design industry in this country. Yoobee was one of the Colleges with great reviews and seemed the most aligned with what I was looking for – to learn and network with people that were already active in the industry.


What did you enjoy most about your course, or what do you feel you can take away now that you've completed it?
Every brief for me was very exciting because we were put in front of a problem that we needed to solve as if it was something happening in the real world. The modules that I have enjoyed the most were the editorial and packaging projects. I loved creating a special edition cover of The Secret Gardens and hypothetical packaging of circus-inspired beers for Garage Project.
Were there any exciting or unexpected discoveries to come out of your studies?
Learning how to use After Effects and create movement in my graphics and illustrations has been an amazing part of the course. I still remember the day in class that I animated one illustration I made of a bee. It was very exciting to see it come to life!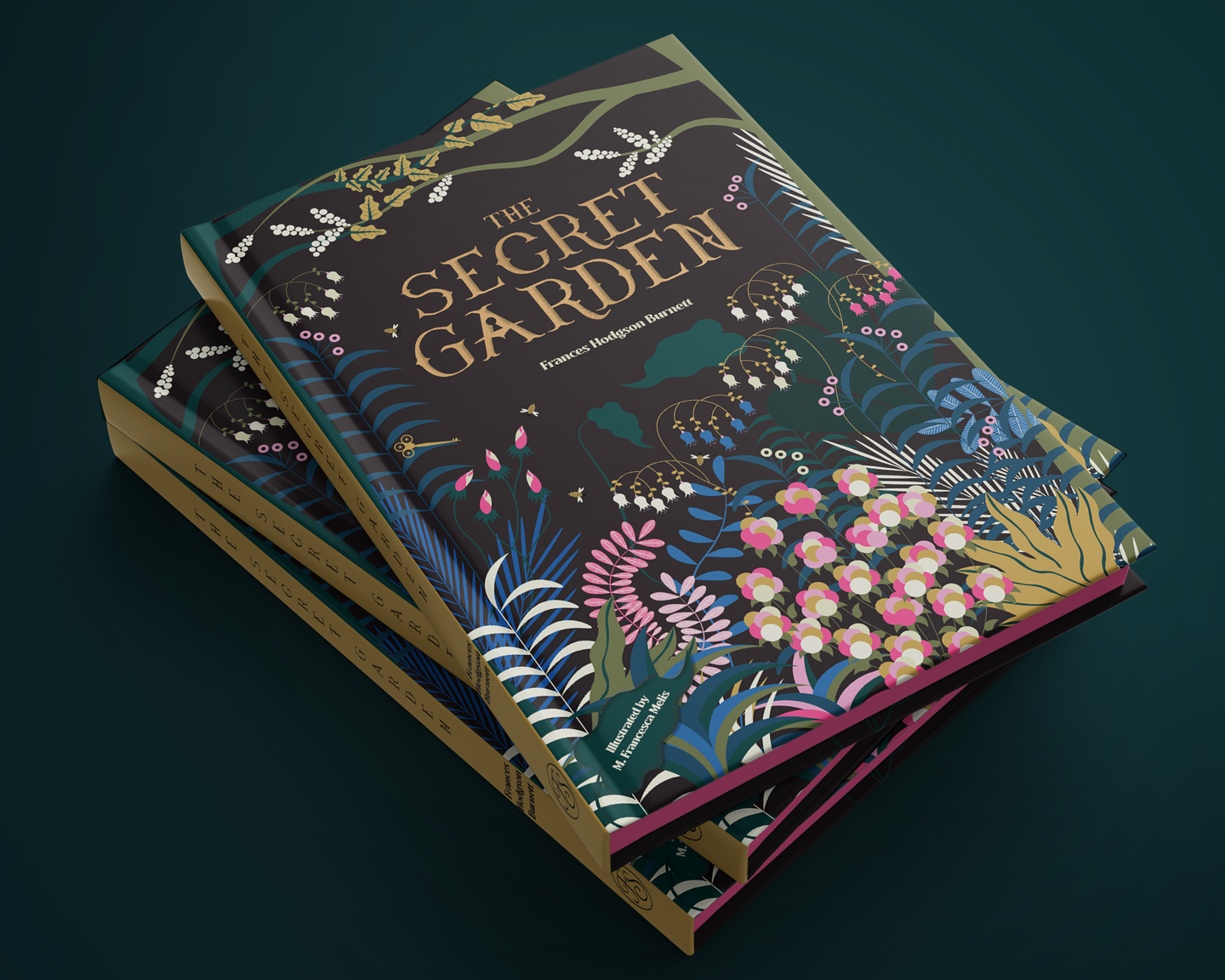 What's next for you?
I would like to find a job in the graphic design industry in Auckland and keep learning from people more experienced than myself. I have always loved the idea of being a packaging or a book cover designer so I will pursue that kind of work. In the meantime, I will carry on as a freelance designer. During my studies, I have done a lot of work with New Zealand and overseas musicians/bands like Tami Neilson, Troy Kingi, Khruangbin as well as APRA AMCOS. I hope to carry on with it as I really love creating with other artists.
What was your biggest challenge while studying and how did you overcome it?
My biggest challenge has been studying and while working at the same time. I had to keep working in order to afford my studies as I wasn't eligible for a student loan so I had to find the right balance between the two things. It has been hard at times but I have learned a lot and now I can say with confidence that I am very good at multitasking and working on multiple projects simultaneously.


What's the most valuable lesson you learned during your studies?
Getting feedback, being open to applying changes to my designs, and working with other people. Also describing and presenting a design process, something that I haven't really done before. I find it extremely important to be able to present my work and show how I developed it from start to finish. It's what makes a project complete and authentic. Working as a freelancer sometimes doesn't give you an understanding of what it means to work with a group of people, utilising feedback and sharing ideas. I am very grateful to Yoobee for these valuable lessons.
How has your ability and confidence progressed since the beginning of your studies?
My ability and confidence have grown a lot during this course. I have learned how to value my work and my time. I wasn't confident at all before starting at Yoobee because I didn't have a big picture of all the opportunities that are in front of me in the future. Yoobee also helped me in finding myself and understanding that a passion can become a career with perseverance and hard work.


How can people get in touch or see more of your work?
They can visit my website https://francesca-melis.com, instagram @mfrancescamelis or send me an email at francescamelis.contact@gmail.com