Making your website or app accessible
As the world becomes ever more digital – a process that's been accelerated by the covid pandemic – it's even more important that no-one is left behind. Follow these tips for making your website or app accessible – originally published on https://www.belab.co.nz/items/making-your-website-or-app-accessible.
Most of us use websites and apps every day, without even thinking about it – until we have a bad experience and can't get to the information we need. We might give up, which means we lose out on the goods, services or help that we are trying to reach. For those of us with access needs, that frustrating experience is all too common.
It shouldn't be. Accessibility should be built into websites and given as much consideration as the words or the way it looks. It should be a key part of your content, design and functionality.
Why accessible web design is important
Be. Coach Genevieve McLachlan sums it up like this: "I cannot stress enough the importance of digital accessibility, in particular post-lockdown when more services are being offered online and people work from home."
She adds: "For many people with access needs, technology is their enabler, allowing them to keep in touch with the world and access services, like shopping and banking, etc. However, if websites are not accessible this can create significant barriers and make what should be simple tasks more difficult or even impossible."

Accessibility and usability
Usability, UX (user experience) and accessibility are closely aligned when designing websites. Basically, accessible web design helps everyone.
It's interesting to note that the aim of the NZ Government Web Standards is to make government websites "accessible and usable by everyone, including disabled people". That inclusive approach means that everyone benefits if you put more effort into this aspect of your website.
The W3 Web Content Accessibility Guidelines, the internationally recognised standard, make a similar point: "Following these guidelines will also often make your Web content more usable to users in general."
Meeting user needs
When thinking about accessible web design, remember that different website users have different access needs.
The NZ Government Web Standards highlight the needs of "people with low vision, people with reading, learning or intellectual disabilities, and people who use mobile and touch-based devices, voice assistant and speech recognition software".
The Web Content Accessibility Guidelines aim to make content accessible to people with "blindness and low vision, deafness and hearing loss, learning disabilities, cognitive limitations, limited movement, speech disabilities, photosensitivity and combinations of these".
Users might have situational or temporary constraints, too, such as location (a noisy room, slow broadband), or equipment (a mobile phone or an older browser). So there is a lot to think about.
Designing for accessibility
The W3 guidelines are based on four principles, which you can remember by the acronym POUR. These apply to all content: information, the user interface and the navigation. It should be:
Perceivable (available to at least one of a user's senses)
Operable (users must be able to operate the interface and navigation)
Understandable (by all your users)
Robust (accessible by technology as it evolves).

That's a good place to start, and there is a lot of help out there. For example, Blind Low Vision NZ outlines some simple tricks for making websites perceivable by people with sight loss. A common mistake is putting images on your website that don't have "alt text" (a description in text of the image) but that is easy to put right.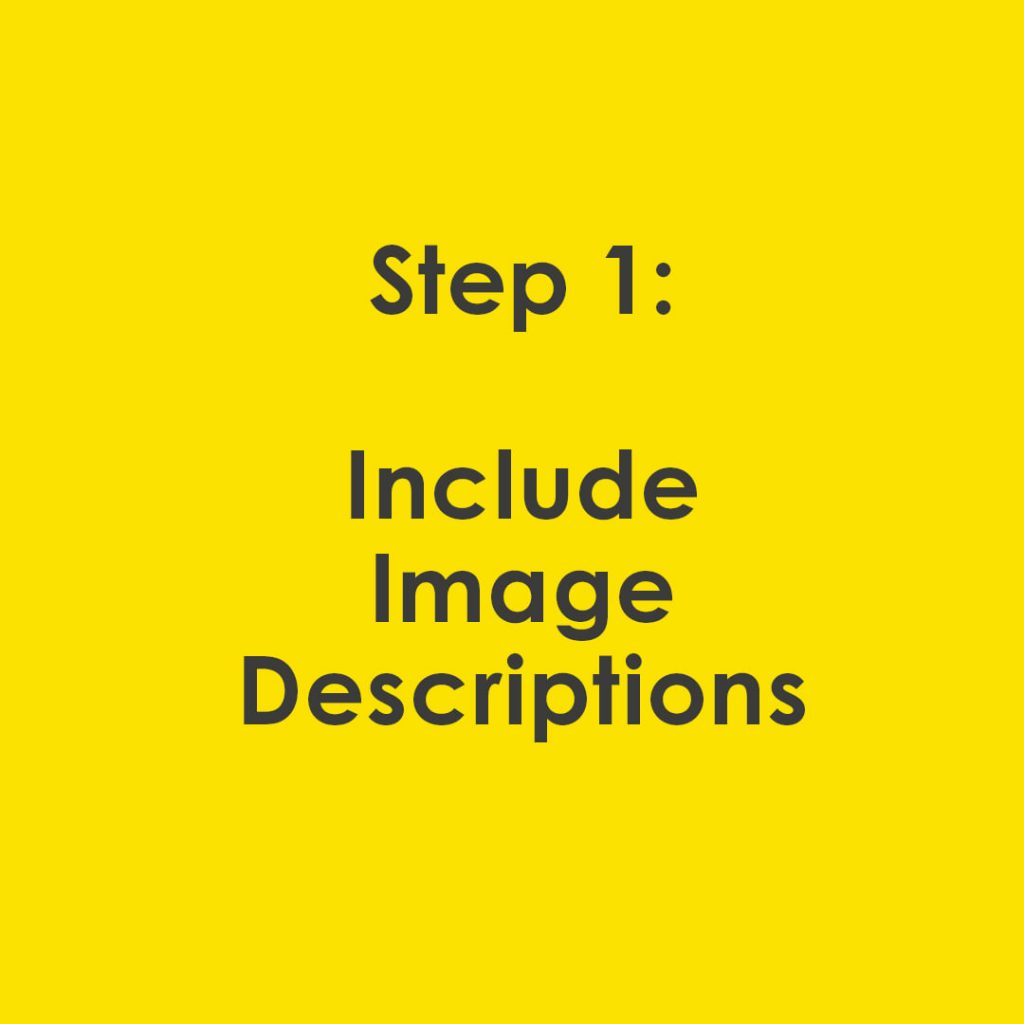 Also using descriptive or useful image names can be helpful. Things like "Yellow access tip tile – include image descriptions"

Promoting your accessible business
Don't forget that people's interaction with your organisation doesn't stop at the website: they may go on to visit you in real life. So it's really helpful to give them accessibility information in advance. An "Accessibility" page on your website is a good way of doing it, but make sure it is easy to find – that's another quick win! Here are examples for a shopping centre and an arts festival.


Our Digital Assessment service
Using tips like these can give you some quick wins, if you want to take a DIY approach. If you want to take a deeper dive, you may want to look at external support or consultancy. If you need accessible design support or consulting, one of our expert Be. Coaches can carry out an accessibility assessment of your digital platform. They will assess your website or app against the world-standard Web Content Accessibility Guidelines, and give you a comprehensive report with recommendations for improving its usability and accessibility. To get in touch with the Be. lab team to request a digital assessment or to discuss your needs, e-mail info@belab.co.nz
Further resources:
https://www.microsoft.com/design/inclusive/
https://www.microsoft.com/design/assets/inclusive/InclusiveDesign_RespectingFocus.pdf
https://blog.hubspot.com/website/web-accessibility-initiative