5 minutes with… Mona Gabr
We spoke with Media Design School Graduate Mona Gabr about her Award-winning project Pick a prototype tag system that assists people with disability when using public transport and her trans-Tasman work for Datacom.



Was there someone (or something) that inspired you to pick a design as a career path?
I've always loved thinking outside the box and playing with new ideas. Before finding my true passion for design, I completed a bachelor's degree in computer science. After that, I completed a bachelor's degree in media design to follow my passion.


Can you tell us about Pick and the industry recognition it has received?
Pick received multiple awards in NZ and AU. Best Design Gold award in the Interactive category, Best Design Silver award in the Public good category and Best Design Bronze award in the Product category. Furthermore, Australia Good award Next Gen.
Pick is an innovative UX-driven solution. The simple human-centric approach that touches on a current problem that people face is the reason for this response.


What were some of your most exciting or unexpected discoveries to come out of this project?
Up to 80% of Pick's research was conducted with key stakeholders and people with disabilities. I was surprised to see how capable and strong people with disabilities are in their daily lives. It taught me a lot of valuable life lessons.
Also, through my UX work, I learned how important solid UX research is. That is why I encourage anyone new to the design field to focus on the UX solution and how they can serve the audience, as this is the secret to any project's success. You may have a beautiful UI but fail to meet the needs of your target audience.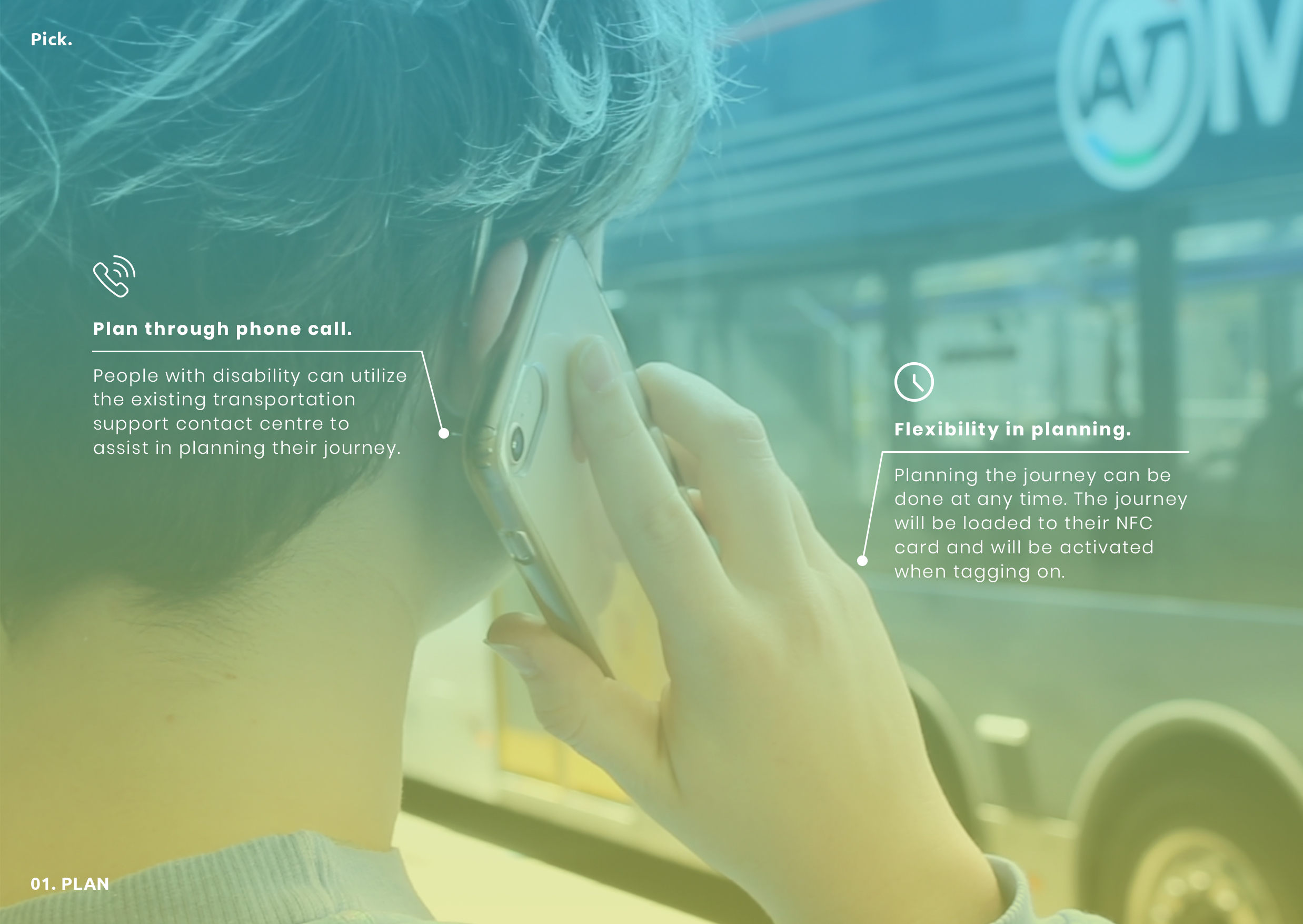 After graduating from Media Design School, you landed a job for Datacom; what do you enjoy most about your role there?
Last year, I joined Datacom Foundry AU NZ. I was in Sydney and have now I moved back to New Zealand, but I am still part of the team. I consider myself very lucky to be part of the Foundry family. Our purpose at Foundry is to power innovation and humanize technology for Datacom and our clients.


Which piece in your portfolio are you most proud of and why?
Every project in my portfolio has a story and challenges, so I am proud of them all. On the other hand, Pick has a special place in my heart because I did it with love, and I received love responses.


How has your ability and confidence progressed since the beginning of your studies?
A career path differs from a study path. I'm grateful that Media Design School guided our approach to prioritize UX first. Through my work experience, I built confidence and progress quickly.


How do you see your work and practice developing, and what are your main aspirations?
Every day, I learn something new. That is the beauty of our field. It is not something solid that you know and apply. There are always new trends, case studies and inventions. Keeping up to date and be open for learning is the key to success.


How can people get in touch and see more of your work?
www.monagabr.co.nz
https://www.linkedin.com/in/monagabr/