Fresh From The Field — Pump Lifestyle Collection by Fly
The Pump Lifestyle Collection was recently recognised with Gold at Pride in Print and is a finalist in the 2020 Best Awards. The playful typography, innovative digital experience and quality print production in this campaign are of the exceptional calibre we expect from Fly.
If you have new or recent work that you would like to share in Fresh from the Field email  nicole@designassembly.org.nz  for details.


The Brief:
Pump is about continuous hydration and the potential of water to refresh us as we live with inspiration. So we created the Lifestyle Collection to express those things that inspire and define us.
Gen Z aspires to highly fluid lifestyles. No longer is someone a rocker or a hipster, a jock or a nerd. They don't just want to be swole, or vegan. They want it all. Combining the product truth of the power of hydration as the source of our creativity, our energy and our passion, we created the Lifestyle Collection to express the Pump lifestyle.


The Design Response:
A series of four limited edition artworks were created and then adapted to the Pump logo on the bottle. Beautifully crafted with gold foil, these disruptive, limited edition bottles sold out in record time, drawing people to Pump's website to continue their engagement in this campaign.
The digital experience was seeing a mysteriously crafted box, open up to reveal different prizes people could win by entering the competition online. People would enter to win prizes that best represented their lifestyle. We worked with the genius Mat Bogust on the crafted box that revealed the prizes. These reveals continued to unfold the story of the Pump lifestyle.
https://vimeo.com/405293602http://
Through the wizardry of digital media content was curated for consumers based on location and time and served to them through social and digital channels. For example, a focus on an active lifestyle was served to people when close to gyms, or a creative lifestyle when immersed in Instagram.
This campaign engaged the more discerning consumer, hard to reach with traditional FMCG marketing, the Gen Z consumer who isn't interested unless it's interesting.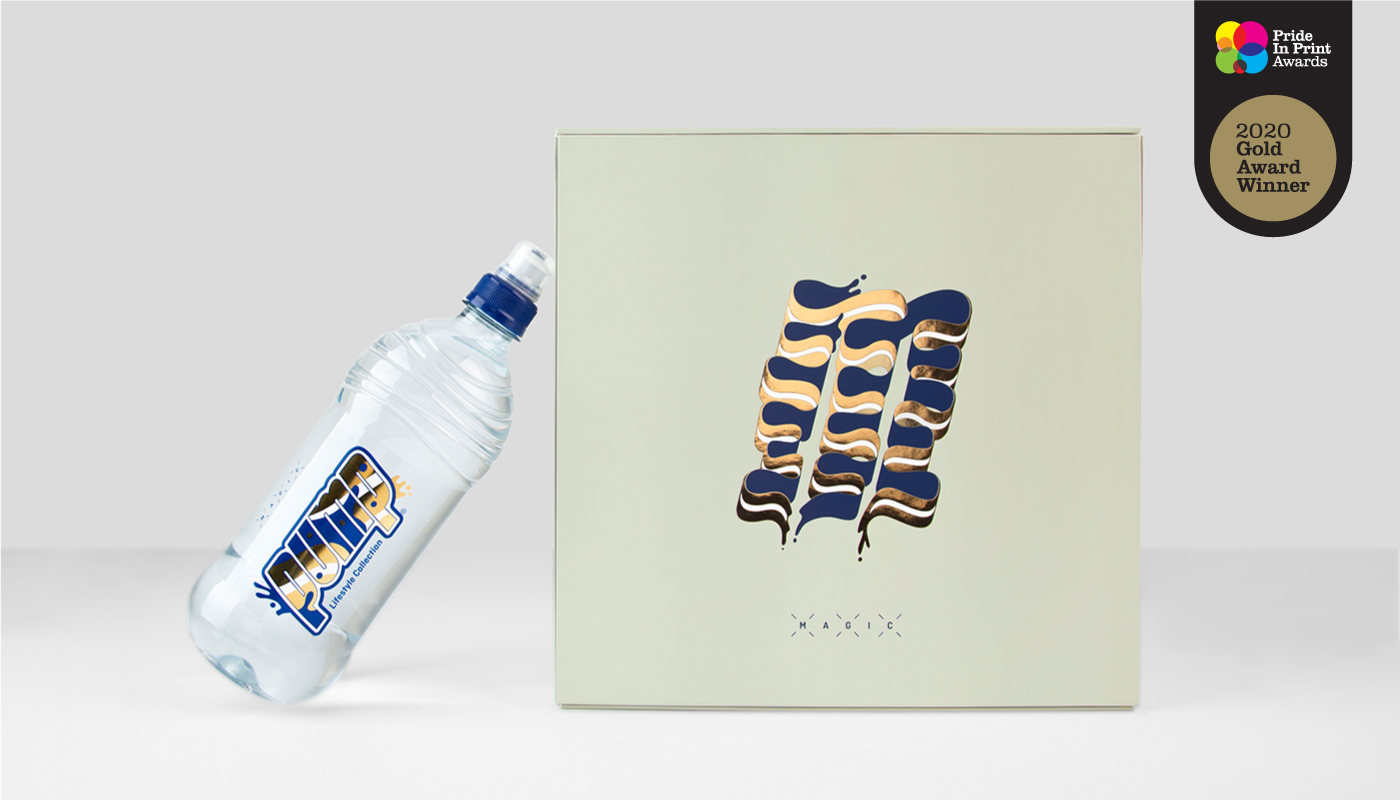 Contributors
Creative Director: Johnson McKay
Design Director: Tim Hansen
Designer: Jason Fantonial, Phila Lagaluga
Photography: Storm Smith
Animation: Siobhon Joe
Flash Box Build: Mat Bogust, Think Packaging
Campaign Director: Adeline Chua
Media Strategy & Placement:Ikon Communications
Client: Coca Cola Amatil, Kristin Paddy