DA Pulse Check #3 – Conversations on Covid-19 and Aotearoa NZ Design
Join us for a candid conversation on how Aotearoa NZ design studios are doing right now, how their business is being affected, and get advice for getting through the lockdown as a design business.
---
Thanks to our principal partners Blutui, Streamtime, Portfolio Recruitment and mychillybin, each week of the category 4 lock down (and our transition through the other side) DA will hold a Pulse Check Conversation with a small group of NZ designers to check in with how the design community at large is doing and in the spirit of the DA philosophy to share information, ideas and inspiration to keep our community connected and stronger together.
This week: Louise Kellerman, DA Founder will be chatting with Amanda Gaskin and Tim Donaldson from Seachange, Joanna Alpe from We Love Inc, Jonathan Sager from Voice and Stephen from McCarthy.
We discuss: How are designers are doing personally and professionally? How has your business been affected? And what's your advice for other design studios right now?
Watch and listen to the recorded conversation…
For the next 24 hours, the panel will be answering questions through the DA article comments below. So please leave a question or a comment!
---
---
Up Next...
Fresh From The Field — Maker's Anonymous
This Fresh From The Field by Tried&True features a distinctively bold (and rebellious!) new identity, category-defining campaign imagery and playful packaging. If you have new or recent work that you would like to share in Fresh from the Field email  nicole@designassembly.org.nz  for details. The brief: Pernod Ricard was launching an innovative new wine brand with…
More from 'Fresh from the field'...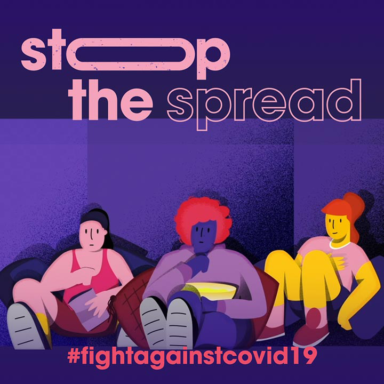 Fresh from the Field — A Covid19 PSA Campaign by Fox & Co Design
This Fresh From The Field features a bold, narrative rich, high-stakes awareness campaign for Covid19 by Fox & Co Design. If you have new or recent work that you would like to share in Fresh from the Field email  nicole@designassembly.org.nz  for details. Project Brief Acknowledging the need for effective, cut through messaging during a worldwide…