Fresh From The Field — ATEED: Tū Mai by Fly
Ahead of our upcoming workshops with Johnson McKay (creative director at Fly), Johnson shared this Fresh From The Field. Tū Mai is a partnership between ATEED, the tourism industry and communities of Tāmaki Makaurau with the purpose of creating the best visitor experience in the world. Tū mai Tāmaki Makaurau!
If you have new or recent work that you would like to share in Fresh from the Field email  nicole@designassembly.org.nz  for details.
The Brief:
The vision of Tū Mai is to create the best visitor experience in the world, ensuring we all thrive within a sustainable visitor economy. Designed to inspire and mentor the tourism community to share true manaakitanga (hospitality) with our manuhiri (guests), Tū Mai prepares people to represent our home with heart, soul and mana.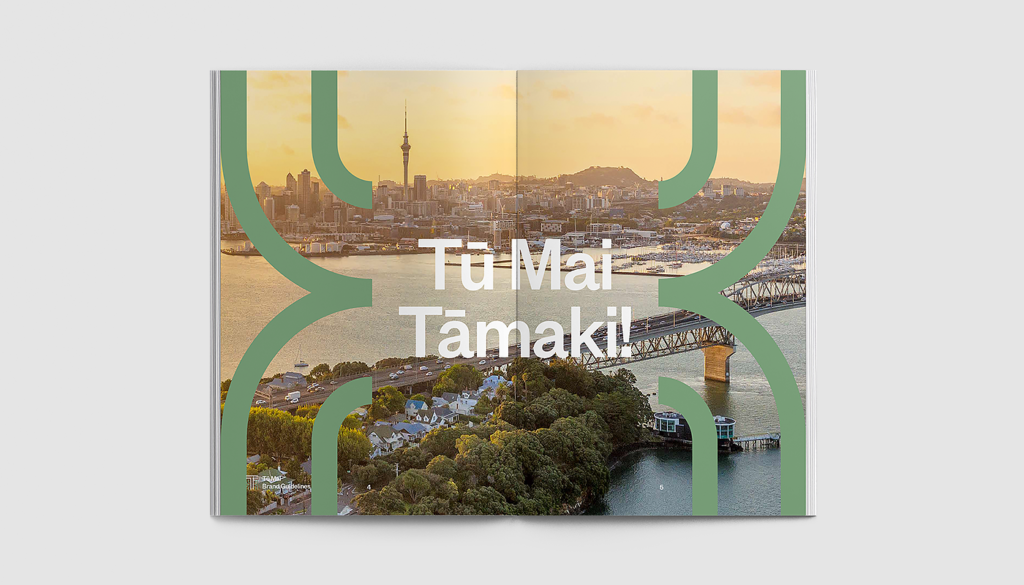 The Response:
Brand Identity
The name Tū Mai means to "stand here", but it speaks more to standing with confidence, being present, confident and anchored in our future. Fly designed the brand identity around the narrative of the haka stance. It includes a person with feet firmly planted on the land and hands stretched out to welcome our guests. T is for Tū Mai and Tāmaki Makaurau. With feet firmly planted on the ground and our arms stretched forth, it expresses the whakataukī:
Ko Ranginui e ārai ana
The heavens guide us
Ko Papatūānuku e tiaki ana
The earth nurtures us
Ko ngā tāngata i waenga
We, the people are in between them
Brand Communications
The values of the brand form a clear set of convictions which the tourism industry can embrace and unite around. Tū Mai invites people to stand for these convictions in how they represent Tāmaki Makaurau.
Manaakitanga, we take care.
Tuakiritanga, we instill pride.
Auahatanga, we promote innovation.
Kotahitanga, we unify our industry.
Kaitiakitanga, we are guardians.
Campaign
A series of motion, digital and print resources were developed to facilitate partnerships with the organisations in the tourism industry, building relationships and connection. The first audacious goal is to prepare Tāmaki Makaurau for 2021, when we host the America's Cup, Te Matatini National Kapa Haka competition and other major events on the global stage.
Tū Mai is experienced through digital, social, print and workshops that bring the tourism community together to develop their cultural, historical and hosting expertise. It is a major asset to the future of Tāmaki Makaurau and a great project to embrace a Māori world view that brings all our communities to stand with mana and manaaki together.
The Contributors:
Creative Director – Johnson McKay
Design Director – Tim Hansen
Designer – Siobhon Joe
Campaign Director – Adeline Chua
Clients: Ness Freeman, Jes Sweetman, Zac Watson, Kiriana Koni