Fresh from the Field — WDOM brand and packaging by Dow Goodfolk
This week's Fresh From The Field features the brand and packaging for WDOM by Dow Goodfolk
If you have new or recent work that you would like to share in Fresh from the Field email Lana for details.
---
The brief:
Our client was a group of young entrepreneurs who wanted to enter the dairy category with something different and better than competitors. The product was from New Zealand but their approach to business was very new age.
Design response:
Our brand idea was inspired by alchemy, the idea of turning simple, humble ingredients into something more valuable and magical. We came up with four words to match their strange acronym name, and gave them a disruptive identity where mystical symbols surrounding New Zealand dairy icons – land and cows – spoke to a new kind of dairy.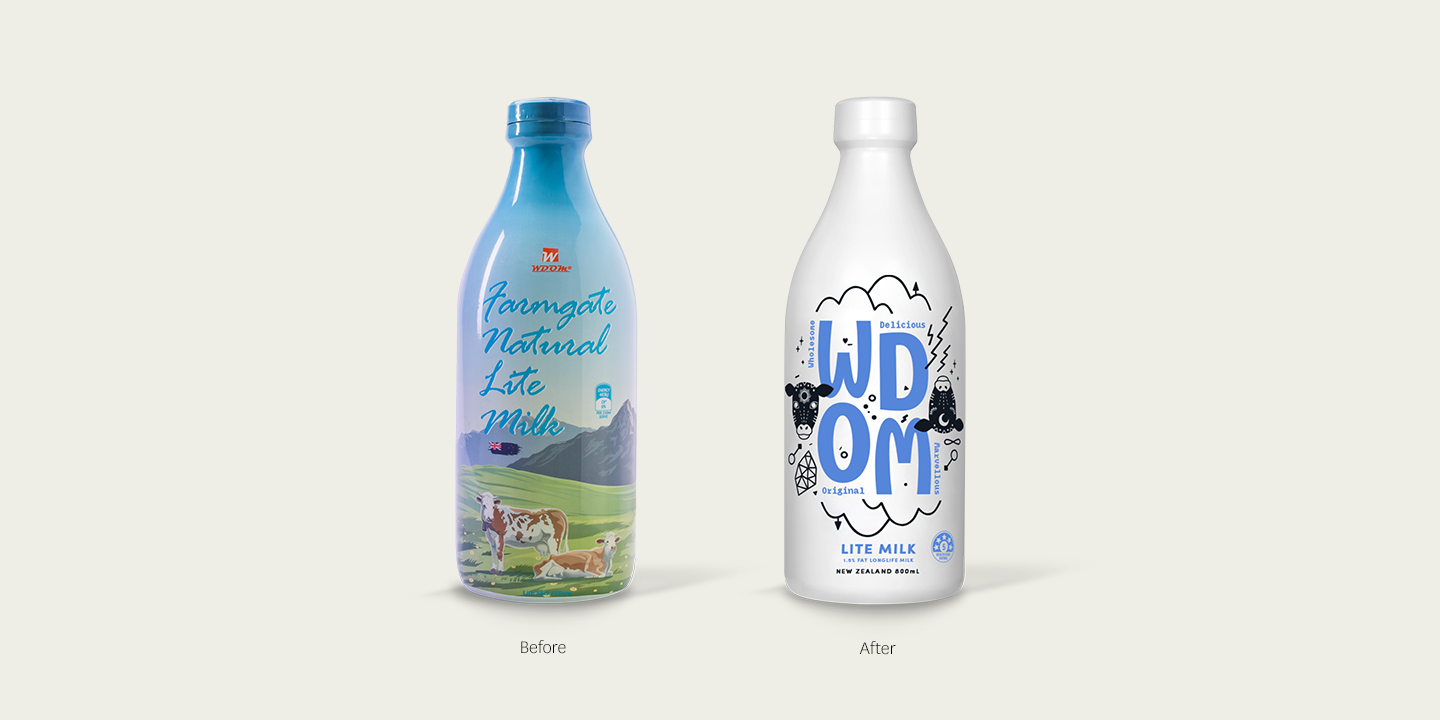 Up Next...
Postgraduate Design Research – Cassie Khoo, AUT
Welcome to Postgraduate Design Research – an opportunity to profile a selection of current design postgraduate students and their projects across our tertiary institutions. This week, we speak with Cassie Khoo from AUT. Cassie Khoo Master of Design Auckland University of Technology Tell us about your research. My research looked at how we can use co-design…
More from 'Christchurch'...
Fresh From The Field — TEDxChristchurch by Strategy Creative
This week's Fresh From The Field features the delivery of TEDxChristchurch by Strategy Creative. If you have new or recent work that you would like to share in Fresh from the Field email Lana for details. Brief TEDxChristchurch is New Zealand's most popular TEDx event, presenting both an opportunity to lead as well as a pressure to deliver.…