Fresh from the field — Kirkcaldie, ThompsonCo.
This week's Fresh from the Field celebrates ThompsonCo.'s recent work for Kirkcaldie in Christchurch.
---
If you've got new or recent work that you'd like to share in our weekly Fresh from the Field series email Zoë for details.
---
A boutique interior design agency, Kirkcaldie is the brainchild of Georgie Inglis, a designer whose particular flair for exotic colour, balance and Eastern sophistication is turning heads in Christchurch city.
Provided with a clear brief and a mood board of autumn fashion (a slightly offbeat point-of-view that gave great insight to the process), we set out to create an identity which encapsulated her Asia-meets-Kiwi aesthetic and rich colour palette. We crafted a logo, mark and identity system with an edge and elegance which perfectly paired with Georgie's signature style and expert interior eye — never dull, never predictable.
The logo mark has a simplistic elegance which lends itself well to be applied to any style of space that Kirkcaldie design. The mark was designed to be visually striking and interesting upon first glance whilst cleverly representing different rooms and spaces on second view. Display typefaces mimic the angles of the mark. Uncoated boards were used to to bring a softness with pops of metallic copper ink.
The identity as a whole brings together the harmony which is displayed in Georgie's spaces, where the 5000 year old practice of Feng Shui meets the comfort and warmth of home. Maintaining a sharp professionalism and style, the brand is well positioned to exhibit Kirkcaldie's high quality work and attention to detail.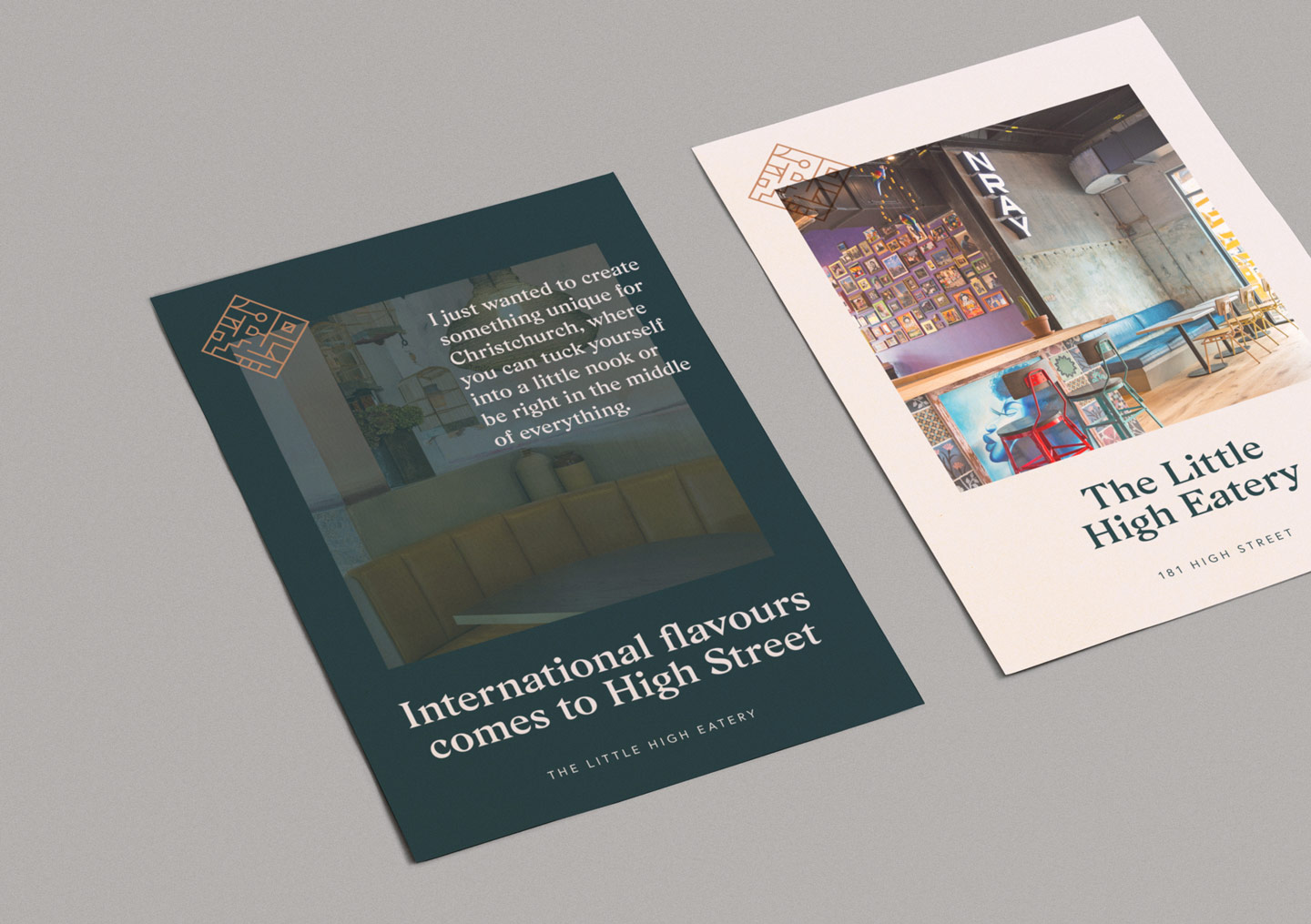 ---
See more from ThompsonCo. at: studiothompson.co