Smells like fresh print — Think Packaging's self-promotion
Brought to you by B&F Papers, the Smells Like Fresh Print series celebrates the beauty and tactile qualities of recently created, selected print projects. This week we share Think Packaging's self promotion.
---
"After six years in the packaging game, we decided it was time to treat ourselves to a nice spot of re-branding, as well as indulge in some shameless self-promotion to celebrate." Mat Bogust
Project Title: you made the cut
Studio/Design team: Think Packaging / Team: Mat Bogust, Ryan Marx, Manda Clarke
Client: Think Packaging (self promotion)
Printer: Laserfoil
Production methods: die-cut, foiled
Quantity produced: a limited 35, bespoke, hand-made boxes
Paper stocks: Curious Skin – Black 270gsm
No. of colours: 1
Typography: N/A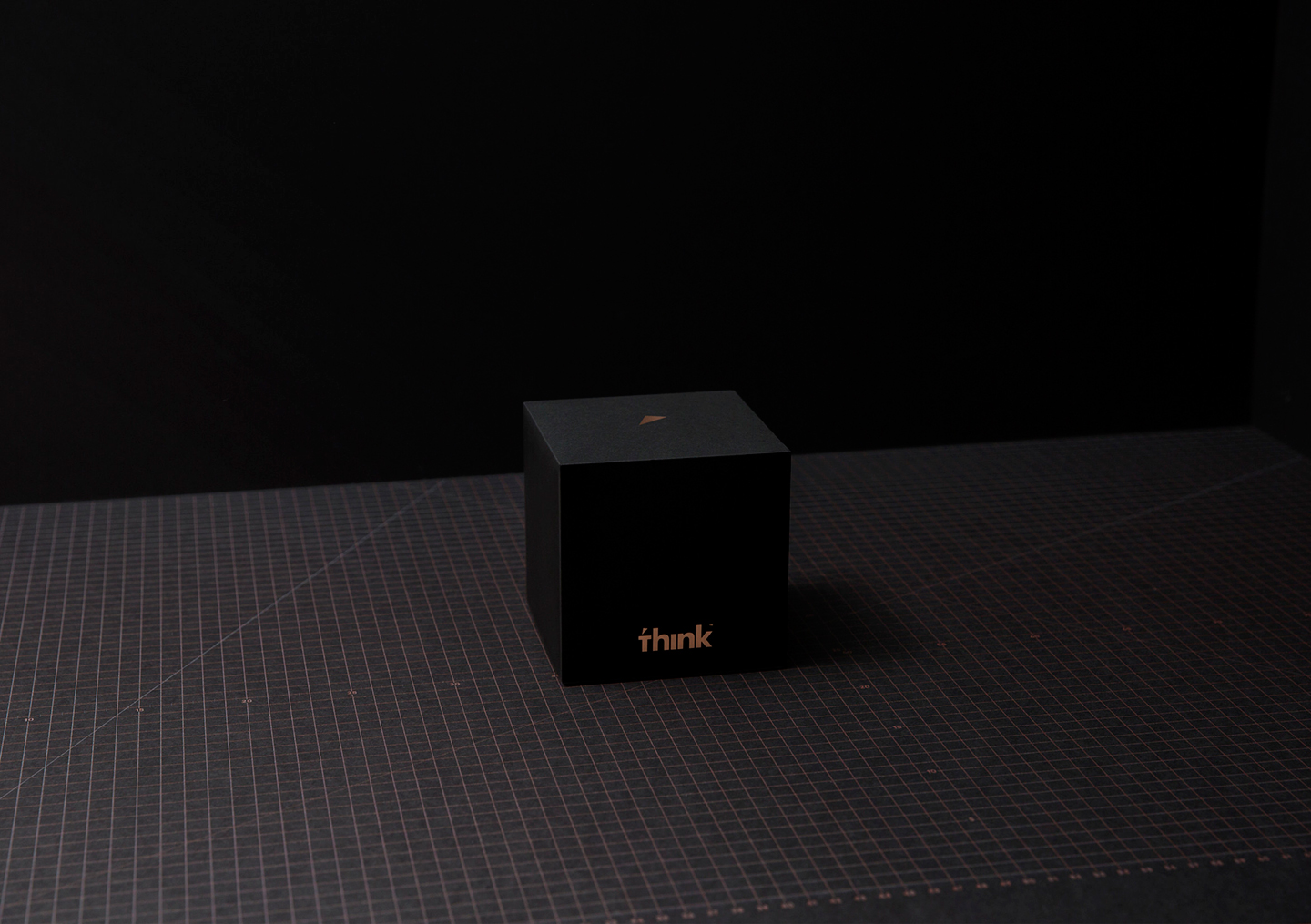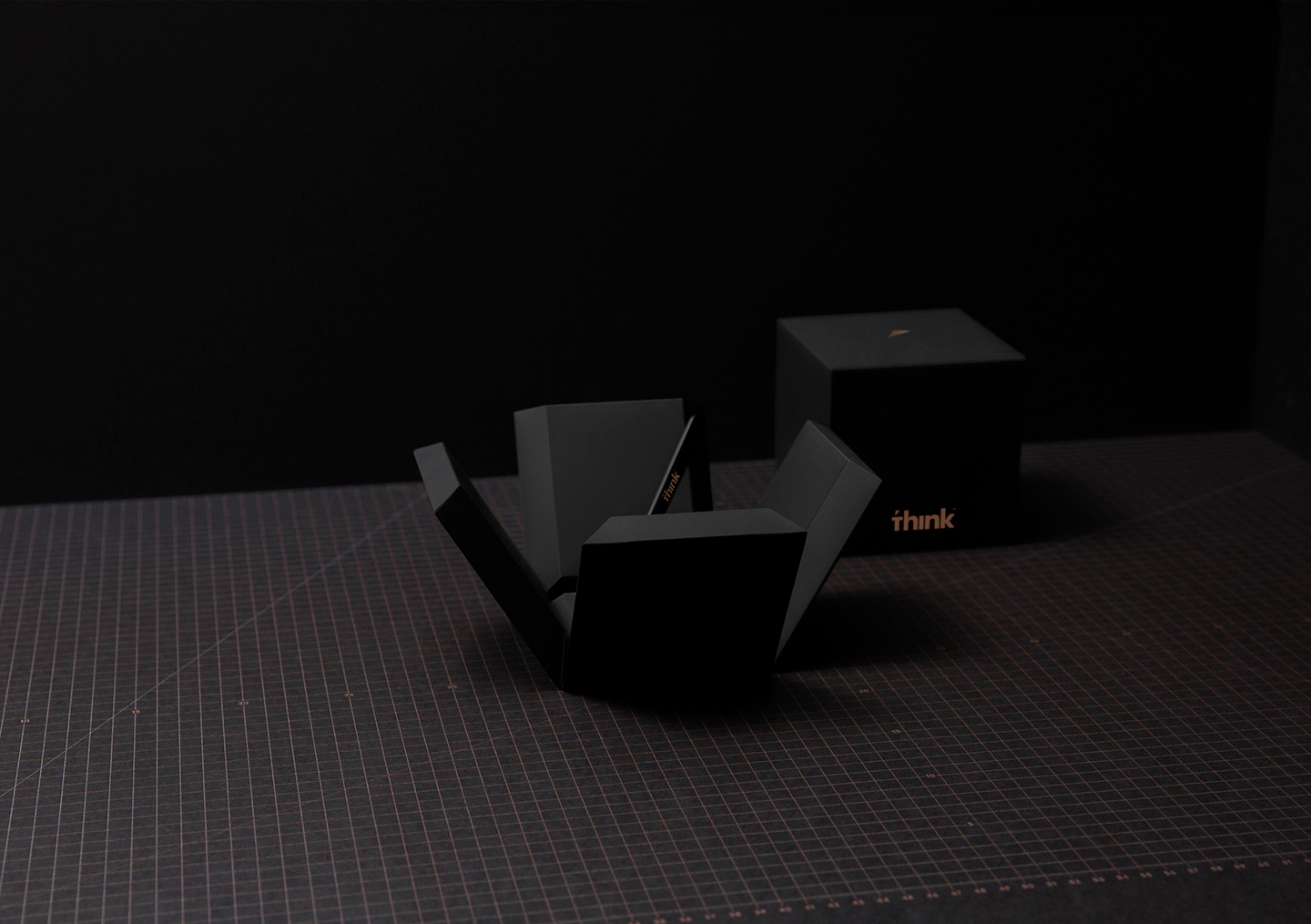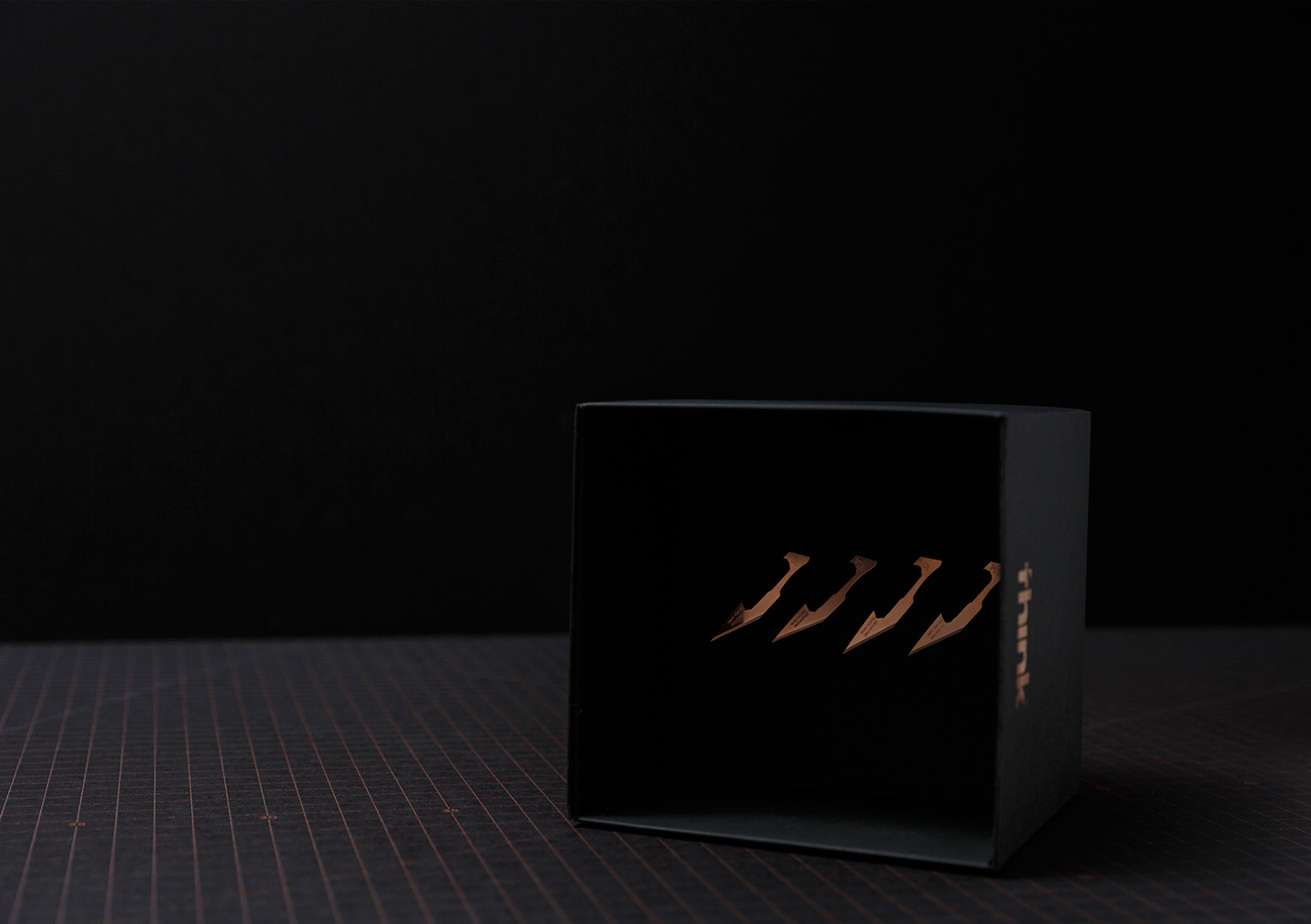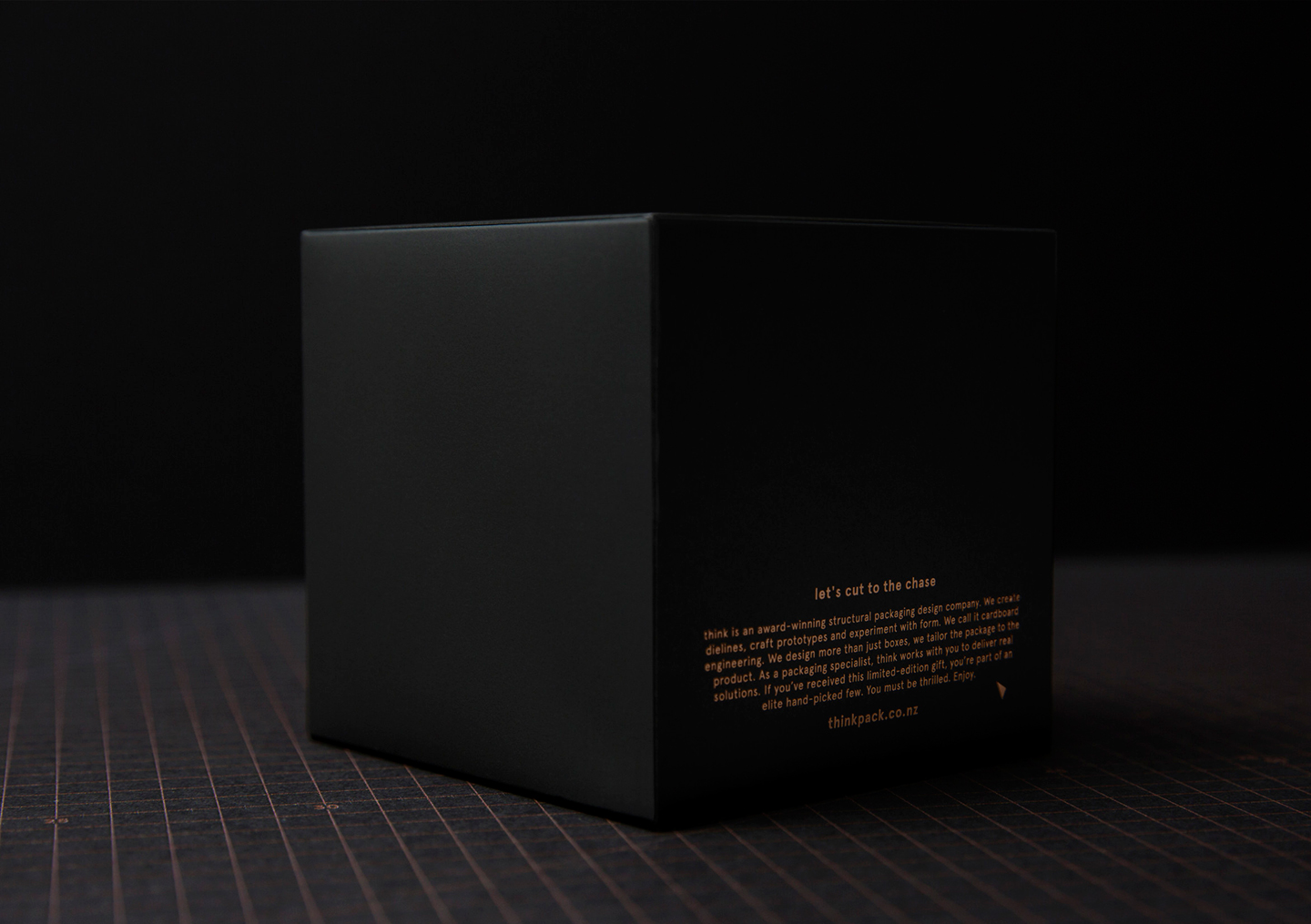 ---
See more from B&F Papers here.