Fresh from the Field — Tamatea Dusky Sound Restoration Project, Hight Design
This week's Fresh from the Field features new work by Mel and the team at Hight Design
If you've got new or recent work that you'd like to share in our weekly Fresh from the Field series email Zoë for details.
---
The brief
The team at Hight was approached by Edge-Effect, a company that contracts to the Department of Conservation, to design a brochure that would be inserted into the 'Tamatea, Art and Conservation in Dusky Sound' exhibition catalogue. The brochure's job was to attract funding partners for the Dusky Sound Restoration Project. The brochure needed to draw the reader in and invite engagement. The challenge was to entice the audience to open the brochure and engage with the content as they wined and dined the evening away.
Design solution
The team at Hight felt that in order to make the brochure enticing, it needed to have a unique presence that would be at home in the art exhibition setting and appeal to the art lovers who were in attendance. It was decided that an illustrative approach would be the answer to getting cut through with the target audience. Specific species associated with the Dusky Sound region were selected to be illustrated, in accurate detail, and used to build a custom wallpaper design. Accurately representing the various species was an important detail that would matter to a scientific community such as DOC, as well as adding a level of authenticity to the material. Bringing the illustration together with a recycled stock and a crafted font served to deliver a unique design that navigated those relatively uncharted waters between artistic expression and scientific accuracy — appealing both to the client and the audience.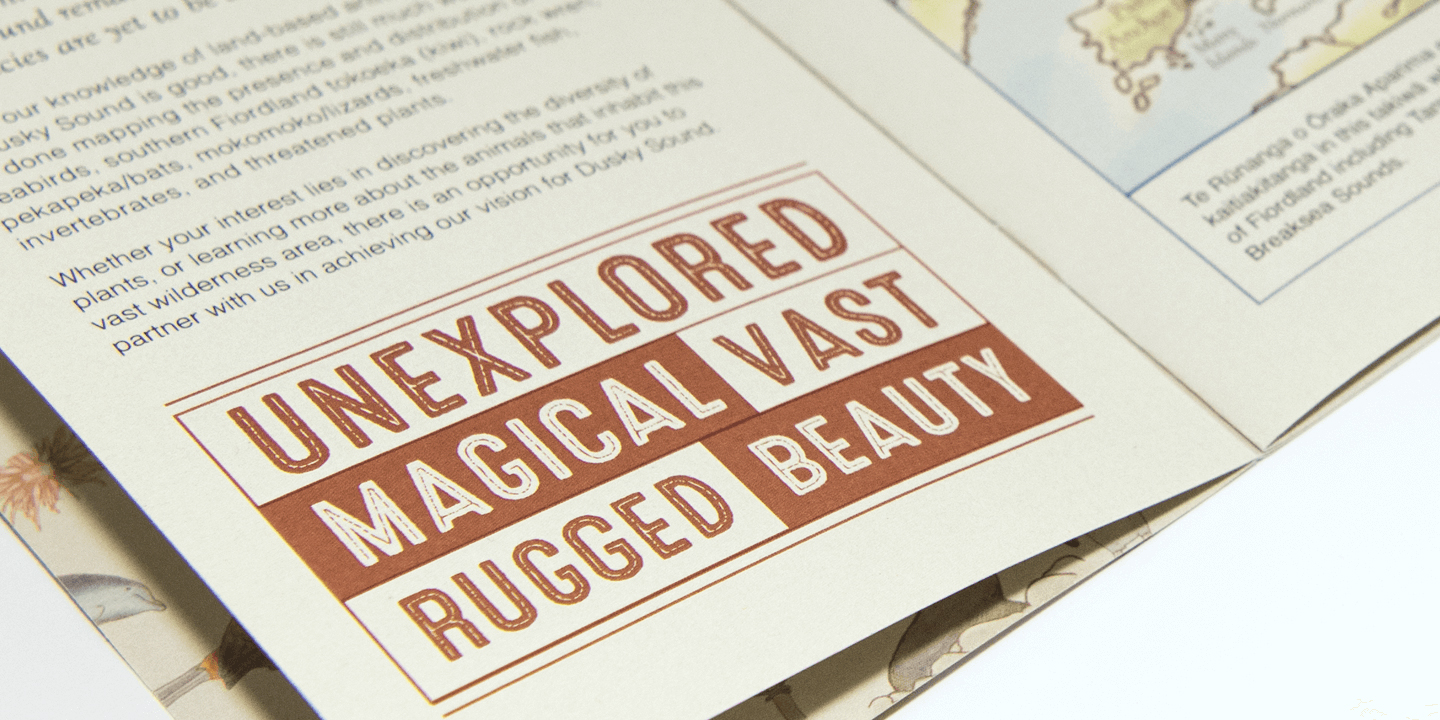 Design team
Mel Hight from Hight Design