Under the hood with …Charlotte Sowman, Design Director at Tomorrow
Ahead of our next online Under The Hood event on 31 August, we heard from one of our speakers, Charlotte Sowman, the design director at Tomorrow
Charlotte chats with us about her creative background and the brand refresh project for Able, a not-for-profit organisation working in the media accessibility space, which they'll be presenting at next week's event.
For more details about the August Under the Hood event and to register your space, click here.
Can you tell us a little bit about who you are, what your background is, and how you first got started in the industry?
Kia Ora, I'm Charlotte. I'm the Design Director at Tomorrow. We're a brand studio, partnering with our clients to work on everything from brand strategy and positioning, naming, crafting new brands, refreshing existing ones, full bespoke website design and development, and we also love the world of packaging. We have offices in both Auckland and Christchurch, but I'm based out of our Christchurch studio, along with the rest of our creative team.
My background isn't super extensive in the industry, I graduated from Ara in 2014, then moved straight to an in-house role as a Design & Marketing Manager for a highschool.
At the same time I started a wedding photography business which I did alongside my day job for around six years. By 2017 I was itching for a new challenge and really wanting to shift into an agency setting, so was proactively reaching out to studios in Ōtautahi. Thankfully Tomorrow saw potential in me (despite a very limited portfolio at that point haha), and over five years later I am still here!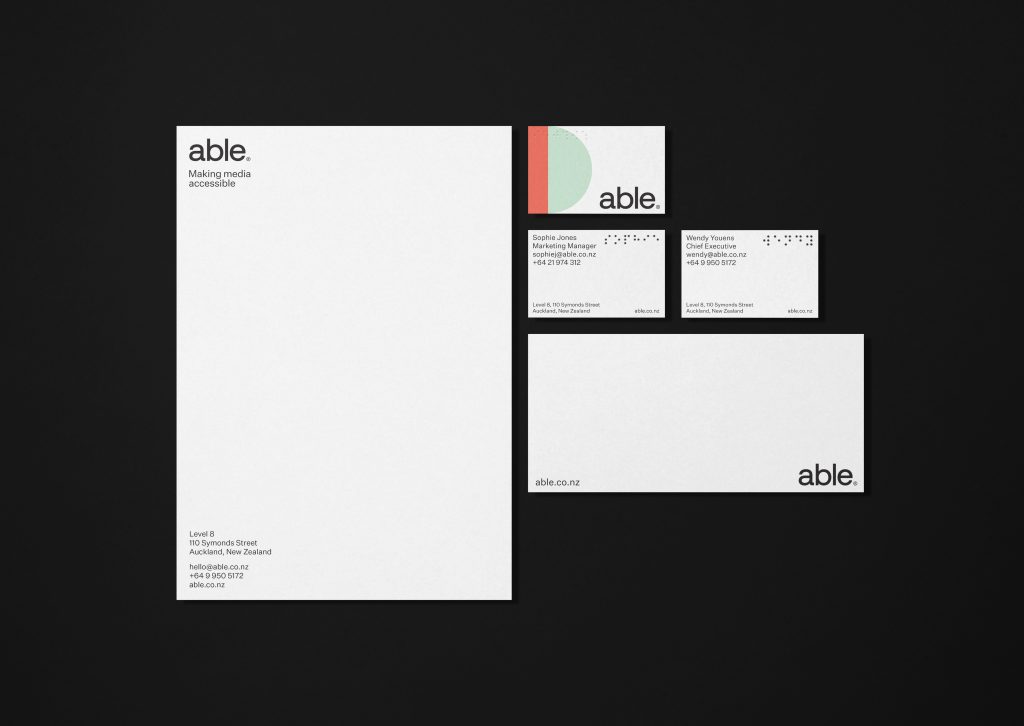 What project will you be presenting in Under the Hood?
Ben and myself will be presenting the brand refresh we did for Able, a not-for-profit organisation working in the media accessibility space.
Able is working towards a more inclusive Aotearoa, in which every person has equal access to the world of culture, information and entertainment. They are the leading provider of access services in New Zealand, providing subtitles, captions (CC) and audio description (AD) across the country's broadcasters so that every New Zealander can connect with the media world around them. This means inclusion for the 880,000+ Kiwis who are Deaf or hard-of-hearing, and for the 180,000+ who are blind or have low vision.
What was the most challenging part of the project and what lessons did you draw from it?
Very quickly it became critical to us, and the client, that creating an accessible brand was a top priority for the project. Their current branding didn't align to the varying access needs of their end users (neglecting things like legibility and accessible website functionality), nor was the brand very inspiring or engaging for potential industry partners and government agencies. I also have a very good friend who is hard-of-hearing and as well as wearing hearing aids, she relies on captions to be able to enjoy a show or movie with others, so it quickly became a personal project for me.
Our main challenge was exploring the intersection between accessibility and design. How do we create a brand that is emotive, thought-provoking and engaging, visually contemporary and design-driven, but that also meets high-level accessibility requirements?
I must admit, I was very uneducated in this space going into the project, and had never given any thought to how our work as designers would be perceived by those with varying access needs such as low vision, so a lot of lessons were taken away from it, and we will share some of those in our Under the Hood chat.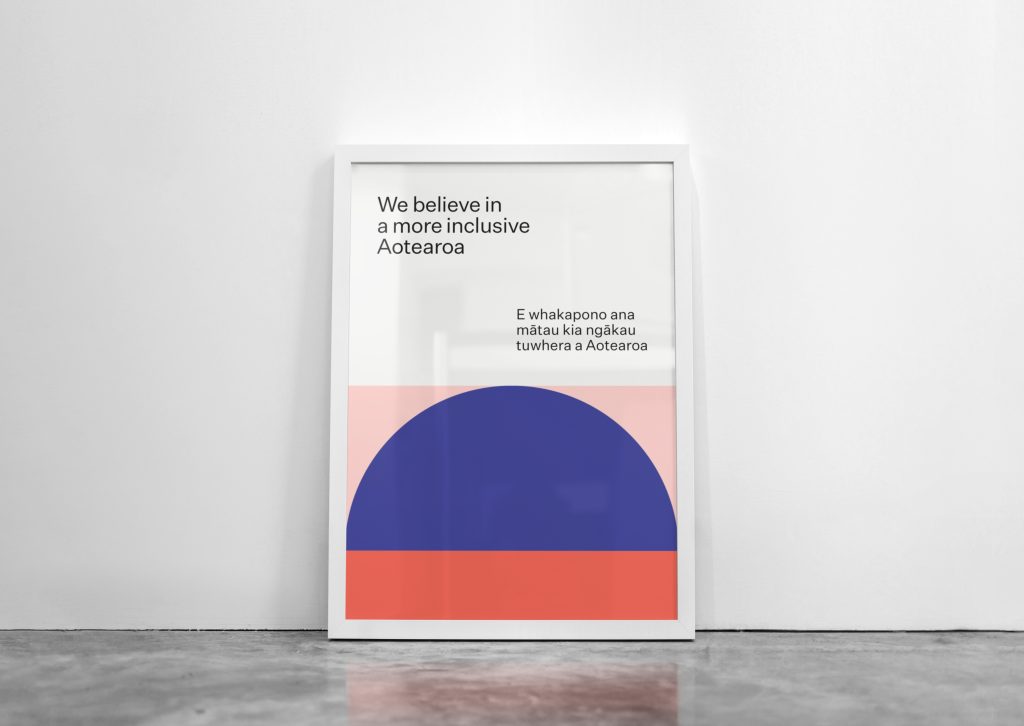 Was there an 'Aha!' moment in the project when things clicked and fell into place?
I think for me, the 'aha!' wasn't a singular moment as such, more that I felt right from the start that we were totally on the same page as our client, which made the whole process really enjoyable. They were super excited about our concept and vision, and we really collaborated with them to bring it to life in a way that retained the design integrity, and heroed their incredible services.
Now that the project has finished, what are you working on?
Oh gosh. So many different things. We are working a lot in the packaging space at the moment, alongside a couple of larger scale brand projects. We're also really enjoying working on projects that are purpose-driven and strive to make a more positive impact, whether that be on communities, people or the environment. Able was a prime example of that.
What insights to your methodological approach or philosophy can you give us?
I really love it when a strong idea and message meets great design. That's what makes something memorable to me.
I don't have a set process necessarily as each project is unique, and can lend itself to different approaches and thought processes. I love that our role as designers can be so versatile though, I really like the idea that I can morph and change as a designer depending on the project.
Outside of work hours what creative projects and/or hobbies are you involved with?
Not too much at the moment. I was really into ceramics for a while and I had the photography business for a few years, but right now I am focussing on work, planning a fun celebration for my fiancé and I's wedding, and spending lots of quality time with friends and family.
And finally, where to next for you? What areas of your work or personal development are you hoping to explore further?
Well, for starters we are hoping to undergo a rebrand at L&B this year, which when we get some time to work on it, will be super exciting to do. But as I'm sure a lot of people can relate to, this is proving rather difficult to prioritise alongside day-to-day work!
I also find a lot of joy engaging with the creative community. I love meeting younger designers for coffee, talking to more experienced creatives for their wisdom and guidance, and going to industry events (our competitive side definitely came out recently at The Agency Games here in Ōtautahi haha). Eventually I would love to have some time to do a creative personal project on the side, but for now I'm really content.
Register and join in for our online lunch time Under the Hood event on 31 July at 12:15pm – click here. Can't join the session live? All registered attendees will receive a recorded version of the event to watch on their own time.