2021 Hot New Things — Kiran Kuruvilla, Wintec
Each summer DA profiles a selection of the top design graduates coming out of our tertiary institutions. We welcome these talented emerging professionals to our industry, learn about their passions, final projects, developing creative confidence and ambitions for the future.

Today we speak with Kiran Kuruvilla from  Wintec.



Was there someone (or something) that inspired you to pick design as a career path?
I've always enjoyed art from a young age and throughout school I always tried to pick the art classes. I had my first taste of graphic design in my year 11 Photo and Design class and from then on my love for graphic design grew and I knew I wanted to continue my career path in design.
Can you tell us what your graduation project focused on?
My final year project was a brand identity for a hypothetical women's sports nutritional supplement company called "Powered By" that focuses on empowering women through fitness. Powered By aims to stand out from the crowd with its bright colours, type and loose but motivating language which then helps empower women through fitness.



What did you enjoy most during your course at WINTEC?
I enjoyed the hands-on learning at Wintec the most as well as getting the opportunity to work with real clients for some assignments for then to have my work taken on board and treated as a real project. It's a surreal feeling as a student seeing your work out in the world on billboards/posters which is something I'm grateful I had the opportunity to be a part of. I also loved our design tutors who I shared laughs with alongside my classmates throughout the years. They definitely made the degree a smooth ride with their help and can't thank them enough.
What was your biggest challenge while studying and how did you overcome it?
One of my biggest challenges while studying was working part-time and balancing the study workload on top of it, especially coming up to my last year… it was a juggle but got there in the end!


What's the most valuable lesson you learned during your studies?
One saying my design tutor Fozzie told our class in 1st year that we still brought up right up to the end of our final projects is; "Don't over cook the chicken, no one likes dry chicken." which basically means less is more and don't over complicate the design which has definitely stuck with me.
How has your ability and confidence progressed since the beginning of your studies?
I feel like my ability in design has definitely progressed since my first year and my confidence is slowly improving but personally think that you never stop learning, I'm constantly learning new design tips and tricks and I am very excited to learn much more in my design career.


What does your creative process look like?
My creative process starts with researching the brand/project I am working on and learning more about it so I have a better understanding of the project. I then go on to brain storming brand strategy from brand values to look and feel moodboards. Once the base is laid out I either sketch on my iPad some concepts or go into digital concepts and trial out my different ideas until I feel like one is working the best with my brand strategy. I feel like it is very useful to have another set of eyes on the work throughout so I often ask my classmates and tutors on what they think and give me direction on what is working the best. In my Powered By labels, I had different concepts and colour-ways initially I tried but after chatting to tutors we came up with an outcome that I felt like used my brand elements in a creative way and I was stoked how it turned out!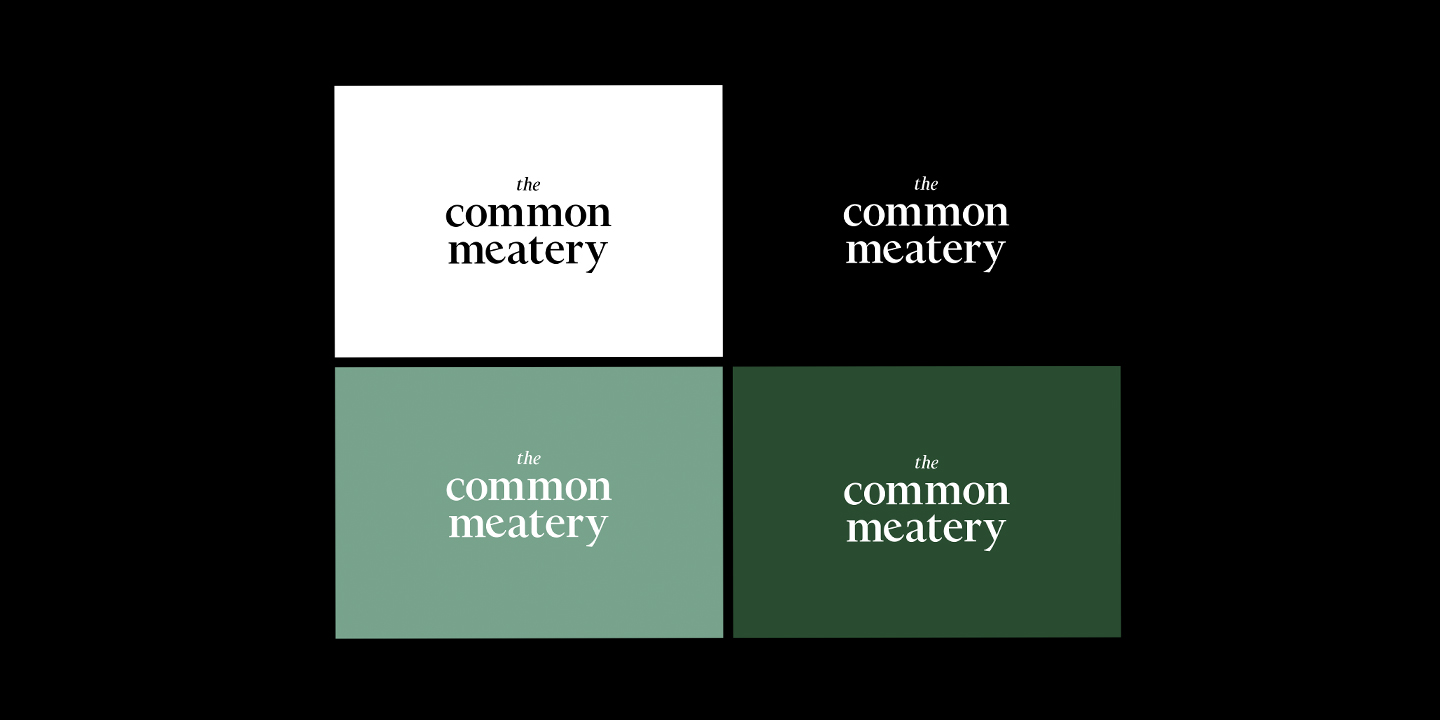 Which piece in your portfolio are you most proud of and why?
I actually have two pieces that I am stoked with how they turned out which is my most recent project Powered By and my 2nd year final project The Common Meatery. Both these projects were dreamt up by myself as we were able to pick any project we wanted for our final year assignments and I am stoked how the brand, type treatment, illustrations, colours all came together well in both projects and definitely wish they were real!


How do your interests outside of design inform the work in your portfolio?

My most recent project Powered By was definitely influenced by my recent interest in Powerlifting. Being a new gym-goer who wanted to get into sports supplements to aid my training, it felt overwhelming trying to pick a trusted product that didn't feel solely targeted towards males with its bold masculine design but at the same time wanted something not a supplement targeted towards women with a hot pink label. I felt like there was a strong gap in the market which then led me to dream up Powered By.
What does your dream job look like?
My dream job would be working in a graphic design studio working on many different projects! I interned at Designwell Studio in my final year and I can definitely back myself up knowing that working in a design studio would definitely be my dream job. Whether it's staying in Hamilton to moving to the big city, I would love to work on different projects and clients is a great way to push my creativity and constantly be learning.
How can people get in touch and see more of your work?
https://kirankuruvilla.myportfolio.com
@kiran_design on instagram