Hot New Things — Alex Haskell, Wintec
Welcome to Hot New Things 2019 – an opportunity to profile a selection of the top design graduates coming out of our tertiary institutions. This week, we speak with Alex Haskell from Wintec.
---
Alex Haskell
Bachelor of Media Arts (Graphic Design major)
Wintec
---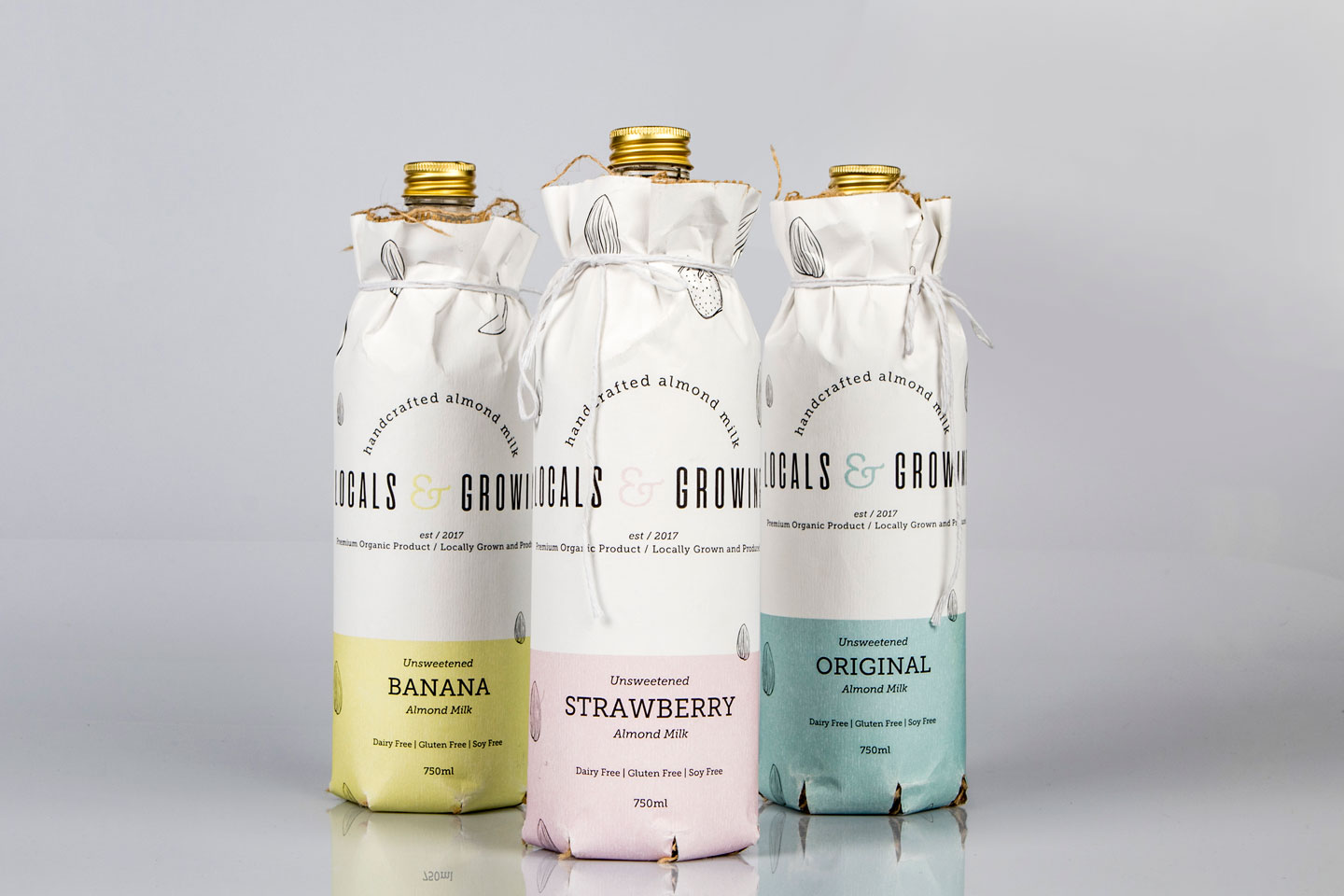 You completed your full time studies at the end of 2018. Can you tell us what your final year's project was about and what you focussed on?
During my final year I worked on a range of different projects. Two of my favourite were creating identities for a luxury almond milk company and a donut shop. I focussed on making sure that  the design reflected the brands story and values well.
How has what you've recently been working on influenced your design process, and what momentum does it bring to your practice?
I think by exploring materials and ensuring that they work well with the brand and project it meant I had to do a lot of research and ensure I understood my clients values and needs to achieve the best possible outcome. I think that by understanding the importance of research and setting a clear direction for your self it allows for you to be a cleaver designer and save time, which is important as in the "real world" each jobs have time restraints and by going over that time you or the company you work for end up losing out.
What were some of your most exciting discoveries?
Probably playing with different materials and finding out which ones best suit and represent my projects well. I love including texture to add to the experience of the design and influence the consumer whether that's packaging materials or the stock used for business cards.
And also some of the challenges along the way?
I'm quite a perfectionist so if I think there is a way something can be better I will try to do it. Whether that means refining or starting over I think anything worth doing is worth doing good so this sometimes meant a lot of late nights. Haha


What did you love doing most?
I loved the variety of projects we were given, it gave us a good taste of what path we wanted to go down weather it was web design and code, app design, publication, or identity.
I also loved working with real clients. In our brand identity class we got given a brief from a client and had to pitch our ideas and concepts. I think that talking about your concepts in person allows for the client to see your passion and they get a better understanding of why you did things and where your ideas stemmed from.
Where do you go to find inspiration (websites, resources, designers, etc)?
I follow a lot of design agency Instagrams' so often check them out and save posts, I think it's a fast way to get inspired instead of Pinterest. We were always told to try and stay away from Pinterest due to anybody being able to upload things.  I will also check out websites like, Designspiration, SiteInspiration and Behance or I'll go to a book store and browse at the design of them. I usually take photos when I'm in the book store also so I have an album saved on my phone that I can look back at.
Why did you choose to study at your design school, and what do you feel you can take away now that you've completed your course?
I was really lucky I knew a few design agency owners so was able to talk to them about what they recommended and Wintec came up the most so I went and checked it out. The fact that it was mostly hands on was also the most appealing to me as that is how I learn.
I mostly learnt to never take things personally. As a designer just because someone doesn't like your idea/work it doesn't always mean it's bad design, it just means it's not quite hitting their idea of the brief or their personal preferences are different. I had great tutors who were really invested in us and what we struggled with so also took away a refined set of technical skills that were polished enough and ready for the work force.
Where to next for you? What does 2019 hold?
I currently work full time at a social media marketing company called LeadSocial as a graphic designer with a groovy little intimate team. Which is pretty lucky as what design loving millennial wouldn't want to design for Instagram accounts every day?
I also enjoy doing freelance jobs for local companies around Hamilton, but moving forward I will gradually be working on my personal brand and refining my own brand identity with the hope of taking on new side projects.
---