Fresh from the Field — Zesti identity and packaging by Dow Goodfolk
This week's Fresh from the Field features Dow Goodfolk's work for Tasman Bay Food Group.
---
If you have new or recent work that you would like to share in Fresh from the Field email Lana for details.


Location, location, location. So important, right? That's why we wanted to centre the story of these boutique baked treats on where they were made. Zesti's new dream spot on pack is, of course, inspired by its home, sunny Nelson. We went on to frame their little local goodies with the sweetest pictograms of some of the region's landmarks – like Split Apple Rock and the Boulder Bank Lighthouse – and a taste of the outdoor lifestyle there. All together, a recipe for irresistible sweetness guaranteed to hold its value in the hot, hot kitchen of gourmet goodies.
Studio: Dow GoodFolk
Creative Director: Donna McCort
Designer: Leonie Whyte
Client: Tasman Bay Food Group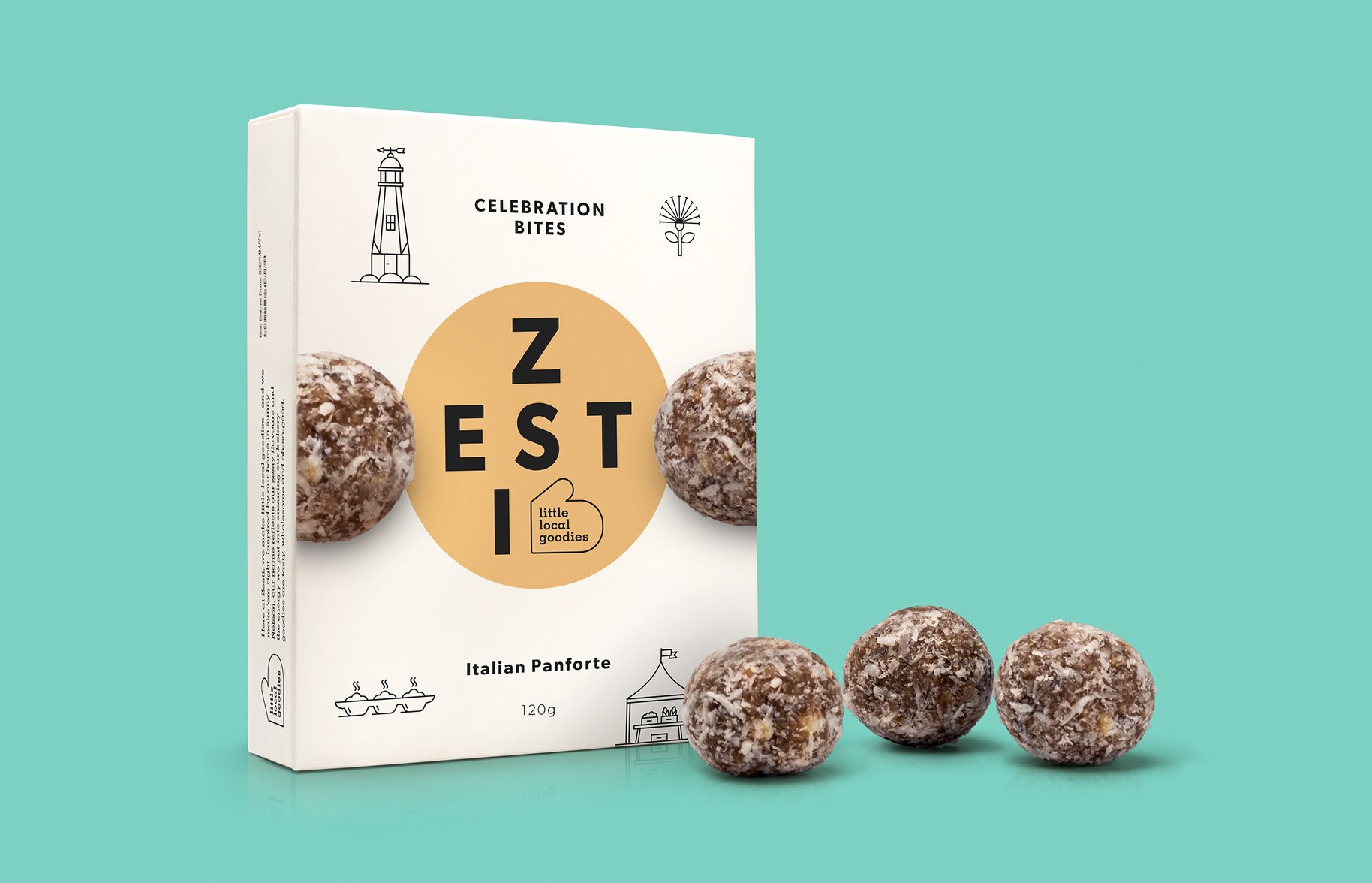 Dow Goodfolk are DA Friends Plus. Thanks for showing your love  – you help keep DA going and growing.
You can become a DA Friend too and get $10 off every event and $100 off every workshop ticket.