Aotearoa NZ Photographers . . . Geoffery Matautia, southsides
In our 'Aotearoa Photographers' series we sit down with NZ based photographers to learn more about their photographic practice and how their photography career got started.
This week we chat with photographer, Geoffery Matautia who shares a little behind his creative journey and crafting imagery that reflects his surroundings and the people in his community.
This article is sponsored by MyChillyBin.
---
Tell us a little about your background – what path/key moments or people led you to becoming a photographer, and to doing what you're doing today?
Talofa lava my name is Geoffery Matautia, I was born in Samoa (Sinamoga and A'ai o Niue) and moved over to Aotearoa in 1999 when I was four. I guess my journey to where I'm at now, being a 27 year old creative living in Manurewa, South Auckland has been a challenging but overall funny experience. I say funny because I've kinda winged and so far everything has worked itself out 🤣
I'd say my interest in the internet and technology had a lot to do with my pathway into photography. I spent a lot of time on the internet from when I was 12 years old – downloading illegal music from limewire to burn CD's for my friends and family to spending hours on random wrestling forums talking to strangers online. From the internet I was introduced to the world of graphic design and naturally wanting to make everything that would go into a single project or assessment at uni, taking my own photos was a key part of that. I found myself then just photographing my friends for fun or offering to shoot things for small businesses more so as a hobby and now it's turned into something I can get paid to do.
How would you describe your photographic approach?
I think my photographic approach is centred around authentic connections and being able to tell stories based on mine and others experiences. A lot of my practice is a reflection of the subject and their stories and so it's not always about capturing a perfect image but one that is authentic and genuine.
What pieces of equipment or tools in your photo tool kit can you not live without?
A reflector!
Looking back to your earlier career, how did you start landing your first commercial gigs and what have you learned since then?
I haven't worked on a lot of commercial gigs but I'd say that I started getting a lot more work other than doing personal projects after I was consistently posting my work on instagram. Following that though, after doing a range of photography jobs I've learnt to be picky and more self-aware about what and who I give my creativity to, especially if work is coming from bigger entities or organisations.
Authentic, genuine, real are some of the words that come to mind when describing your work. When it comes to photographing people, can you share a little about how you create and capture this connection?
For me, I reckon the first part to achieving that is actually just being transparent about what your intentions are with whatever you're working on, especially when I'm working on personal projects and it involves engaging with community. A lot of the time I share the process of my work online, and most of the time my audience are already clued in on what they're getting themselves into. It also helps that my portfolio (instagram) not only reflects me, but them.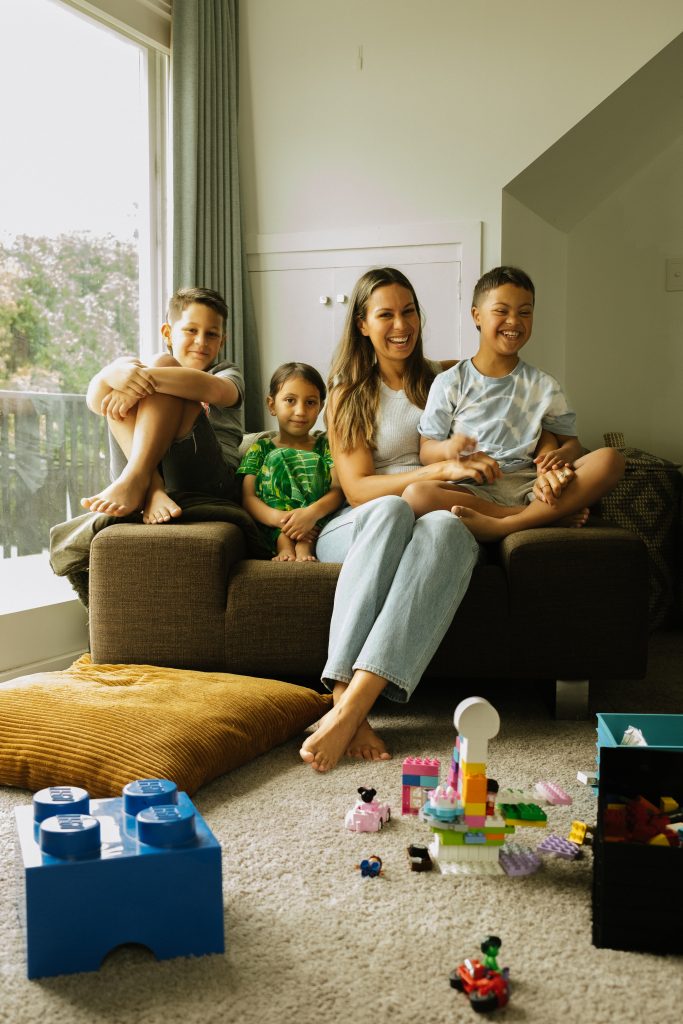 What goes into a commercial shoot? Could you give us a bit of an insight into your process when it comes to shooting for a commercial brief?
When working with clients who are tied to organisations I've found that they're really open to collaboration and what I have to say. I'm grateful that I've built a presence online where people immediately know the scope of the work of I do and the feeling it gives off, which makes it super easy to then be able to collaborate with clients who are already on the same page.
How do you see your photography practice developing, what are your main aspirations for the next couple of years?
I'm just keen to make even more work that reflects my surroundings and the people in my community. There are so many stories to tell but I'd love to be able to showcase that work overseas. It's one thing being able to show work in Aotearoa but thinking about sharing these stories internationally is always exciting to think about. I'm also keen to see the different ways I can continue to help increase youth participation in the arts, especially for those who lack the resources to do so.
How can people get in touch or see more of your work?
Instagram definitely – @southsides you'll just have to ignore my random stories but otherwise i'm trying to add to my online portfolio at southsides.studio