Spring Conversations 2022 – Design for Everybody
Design For Everybody will invite 3 local creatives, (or creative adjacent individuals) to engage in an authentic discussion and Q&A about inclusion in the creative industry;
This year's Design Assembly Spring panel event will take place in Tāmaki Makaurau (Auckland), Ōtautahi (Christchurch), and Te Whanganui-a-Tara (Wellington) and we're delighted to invite you to join us for an evening of community, connection, and learning.
Tickets to these events are Free for all DA Friends and $34.50 for the rest of the public.
See the full list of speakers below.
Locations and Dates
Featured Speakers
Te Whanganui-a-Tara
Raymond Tiong — Xero
Ray is a designer-turned-researcher based in Tāmaki Makaurau (Auckland). After experimenting with graphic design, art history, and innovation strategy, he discovered his calling in UX research – where he uses evidence, logic, and intuition to influence digital product experiences. When he's not giving unsolicited work advice as the de facto career counsellor for his friends, he's maintaining his creative edge by curating the perfect set of memes and GIFs for every occasion.
Q Walker — Paperkite
Q Walker (they/them) is the Experience Lead at PaperKite, a digital product / tech agency based in Wellington. Q passionately specialises in UX research and strategy, and has never quite let go of their graphic design roots – which is a good thing, because they also lead a cross-disciplinary team of researchers, designers, and marketers. Q is also a musician, actor, public speaker, horror movie aficionado, tightwire walker, and avid gardener, and has been described as a walking exclamation point.
Tamsin Ewing — Department of Internal Affairs
Tamsin is a Content Designer with a passion for web accessibility at Te Tari Taiwhenua, the Department of Internal Affairs, where she works in the Digital Public Service branch. She has over 10 years' experience delivering digital projects in the public sector. Her mahi is informed by principles in design thinking methodology, design facilitation, service design, UX research, and digital accessibility. Tamsin is committed to improving the experience of web content for disabled people, and delivering clear, useful online information and services that are accessible to all.
Kelsey Thomson — Optimal Workshop
Kia ora! Ko Kelsey ahau. I'm a researcher, people person and connector of ideas. By day I'm the Head of Research at Optimal Workshop, and by night you can find me with a good book, playing video games, or wandering around forests admiring the beauty that is Aotearoa.
Ash Prier — Wrestler

Ash Prier leads creative direction across the diverse range of global and local clients and projects at Wellington agency, Wrestler. Ash's multidisciplinary approach leverages her art direction background with a strong strategic mind, to create narratives and meaningful experiences that connect humans with brands, and help to challenge perspectives, empower audiences and create fans. With a drive to incorporate social and environmental responsibility into her work, Ash loves now being in a position to bring her international experience in design and direction to contribute to and collaborate with the community in Pōneke with the impact of creativity.
Ōtautahi
Johnson Mckay — Ira
Johnson is the Kaiwhakahaere Matua of Ira, a strategic and creative agency that specialises in helping Aotearoa thrive through authentic, creative work that inspires and connects us all to this whenua and to each other. He works with government, business and diverse communities to design creative solutions for a thriving Aotearoa. Johnson is passionate advocate for inclusive practises that bring together all New Zealanders to design an authentic Aotearoa together, where everyone has a voice and te reo Māori and Māori cultural perspectives enrich us all.
Matt Kito — McCarthy
Matt joined McCarthy in Ōtautahi, Christchurch as Creative Director in 2018 following stints at Strategy Creative and Studio South in Tāmaki Makaurau, Auckland.
Sarai Mckay — Ira
The best from the East and West, Sarai descends from a line of chiefs through Ngāti Porou, Ngāti Rongomaiwahine, Taranaki and Tainui. Sarai brings her experience in strategy, communications, cultural advisory and Iwi engagement to the Ira team where she is a Pou Rautaki — Cultural Strategist. She is passionate about Māori social, spiritual and economic development and loves the opportunities she has to make an impact on the future climate of Tangata Whenua, Tangata Tiriti relationships.
Kelly Lovelock — Plato Creative
Kelly Lovelock is an award winning, multi-skilled creative with over 18 years' experience. Initially a professional surfer from Raglan, Lovelock moved into advertising after his creative talents were noticed by one of his sponsors – surf brand Volcom. From there Lovelock's advertising career took off as his work was noticed and he worked his way through some of the top agencies in Australia and New Zealand, including Publicis Mojo (Sydney) and FCB (Auckland) earning numerous accolades along the way. For the last four years Lovelock has been working as a creative consultant for a raft of NZ owned companies while working out of Wanaka and embracing life in the mountain town. Kelly has recently taken up the position of Executive Creative Director at Plato Creative to significantly boost their creative fire-power and take their integrated thinking to another level.
Tāmaki Makaurau
Red Nicholson – Curative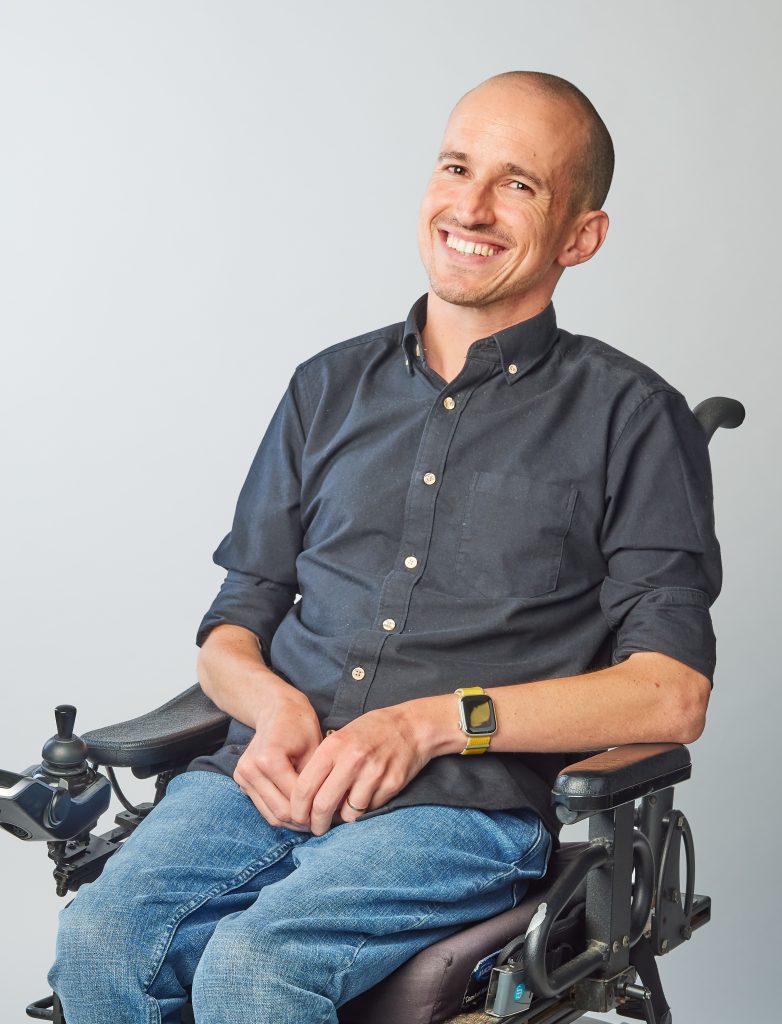 Red is a proud disabled person, a father of three young boys, and a long-suffering Warriors fan. He started his career in the education sector, working across a range of teaching and leadership roles. These experiences helped develop a persistent curiosity and a passion for social justice. He now works as Innovation Director at Curative, a boutique creative agency inspiring positive social change. Red believes strongly in the vision of an equitable and diverse Aotearoa, where all people are valued and supported to live extraordinary lives. As both a media consumer and producer, Red is a firm believer in the power of stories to combat stereotypes and shift societal assumptions about what people are capable of.
Adeline Salkeld – Rush
Adeline is the Design Director at RUSH where she drives a culture of design excellence, applying her pragmatism and empathy to help further the company's purpose of designing and building technology to better serve humankind. Her 20+ year career as a digital experience specialist draws from a foundation in graphic design coupled with a fascination for how technology can impact and influence human behaviour. This impressive skillset has contributed to the success of many clients including Z Energy, Auckland Transport, ASB, and Maori Television. Adeline is an advocate for inclusivity, diversity and female leadership which she champions and celebrates within her industry.
Jason Biggs
Jason helps workplaces and their people hum through coaching, workshops and self-sustaining tools that help you short circuit the process and DIY. His method helps to identify and play to yours, your teams' and your organisation's strengths, have better, regular and more impactful coaching conversations, and focus on the important stuff. Jason has worked in the corporate sector for over 20 years, marketing brands like NESCAFE, KLEENEX and HUGGIES. He thrives helping people understand why they do what they do and to leverage this to get what they want. He's a commercial guy at heart so that means delivering good business outcomes. In the last five years he's coached hundreds of people either as individuals or teams and worked with organisations such as Spark, Nestle, Freightways, New Zealand Blood Service, Chapman Tripp, Downer, Fonterra, Kiwicare, The Tile Depot.
Daphne Haurua
Daphne is an inspiring designer based in Tamaki Makaurau, Aotearoa who works alongside businesses, organisations and a diverse range of communities to design creative and meaningful solutions that whakapiki te mana o te kaupapa. As a practising designer, Daphne focuses on how we can weave together Māori and Pacifica ways of thinking and inclusive practices within contemporary settings. Her design skills include branding, visual communications, publications, corporate design, documentary and videography.