DA Conversations Podcast with Stephen McCarthy
Kia ora and welcome to Design Assembly Conversations. In this series we talk to Aotearoa NZ designers, hear their stories and celebrate their work.
Stephen is founder and co creative Director of McCarthy Design based in Ōtautahi Christchurch. He's been designing for over 25 years, worked in small and large studios, made 5 albums in band Pine touring Internationally and has a passion for design for social impact having helped shape wellbeing response work after the Quakes in Christchurch and Covid wellbeing response on a national scale. Personal Projects have seen him raise over $200k for charity with design based solutions, campaigns and tactile objects in response to pandemics, terrorist attacks and natural disasters
Up Next...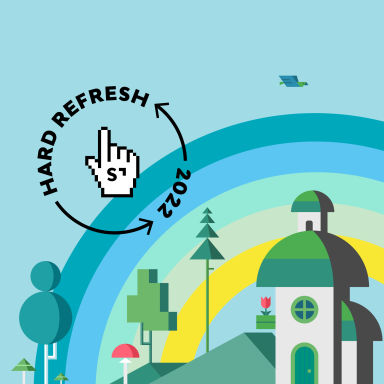 Next Week: Hard Refresh 2022, a free virtual conference with Live Talks and Masterclasses
Our friends over at Streamtime will be running Hard Refresh, a free virtual conference on 28 June. During the event Streamtime will talk to top creative experts around the world through their live speaker sessions along with host masterclasses on a range of topics including Onboarding Large Teams, Managing Agile Products, and more.  See the…
More from 'DA Friends'...
Capability building: Content and UX workshops by Springload
This week we sat down with our friends over at Springload to learn a little more about their upcoming workshops and trainings in Content and UX. Whether you're a career changer who's new to content design or UX or perhaps looking to top up your exisiting skills, Springload have a range of workshops planned throughout…