From The Edges – Megan Mackay, Victoria University
We spoke to Megan Mackay from Victoria University about her journey defining who she was as a designer, her Masters in Design Thinking, keeping a growth mindset and working with the World Design Organisation.
Our practice as designers can be seen to be explored, pushed and perhaps become something entirely new where it exists at the edges of our practice in the world of academia. Free from the constraints of commercial outcomes and clients, designers explore and challenge existing paradigms.

---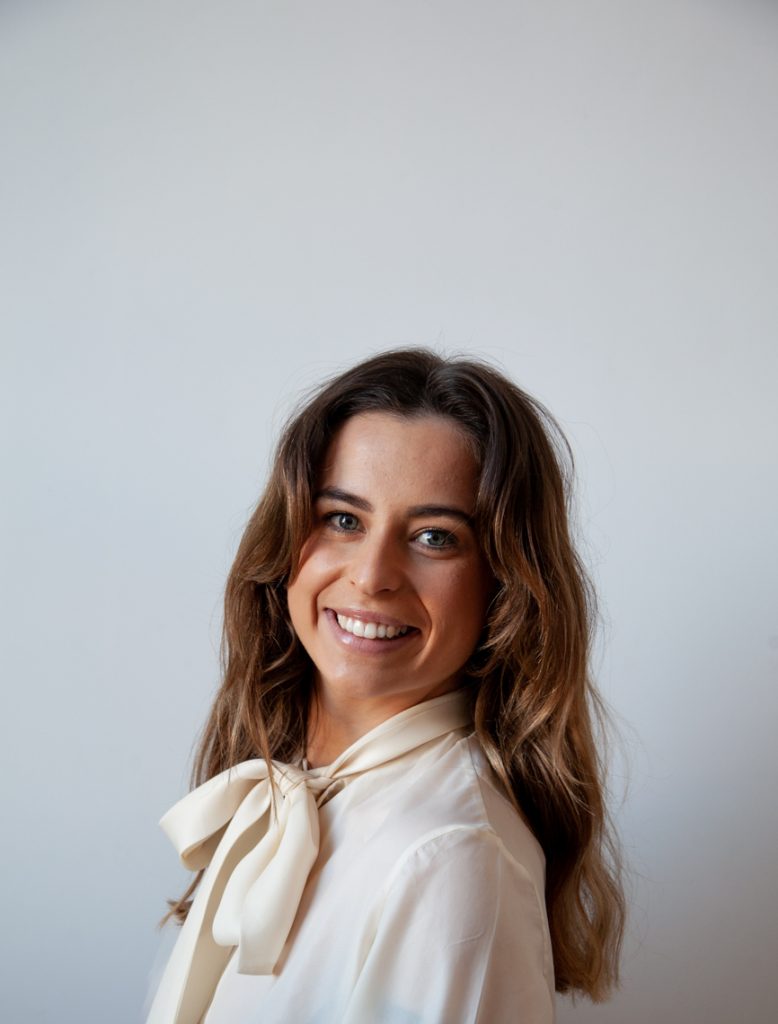 Can you tell us a bit about your background and how you got to this point?
I have been passionate about making, designing and creating for as long as I can remember, but it wasn't until I went to Victoria University where I truly saw the real impacts and benefits that design could have on social innovation. The Design for Social Innovation (DSI) program set off a spark in me to understand how I can use design to strategize and help solve complex issues here in Aotearoa and globally. I learnt how to co-design, draw on human-centered design methodologies and to critically consider the wider implications of design in different sectors. DSI opened up a whole new world of design for me, a world of people and society centered design and collaboration – all things that I love!
What drew you to majoring in Design for Social Innovation? Why did you choose Victoria in particular?
Wellington's strong creative scene and culture was super appealing to me, but I knew Victoria University was right for me as soon as I walked into the Architecture and Design School atrium, just off bustling Cuba street. Being surrounded with like-minded people, supportive lecturers and being so close to Wellingtons best coffee spots was a win! Design for Social Innovation encourages you to undertake a minor in other disciplines, so this also gave me an opportunity to experience Victoria's School of Business too. There has been so many opportunities to work with the Wellington community while I have studied, which really enriched the experience and gave me real-world perspectives and clients. I was drawn to the variety of different fields I could end up in, and I enjoyed working with people that have diverse skills and backgrounds.


How did you decide to do a Masters in Design? Was there a particular driving force or reason behind the decision?
I grew passionate about digging deeper into design thinking, a well-known methodology in my final year, after attending a design thinking workshop and being involved with a number of projects in the not for profit sector in Wellington. I had some unanswered questions about how design thinking is used among different fields of work particularly comparing its use in design practice and design education compared to its over use and formulaic structure within the corporate space. I set out to find how it's used, mis-used and viewed and I needed to answer these to clarify my own pathway in design. My supervisor Nan O'Sullivan, current head of school, was really encouraging and guided me to navigate through the complexity of the topic. I wanted to define who I was as a designer and continuing my education further felt like the right move. I suppose I got the design bug!
How did you get to work with the  World Design organisation as a part of the young designers circle?
The opportunity was sent out to apply and I knew the young designers group was not represented by anyone in New Zealand, which I felt was a bit of a shame as New Zealand designers have so much to offer the rest of the world. I also wanted to experience what it would be like working in a global team, and hear what designers from around the globe were working on.


What's it been like working with the World Design Organization so far? What United Nations Sustainable Development Goals are you working on?
My group was focusing on diversity in design, particularly women in design. There are major inequalities in areas like pay, opportunities, education, gender norms, childcare. We wanted to compare and contrast our similarities and differences from our data from across the many countries we represent. Unfortunately, it really highlights the struggles that women in design are facing, but this research is a step in the right direction to raise awareness and speak out about it. The time zone differences were difficult for me, as my team often meet 2am NZ time – yikes!
Your postgraduate study aims to "recalibrate the understandings and requirements of design thinking to better align it with the human and planet centric approaches to design that the discipline now demands." – can you tell us a bit more about this? How have you been trying to achieve this?
My postgraduate thesis which I recently completed in August this year discusses in depth where design thinking emerged in the 1960's and its trajectory until now. I undertook interviews from various design thinking users, educators, professionals to get their views. My results highlighted the gap between education and industry but identified the major opportunity that indigenous knowledge could bring to design thinking in New Zealand. Along with my research thesis, I designed two outputs to engage professionals, designers and educators into the design thinking discussion. A 'Not Just For Designers' card deck that highlights, tools, methods and terminology, and an educational online platform and timeline called 'Teleology of Design Thinking'. Achieving this is ongoing and I plan to continue learning in this space.


We're inspired by the efforts you're going to in order to create social innovation, do you have any nuggets of wisdom or actionable insights for the typical designer?
Thank you! I would say, always consider your positionality and values when designing to ensure that you're the right person for the job. Try to remain critical and open-minded to new ways of thinking and doing, keeping a growth mindset. Take the time to build relationships and trust within your projects and understand the responsibility you have as a designer, as we hold power that can be influential to people's lives – something to understand and take seriously when designing with, not for people.
We heard you did a course with Parsons Design School, what was the best part about it?
I was a guest and participant for an 8 week period in a managing complex teams course with Parsons Design School, thanks to Nan O'Sullivan's contacts. It was extremely valuable during my research and taught me how to deal with complexities within a team, and more time zone differences, of course! The opportunity to attend an online class in New York provided me insight into engaging with globally dispersed teams with a common goal. We used a number of collaborative online tools and negotiated how and when work could be done. It was inspirational meeting the other students in the class – as many of them were involved in design initiatives and start-ups in New York that were mostly within the social innovation realm.


What's next for you?
I dove straight in to tutor our brand new 300 Level Co-Design ll course at Victoria and I've been fortunate to work alongside Nan O'Sullivan as a research assistant, working on two abroad conferences that discuss the benefits that indigenous knowledge can bring to design and design thinking, which is a really great start for the next steps of my research. I'm excited to be starting a new human-centered design role in a government organisation next month, where I intend on putting all of my learnings into play.
A massive thank you to my academic supervisor Nan O'Sullivan, my parents David and Maree, and sister Jessie for supporting me throughout my education.
Where can people get in touch with you or see more of your work?
You can email me at megan.mackay@mail.com or connect with me on linked in https://www.linkedin.com/in/megan-mackay-2915721b3/