Meet our friends… Bryce Groves
We love the opportunity to get to know our DA friends better, so we're happy to get the chance to speak with Bryce Groves who recently returned to NZ from the UK. Bryce is an eclectic, experienced creative with a head for ideas, a knack for film and photography, and an eye for the practicalities of production. We spoke with him about how wanderlust shaped his journey, how the design scenes differ in the northern and southern hemisphere, his ambitions, and desire to do social good, his intuition, creative methodology, fostering innovation and having the bravery to say NO!
Friends want their friends to succeed. Help Design Assembly keep going & growing, by becoming a DA Friend today. Your friendship will allow us to better support you with a bonus of discounts on all DA event and workshop tickets. Sign up here.


What led you toward design?
In a word, luck. I didn't take art at school, and there was nothing like the range of subjects to awaken the inner designer as there are these days. So I had my sights set on being an airforce pilot. But when that didn't happen, I stumbled into a job with a signwriting company generating adhesive vinyl lettering, which awakened a passion for typography and layout that I never knew was there.
Can you describe the creative path you took to get where you're at now?
A mix of serendipity and wanderlust!
After a few years in signage, I picked up my flatmate's prospectus from Media Design School, and randomly flipped open to the Diploma in Creative Advertising. This really ignited something with study and a huge career change that became a real pivot point in life. I swear I felt my brain changing shape that year, learning how ideas work beyond the visual media, and then a job as art director at M&C Saatchi Auckland opened up my world and my ambitions. Later, I moved to London with stars in my eyes (and a head full of classic Kiwi naivety).
Since then it's been a rich and memorable mix of agency jobs, freelancing, collaborations, documentary filmmaking, and working with incredible people. After some lean times freelancing, I took a full time role at a global network agency in London, where I discovered just how useful the problem-solving skills of lean times can be even in the (supposedly) most well-equipped creative departments. But the big-corporate vibe was already wearing thin on me when Covid-19 hit, and I was in a lucky position to scoot back to New Zealand but keep working remotely for the UK role. After most of 2020 back here, I've really put down my roots again and feel I've done my dash with the UK (certainly from a Covid and Brexit viewpoint too there is little incentive to return now) and am looking forward to a fresh kiwi life canvas in 2021.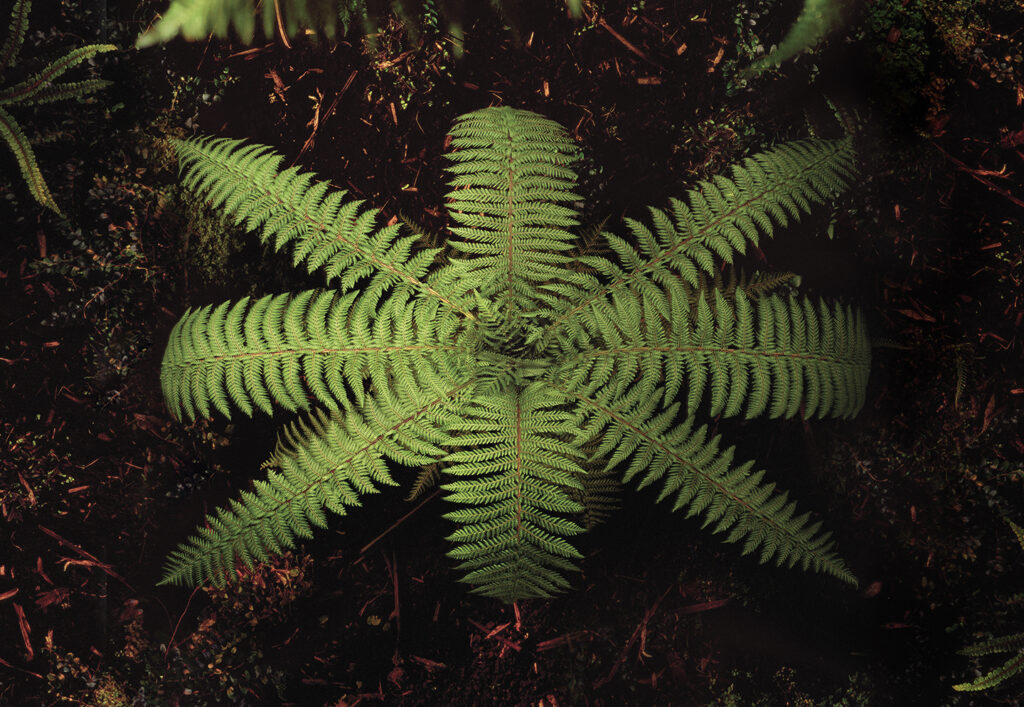 What is the biggest risk you have taken in your career so far?
While I was back in New Zealand in 2016 I was offered a creative directorship of the Auckland healthcare agency Essence. I've never considered myself a 'leader'. So it felt like a risk in that sense, putting trust in myself and a position where the buck stopped with me. But I learned a lot, and my drive to create great work by building great teams paid off. Part two of that risk was a year later, when I had to juggle the CD role and a new relationship, versus going back to England to avoid losing my hard-won UK residency (getting close to having been away too long). I chose the latter, and while I had some incredible professional growth and adventures in London, I'll always wonder about my decision.

How does your work differ now compared to when you were based in The UK?
I'm still working remotely for my UK role until the end of the year, and have struggled to fit in any local projects, although I'm loving that having daytimes more less free provides opportunities to connect and reconnect with creative friends old and new (cue a Design Assembly membership!)
Being on the ground in NZ did give me the chance to contribute in a much more hands-on way with my Green Party volunteering; creating and promoting new merchandise and content for the campaign. Mahi I could never have achieved if I was still doing it remotely from England as in previous years.
How does the creative scene differ between the two countries?
This time last year, I would have talked about the silo mentality. Kiwi creatives are I think pretty multi-purpose with a range of skills, and appreciated for them by other kiwis, but in the UK you're usually seen as one thing or the other, both by recruiters and management. I ruffled some feathers when I first started my Syneos job by shooting some behind the scenes footage, and being told I needed to decide if I was in the creative department or the video department.
But in 2020, the difference between the countries is that in the UK, every brief pretty much starts with the assumption that it will be produced under severe restrictions on shooting or doing anything beyond what can be done at home or with lots of expensive protocols and plastic sheeting, and that audiences are pretty much only going to experience the work through their laptops or phones.
For nimble self-employed creatives it's an incredibly tough time and the UK government has thrown sole traders under the metaphorical bus when it comes to financial support. A film director friend has reinvented himself as a portrait photographer, because it's the sort of work that can be accomplished with social distancing. Not to mention any sort of experiential, event or conference briefs are effectively extinct until further notice.
And so you are working in both countries at the moment – how are you finding working with your UK collaborators remotely?
The time differences have meant an odd pseudo-night-shift sort of lifestyle. With many of my UK colleagues juggling lockdowns and restrictions with their kids trapped at home (not to mention deadlines and workloads that have only gotten more demanding despite the circumstances), that has limited even the chance to bounce ideas over video conferencing, so it's been quite a lonely version of being an art director. I'm a very social sort of creative and really miss the ability to work collaboratively and share energy.
However it's been interesting to be directly connected to the industry over there in this era and see how they've adapted, persevered and solved problems against the odds. I still keep peddling the idea to UK clients of shooting in New Zealand with myself on the ground as a trusted contact, but that sort of out of the box thinking is hard to embrace for a global corporate, it seems.
What are you working on right now?
Excitingly, finalising submissions for entering the #FertilityAwks campaign to multiple overseas award shows. It's a really nuanced social issue, and the sort of work that an awards judge, without understanding the context and the perspective of the target audience, might overlook. So crafting a case study video that conveys the breadth and purpose of the campaign, while being true to the quirky energy of the work has been a rewarding challenge. Decide for yourself here…

I've also been tasked with ideas on how the campaign can grow next year, with the ability to shoot new material pretty much nil – remixes, podcasts, animations – there's always a solution.
What project (personal or professional) are you most proud of? Why?
That's a tricky one. It's like asking a parent which is their favourite child! But a definite favourite is the 'Bun in the Oven' iOS game from a few years ago.
This was part of the 'Cake A Difference' integrated fundraising campaign I'd developed for UK premature baby charity Bliss. Pretty much a zero-budget project, I had to figure how to hyper-simplify what makes a cake succeed or fail, turn that into a game algorithm, design the interfaces, and art direct it all into something fun and engaging, all while pushing for the best work but not burning the pro-bono relationship with the developers and animators. It's my only experience of developing a game and only one of a handful of times I've had the chance to create an app, so it was gratifying to see it come out so well and become so popular.


What is the most challenging project you've ever worked on and what did you learn from it?
A couple of years ago I took a one-day freelance gig developing a storyboard and narrative for a documentary-style corporate film, and at the end of the day, the agency wanted me to then fly to Switzerland for a week and direct the shoot!
"I'm not a director" I protested. Yet I decided to take the challenge, and it ended up a really great week where I (pleasantly) surprised myself.
The flipside (and this is where the challenges come in) was the second phase back in the UK. A needy editor and a company director who went AWOL meant I had to pick up duties on directing the narrative, and let the VFX aspect slide too far and for too long, leading to a really disappointing result that left a sour taste in everyone's mouth.
So on this project I learned to trust my instincts and my own value, but also to communicate properly and not try to do everything myself (see below on the value of Saying No).
I also learned that when a client says "cinematic" they are more likely to be thinking of faux lens flares and slow motion, not character-driven storytelling and narrative arcs.
When you're given a brief, where do you start?
I always try and imagine myself as the target market; both emotionally and rationally – almost like an actor. What are their day-to-day fears and aspirations? What matters to them the most or the least? Why should I (they) care? One of my favourite quotes I've gathered along the way that I mutter to myself is "If you're selling boats, create a yearning for the ocean."
Unexpected routes lead to new territory! How do you mix things up and foster innovation in your work?
Following the example of late and legendary art director Paul Arden, I embrace a "scrapbook" mentality (albeit mostly digital than piles of stuff) and whenever possible I will try to come up with ideas while/by wandering galleries and museums, or websites like thisiscolossal.com for fresh and unexpected tangents. I'm a big fan of going sideways from the brief – you briefed in a poster, but have you considered this could be a podcast? You briefed in a podcast, have you considered it might also work as a T-shirt range?
What's something you wish you'd known about design (or freelancing) before you learned it the hard way?
To never be afraid to say no.
For example, with the Switzerland project mentioned above, by not saying no to directing the shoot, I learned what I could be capable of. But the film also bombed in the end because of a cascade of not saying no. Not saying no to the agency's recommended VFX artist when I was a bit 'meh' about his reel. Not saying no to managing the edit, meaning I had no time to properly direct the VFX artist. Not saying no to the VFX artist's work in progress and platitudes, until it was too late.
What are your goals for 2021?
I'm at a bit of a crossroads. I have a "standing goal" of seeking to work for brands, organisations and agencies that do good in the world and are powered by purpose, ethics and sustainability, and I will continue to pursue that. But with few obligations or debts, 2021 presents an interesting space and opportunity. So I'm going to take a short rest from the relentless onwards-and-upwards nature of a creative career to see the country anew, and dive into some personal projects, such as the editing of an observational documentary I shot with the Green Party co-leaders this year. After that, whether I end up in a freelancing or a permanent niche, I will be aiming for it to be one that's full of face to face collaborative spirit. After all, that's one of the reasons I'm here, and not there.
Where can people connect and see more of your work?

@beeveesqueegee (Instagram and Twitter)