Fresh From The Field — No Ugly Skin by Culture & Theory
This Fresh from the Field features Culture & Theory's latest work for No Ugly Skin. True to the brand ethos and in keeping with the distinct language of other products in the NU range the outcome is "real beauty without the bullshit."
If you have new or recent work that you would like to share in Fresh from the Field email  nicole@designassembly.org.nz  for details.
The Brief:
No Ugly's launch of a market-first collagen-rich skin tonic saw us initiating a project that spanned brand, strategy, design and packaging. Drawing on No Ugly's manifesto, the first task was to set out our stall on what would set the brand apart in the collagen and beauty space: real beauty without the bullshit. And while research into the category told us that ingredient potency and quality is key, we also had an opportunity to leverage No Ugly's bold visual language and clear, uncomplicated packaging, adapted to play credibly in the functional beauty space. The result – a powerful, evocative new category play for a brand that's making waves.
The Response:
No Ugly's impassioned character and ethos allowed us to set up a clear point of view around what beauty is, and what it means for No Ugly. The world of beauty is beleaguered by complexity, complicated regimes and insta fake. No Ugly Skin is NZ's first RTD collagen drink puts two fingers up to fake, delivering straight up efficacy, and real, glowing skin. It's goodness from the inside, making gorgeous skin possible and life less complicated through a simple 1-a-day regime.
The Team:
Culture & Theory
https://cultureandtheory.co.nz/
https://www.instagram.com/culture.and.theory/
https://www.linkedin.com/company/culture-and-theory
Up Next...
Field Guide 2020: Jef Wong
This Field Guide podcast sits within a series of commissioned essays, interviews, podcasts and artworks to be published over 16 weeks on designassembly.org.nz and culminate in a downloadable PDF publication which will be distributed nationally.  We are incredibly grateful to Creative New Zealand who funded this 2020 Field Guide, which actively investigates, celebrates, nurtures and challenges…
More from 'Fresh from the field'...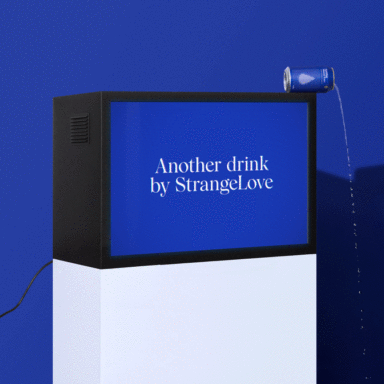 Fresh From The Field — StrangeLove Waters by Marx
Ordinarily, when the DA team writes introductions for Fresh from the Field we write as an organisation – but in this instance, I am showing up in the first person to introduce a new project from Marx design that I personally, am really excited about. As some context, in the 1980s my mum worked in…