Meet our Friends… White Rabbit
Design Assembly has become the home of New Zealand visual design – providing a collaborative digital and physical platform for kiwi visual designers to learn, keep up-to-date and be inspired. We couldn't do that without the support of our Friends. This series profiles some of the studios and individuals who have shown their love and support for DA. Today we spoke to Simon Ellery to learn more about our friends White Rabbit


What led you to pursue a career in the design industry?
An appreciation for design and creativity was there from a very young age. Where most kids would look at a box of cereal and just get excited about the sugary frosted goodness inside, I'd be equally fascinated by the packaging design. I took a keen interest in things like the logo design for TV Shows too. I found it interesting to see how the right title treatment could provide an overriding look and feel for the TV show. I think the turning point perhaps was in high school. I was in detention for being distracted during maths or was it for being distracting…who's to say? At one point the teacher taking the detention left, so I took the opportunity to do the same. I didn't go home though. Just to the art room to continue to work on my Graphic Design Artboards. So, it's safe to say that trigonometry wasn't going to feature strongly in my career path.


Can you tell us about the milestones of your design career and what lead you to founding White Rabbit? 
Years back I was doing a bit of freelancing as a side hustle and I loved the creative freedom it provided. I carried on with this for a while and didn't really know how or if I could even make it into a full-time hustle. All I knew was that I didn't mind working on a brochure design or some business cards after finishing a full day at my 9-5. The freelance work kept coming and I was also absolutely hating my regular day job. It got so bad that the other staff members and I went through the entire A-Z of how we could get time off. When you're fantasising about the office building being swallowed up by a sinkhole or purposely injuring yourself, you know it's bad. Seriously bad. This had a big upside though. It pushed me to work on my own stuff even harder and pursue that with everything I had. I knew I had to take the leap at some point. I was lucky enough to land a huge website design project which meant I could leave the 9-5. I had to quickly assemble a team of web developers and designers to assist me. It was risky, but, thankfully the work has continued to flow ever since.




Where are you based and what shape does the White Rabbit team take?
Our burrow is based in central Auckland but we continue to work with clients from every corner of NZ. We're a small close-knit team, made up of the most exceptional graphic designers and web developers in all of New Zealand. I'm not biased at all.
What makes White Rabbit different to other design studios?
The general feedback we've had from clients is that they feel we take the time to ask the right questions and listen carefully to the goals of their business. We discovered early on that understanding what drives our clients' customers is key. This, in turn, fuels our entire design process and ensures the final solution will make an impact with the intended target audience.
Instead of immediately launching into all the graphic design services we can provide a company with, we instead like to take a more personable approach and determine what their expectations are. It's impossible to exceed a client's expectations if you don't know what they are in the first place.


How would you describe your studio's creative process? 
It is fuelled by coffee, I can tell you that. While it varies a bit depending on the project, it's generally broken into 5 stages.
Stage 1
We take the time to learn all about our clients' business, their competition and their target audience. We aim to gain an in-depth understanding of any challenges the company is facing and how we can solve these. Finally, based on our clients' goals, a creative brief is established. This acts as our 'Bible' throughout the design process.
Stage 2
We begin to generate our ideas and concepts. If it's a website design then site maps, user journeys and wireframes are created. If we're working on a logo design, even despite all the Apple products we have, we still start with a pen and piece of paper and begin to sketch ideas out. We like to bounce ideas off each other and generally get a lot of in-house feedback before presenting concepts to a client.
Stage 3
This is where we put our ideas into action. Our graphic designers get to work bringing brands to life. If it's a website, our developers transform wireframes into fully functioning sites. The design concepts are then presented to our client.
Stage 4
If multiple concepts have been presented, this is where the client selects their preferred direction. This stage is all about refinement. We will work with them to make any tweaks to create the final design solution.
Stage 5
Delivery. This may mean going live with a website, final designs being supplied to the client or printing any artwork created.


How does the studio celebrate its successes and deal with failure? 
Wine. Wine.
How are White Rabbit staff encouraged to develop new skills and grow their potential?
Developing skills and growing potential is always encouraged. We conduct quarterly reviews with team members concerning the business and their personal goals. This may include improving their design craft, evaluating previous projects or how the business can provide further support to staff. Online training seems to work for our full-time staff who all lead busy lives. Udemy and Skillshare have proved to be invaluable resources for any up-skilling needed in a specific area. Design conferences are also a great way for staff to learn new skills and stay on top of industry trends. We'll be looking forward to heading to some more once Aunty Cindy says it's safe to do so.




Are there any recent projects that the studio is particularly proud of? 
We've recently finished the design for an exciting new app called Servace. It will allow users to order food and drink at restaurants directly from the app without waiting in line. Together with the Servace team, we created a beautiful, contemporary design system. The app is currently in testing and we can't wait for it to launch.
It was a real treat to create an infographic style poster design for Netflix's Fuller House TV series. To capture the essence of the show, we produced vibrant custom illustrations inspired by its catchphrases. I was lucky enough to see a live taping of it in LA. Even more surreal though, was seeing audience members wearing t-shirts with our designs on them!
One of the advantages of owning a design agency is having the resources on hand to help those out around you when you can. Last year, I lost my best friend in a tragic plane accident. It's been an unimaginably challenging time for all of those affected by the loss. This year, we worked with his brother to create the branding for his new business. To work on such a personal level has been incredibly rewarding. We are honoured to have helped him with his new beginning.


What is the most difficult or challenging project you have undertaken and what lessons did you draw from it?
One of our biggest was undertaking a full re-brand and website re-build for Harbour Hospice. Three separate hospices were merging to become one organisation. A challenging aspect of this was taking into account many peoples suggestions from different departments throughout the existing three organisations. Along with this, there were also large amounts of data and content to have complied and it needed to be streamlined into a cohesive brand that fulfilled a lot of different objectives. Organising this into an easy to navigate site was really important. A lot of the people visiting their website are under distress, so having information easily accessible was key.


Speaking of Challenges, 2020 has thrown us some curveballs. How has your studio adapted? 
Yes, 2020 sounded like such a futuristic year. Who would've thought we would all be quarantined for a couple of months? We are fortunate enough to be in an industry that can quite easily adapt. As long as we have decent internet, we can essentially work from anywhere. Zoom has also been fantastic for communicating between staff and clients. We are also regularly checking in with our staff to ensure we can support them the best we can. For White Rabbit, the main challenge right now, and for the immediate future, is that many of our target clients are going to be on incredibly tight budgets. To combat this, we are providing flexible payment options to ease their financial strain.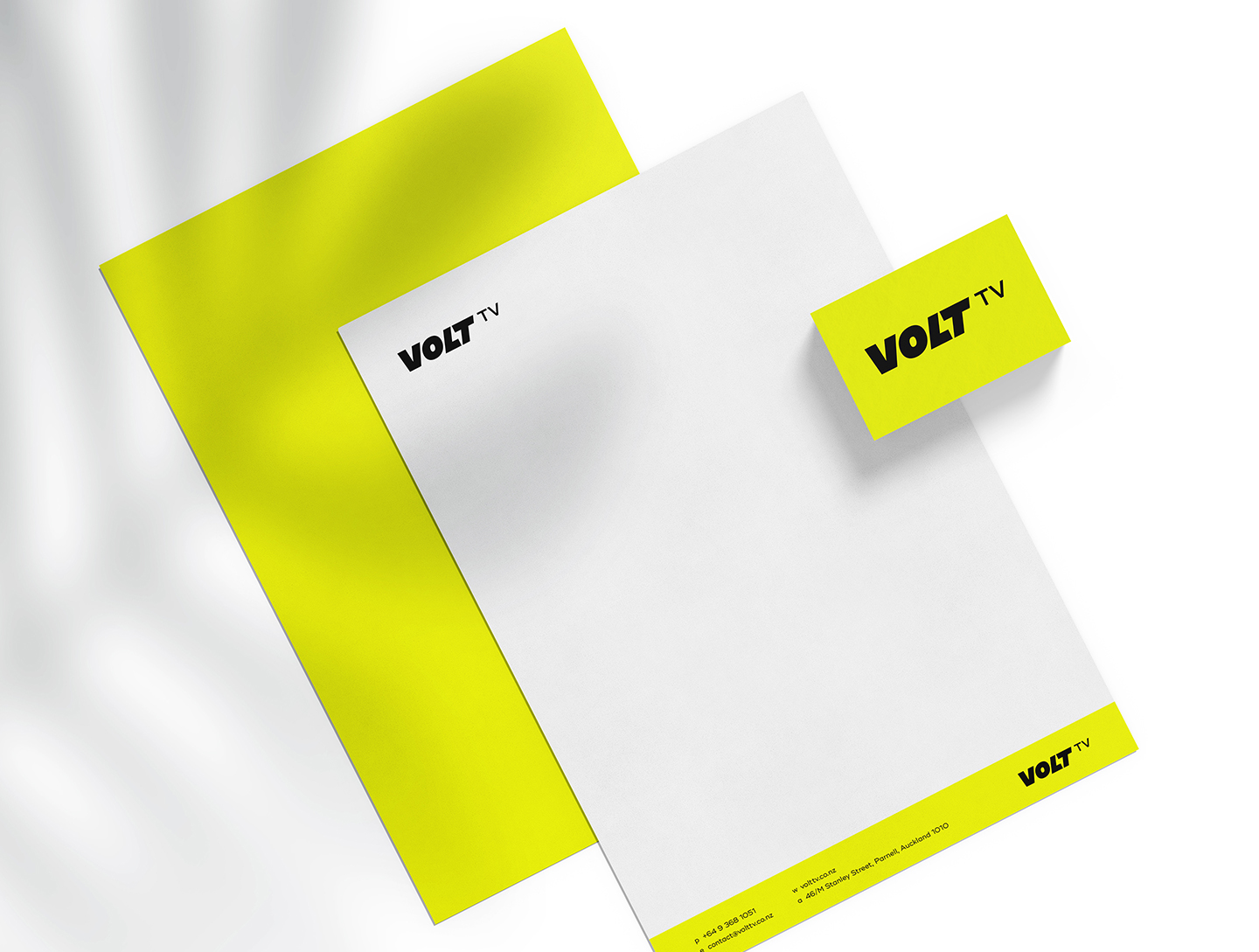 What areas of your work or are you hoping to explore further? And finally, where to next for your studio?
We are seeing an increased demand for environmentally friendly options when it comes to printing and packaging design. Even when it comes to smaller items such as business cards. Recyclable or compostable alternatives are progressively being enquired about. We're passionate about providing greener options too, so this is really encouraging to see. We're looking to expand on this. Our goal is to ensure we have paper stocks with the most superior environmental credentials available.
We have found a common struggle for start-up businesses is that they aren't familiar with all the design tools necessary for initial growth. As a result of this, businesses may lack a budget and have multiple companies separately developing their logo design, website and printed materials. Consequentially, what is created is a brand that has no consistency. Recognising this, we've recently launched our start-up business design packages to provide cost-effective and simple design solutions to help small NZ businesses and sole traders. We're certainly looking to explore these more and further assist the launch of business ideas that have been dreamt up by Kiwis during the lockdown.
In terms of where to next? Well, complete world domination of course, haha! But, in all seriousness, we aim for a future where we are providing our services to many more Kiwi businesses. We also hope to grow White Rabbit's reputation. Specifically, to be known for being integral to developing a company's image and for boosting sales, especially in a time like this. Expanding our wee empire further is definitely one of our goals. Realising these amid the worst recession since the Great Depression will certainly be a challenge. Better hop to it!