Fresh From The Field — Zoe & Morgan by Coda Design Studio
This week's Fresh From The Field features the brand and recent collateral design for Zoe & Morgan by Coda Design Studio.
If you have new or recent work that you would like to share in Fresh from the Field email Louise for details
---

Designer Sarah Callesen has been working on the brand with siblings Zoe, Morgan and Ruth for more than 10 years.
Sarah: The brand design is largely a collaboration with Zoe Williams (co-owner and jewellery designer) who is based here in Auckland, I've been friends with her and her siblings Morgan (Bali) and Ruth (London) for a long time and we've collectively developed the brand together over the years. Often Zoe will come to me with an idea then I'll expand on that, we have a similar aesthetic so its always a fun process, we inspire one another – I work for myself so when I'm working with Zoe, who is so design savvy, its like being in a studio team again.
The logo
The logo was inspired by Art Deco frame designs, which Zoe often references in her jewellery design. The wordmark is a simplified version of one Morgan had a master engraver design many years ago. It took a lot of crafting to get the balance just right on this version, it's been great to see it endure, especially with so many sans serif caps wordmarks used by fashion brands now (which I'm also guilty of contributing too!).
In process
For next season's look book I worked with Morgan on Art Direction, even though he lives in Bali I sent a moodboard for the campaign photography, based on his ideas for the shoot over there. Once the photography was in I laid out the book, adding illustration and hand drawn type. Illustration was something we used a lot in the brands infancy (10 years ago), so it was fun to pull out early work we produced then, the brand has grown up as we've all grown.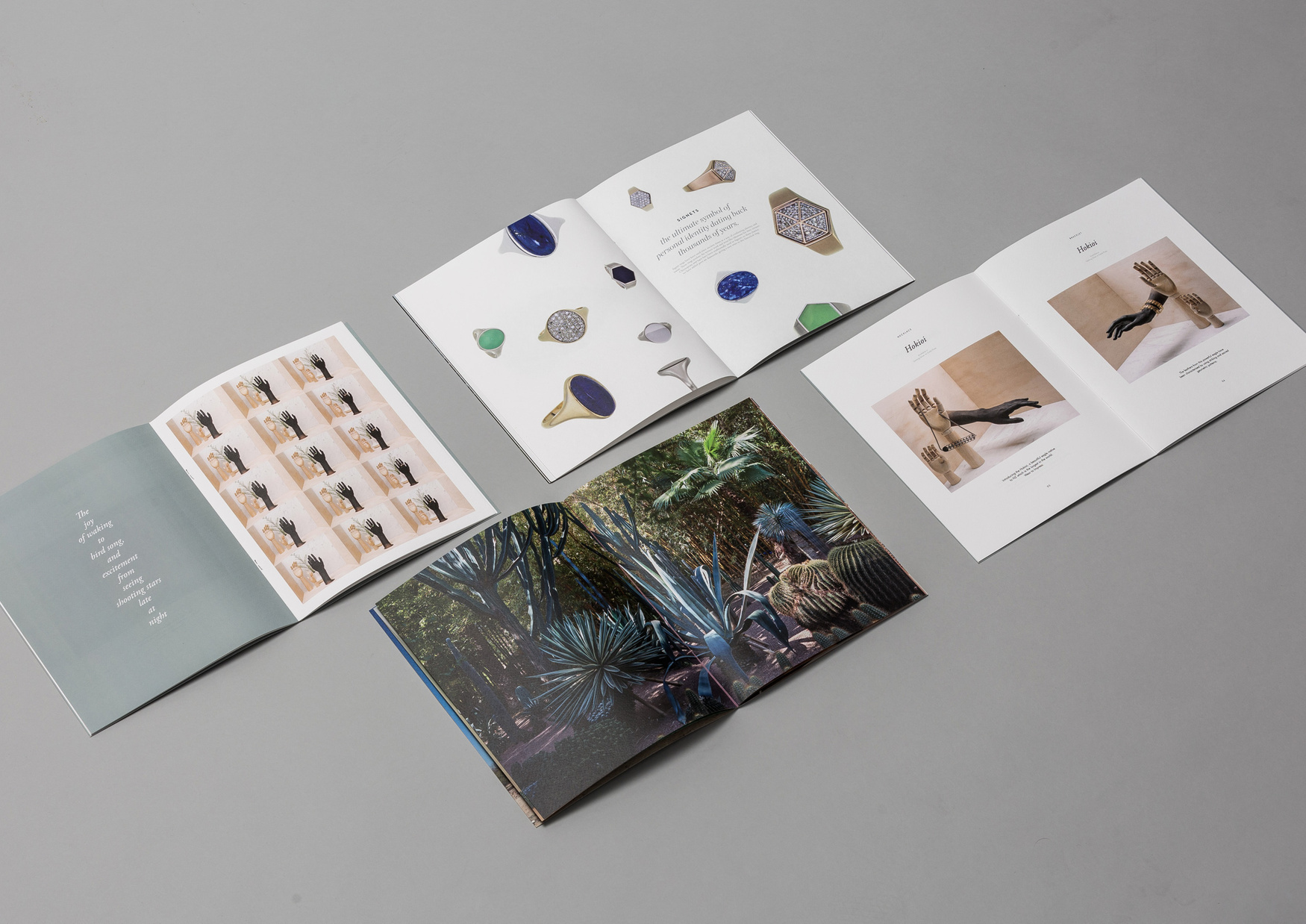 Designer: Sarah Callesen
Design Studio: www.codadesignstudio.co.nz
Client: Zoe & Morgan