Hot New Things — Elsie Murray, Wintec
Welcome to Hot New Things 2018 – an opportunity to profile a selection of the top design graduates coming out of our tertiary institutions. This week, we speak with Elsie Murray from Wintec.
---
Elsie Murray
Bachelor of Media Arts (Graphic Design major)
Wintec
---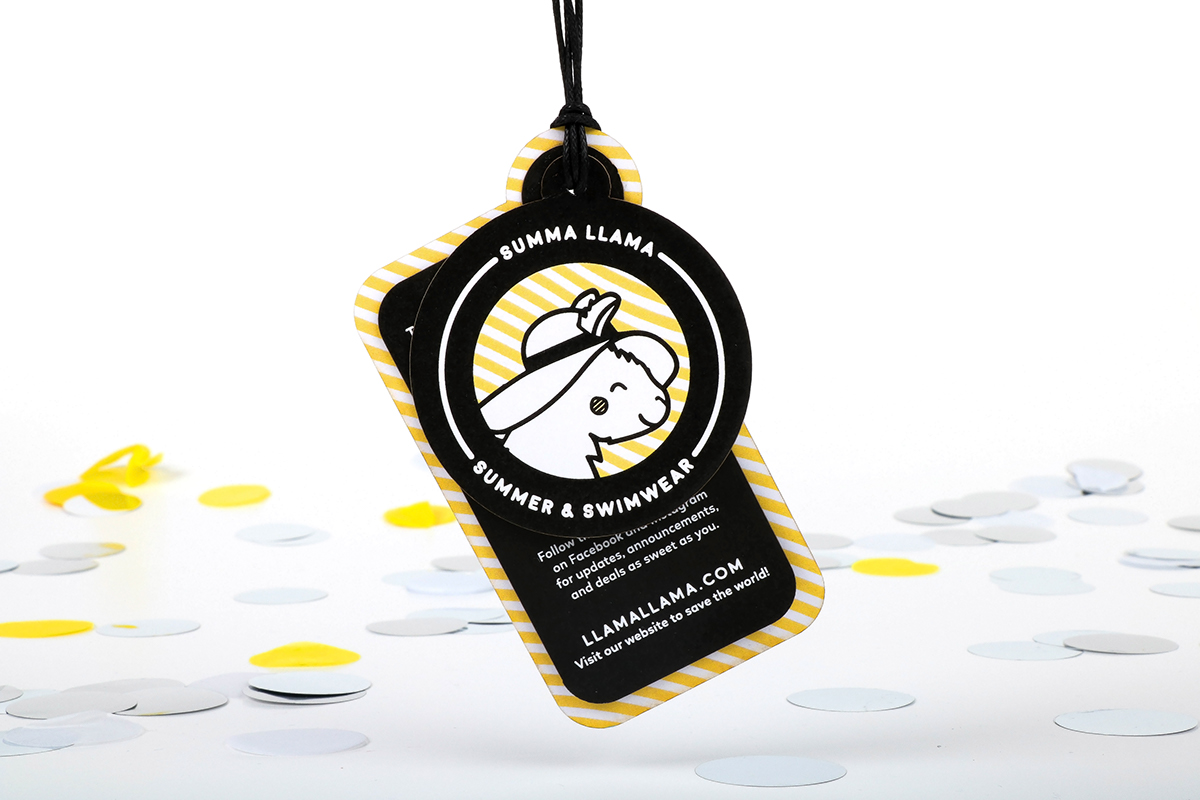 You completed your full time studies at the end of 2017. Can you tell us what your final year's project was about and what you focussed on?
My final year of study was full on as I worked on several projects ranging from web design to packaging. My favourite project and the one I dedicated a big chunk of the year to was a branding project for an ethical children's clothing brand called LlamaLlama.
How has what you've recently been working on influenced your design process, and what momentum does it bring to your practice?
The ethical side to the LlamaLlama clothing brand meant I really had to do my research on existing ethical practices and similar brands to ensure I wasn't taking any shortcuts when it came to the design. From the reusable shopping bags to the collectable token clothing tags and the biodegradable business cards, I thought deeply about every output to ensure it followed eco-friendly and ethical practices that the brand suggested. This project helped me to realise the importance of proper research on the field or brand you are designing for. Challenge yourself to not just settle for a good design; but a clever one too.
What were some of your most exciting discoveries?
Throughout my years of study I have enjoyed designing for different target audiences and have found a particular attraction to playful projects and enthusiastic clients. I really enjoyed the LlamaLlama project for this reason! Designing a playful but sophisticated brand for parents and their children was a challenging but really fun task!
And also some of the challenges along the way?
Refining, finalising, re-designing. Along the way I learnt that all ideas can be developed and improved upon. Your initial ideas (no matter how good) always have room for improvement. I found it really helpful constantly getting critique from my tutors and peers as it helped me to challenge myself and not take the easy way out. My design process includes a lot of refining little aspects of the design until it reaches my level of perfection. I strive to never submit a project that I am not completely proud of.
What did you love doing most?
Wintec gave me the opportunity to work with programs and different outputs that I hadn't used before. This technology helped me to push my projects further in terms of how I could produce the final outcome of my designs. I loved experimenting with the laser cutting machine we had access to, and explored how I could use it to better my designs in terms of layering materials etc.
Where do you go to find inspiration (websites, resources, designers, etc)?
My tutors always told me off for using Pinterest as my default search for quick bursts of inspiration. Pinterest is good to initially get your creative gears turning but I think it is important to look outside of this shortcut-research route and look at websites such as Siteinspire, Best Awards, Behance or even the portfolio from a prestigious design agency. Look for inspiration in unrelated areas; an artists painting or sculpture could inspire your web design, somebody poster could inspire your packaging. You're more likely to design something completely original if you're not looking for inspiration where everyone else is. If you get stuck with your design have a refresh and keep looking at inspiration, it's a pat on the back from the creative community to encourage you to keep going!
Why did you choose to study at your design school, and what do you feel you can take away now that you've completed your course?
I chose to study design at Wintec as I heard it was a practical, hands-on course which I really valued. I also heard some great success stories from previous graduates that inspired and excited me to study at Wintec and hopefully achieve the same greatness. After completing my studies at Wintec I can see the process of how my creative side has developed into a passion for creativity. The technical skills I learned and the knowledge that my tutors passed on really make me feel like I am qualified to set out and greatly achieve anything I set my mind to.
Where to next for you? What does 2018 hold?
Currently I am living in Hamilton and enjoying getting creative in the kitchen at Duck Island Icecream; baking sweet treats and helping put smiles on faces. I take small freelance design jobs on the side and am excited to see where my design will take me next. I can see myself working as the in-house graphic designer for a fun and energetic brand or working alongside other creative individuals in a small creative studio. Wherever 2018 may take me I am excited to continue doing what I love doing, surrounded and supported by encouraging individuals who keep me striving for excellence in everything I set out to achieve.
www.behance.net/elsiemurray | elsiemdesign@gmail.com