Graphic Design & Photography: Ester Siraky
Design Assembly recently got the opportunity to chat with photographer Ester Siraky to find out more about her photography practice and how it all got started.
This article is proudly brought to you by mychillybin.

---

Can you tell our readers a little bit about who you are and what you do.
Originally from Sweden and I am a Fine Art Photographer based in Auckland. My husband Marco and I came to New Zealand in 2006 with two backpacks, and as soon as I stepped off the plane I knew we had found home and have felt that way ever since.
Our first decision to make was where in Aotearoa we wanted to settle. We decided Auckland. Our country is so beautiful, but as we were both from the TV industry, it made sense to try to get a job in a larger city. Our initial job hunt was a challenge, we went from place to place hoping someone would be interested in hiring a couple of friendly Europeans. 12 years later we are still here, running our own companies. My husband's is a creative content production agency called Content Boutique, and I have my photography business, Ester Siraky Photography.
Making a new home in New Zealand has involved extending our family, firstly with our dog Mason, who we fell in love with at the SPCA 10 years ago, and in 2012 our beautiful son Noah was born.
How did you initially get started in the industry?
I graduated from Stockholm TV Production in 2002 with a major in Documentary and Camera. My first job was as a Camera Assistant for several amazing camera operators at the SWR TV channel in Stuttgart, Germany. Those five years were very important to learn skills such lighting, framing and composition. It was a full-on period, involving lots of travel, but I learned so much from that time and about the media industry.
After moving to New Zealand I worked on a variety of projects. With my love of photography very close to my heart, it was a natural progression from the busy TV industry and the moving pictures to the more creatively designed fine art photography and I have never looked back.
I think the point of difference in my style of photography comes from my love for documentary and my work background in TV – not just capturing nice photos, but to follow stories as well.
Where are you based? 
I live on the beautiful Hibiscus Coast and that is where my studio is, but my work field is all over Auckland as well as New Zealand.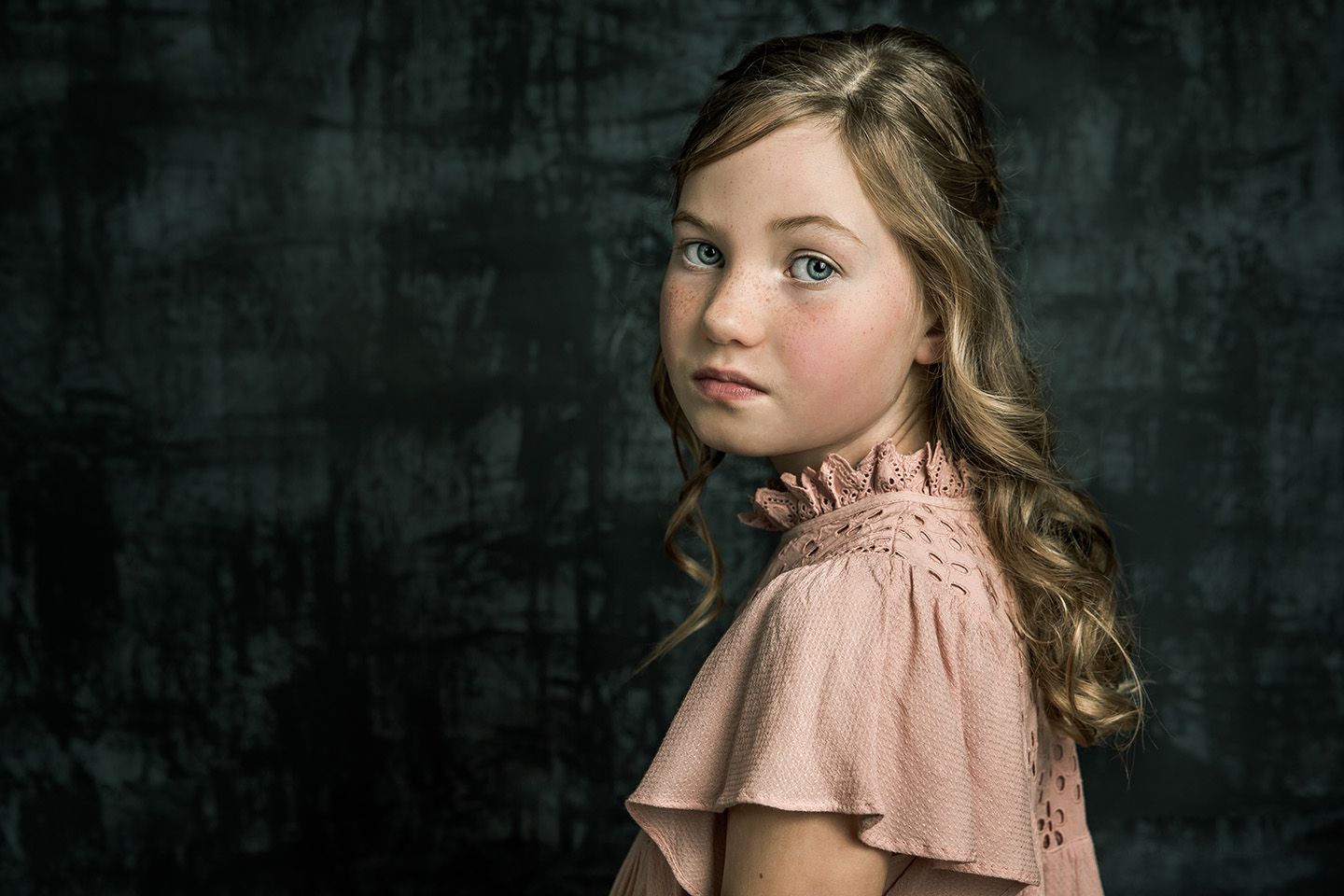 What are some of the best bits, and also some of the challenges about what you do?
There are so many things which are the best bits for me. I absolutely love to capture a person or a moment; it's the creative side I'm passion about. For example, a family portrait session on their favourite beach they love and cherish, or headshots for a business owner proud of their work or product. There are so many elements that bring a photo to life; feelings, nature, the people, animals, location; they all combine to make the perfect story. There is such a joy I feel when my clients see their photos for the first time and that is why I have started to try to be there with them when they view their images instead of online.
The challenges would probably be the management side of my business. I am a very creative woman and would just like to get on with creating, instead of branding, pricing and accounting, but this is what I have decided to get better at this year.
What project, personal or professional, are you most proud of and why?
There are so many projects I'm proud of, but I think overall what makes me most proud is my journey so far in life. That we came with two backpacks and worked so hard to build up our lives in a new country and language, and to still be here after 12 years with a family, house, two companies and friends. I'm also very proud that I listened to my heart and made the leap of faith to change from TV to still photographer.
Do you have any insider tips for budding photographers out there?
One of the most important things, I always try to remind myself in whatever I do, is not to give up when it feels like you are climbing up a mountain; always remember why you started photography or your company in the first place; stick to your style, because this is what made you who you are today. Your style becomes your brand. Sometimes I wonder why I chose this occupation, because it is such a competitive industry, but I love my profession so much that I no longer see it as a job. Pure passion, that's what it is.
Where do you go to find inspiration?
I find my inspiration everywhere I go and look – in people, nature, movies, fashion, and other photographers and artists. Sometimes my brain feels so full of ideas and I can't keep up. I need to start writing them down so I don't forget them, especially the ideas you get before you fall asleep and think you will remember when you wake up…
What's next for you? 
The New Year is rolling on well with various exciting portrait shoots, company shoots and so forth.
I'm currently working hard to get started selling prints of some of my work on my website, which is very exciting for me. They are photographs taken during my travels, as well as some local ones.
A dream of mine is to just travel around photographing this beautiful country, the people, the landscape, everything NZ has to offer. Plus, I wouldn't hesitate to do projects overseas. We'll see what happens. I feel very positive for 2018.
---
www.estersiraky.co.nz | @estersirakyphotographer | Ester Siraky – Photographer