Smells Like Fresh Print — NotYetKnown Business Cards
Brought to you by B&F Papers, the Smells Like Fresh Print series celebrates the beauty and tactile qualities of recently created, selected print projects. This week we share and celebrate NotYetKnown's new range of business cards:
Project Title: NotYetKnown Business Cards
Studio / Design team: NotYetKnown
Client: NotYetKnown        
Printer: Soar Print | www.soarprint.co.nz
Production methods: Dry Toner — Xerox Versant / Digital Print + Clear Foil
Quantity produced: 300
Paper stocks: 380gsm Curious Matter, Goya White
No. of colours: One (black)

---
See more from B&F Papers here. 
Up Next...
Graphic Design & Photography: Thomas Seear-Budd
Design Assembly recently got the opportunity to chat with landscape photographer Thomas Seear-Budd to find out more about his work and his passions. This article is proudly brought to you by mychillybin. Hi Thomas, can you tell our readers a little bit about who you are and what you do. My name is Thomas Seear-Budd.…
More from 'Fresh from the field'...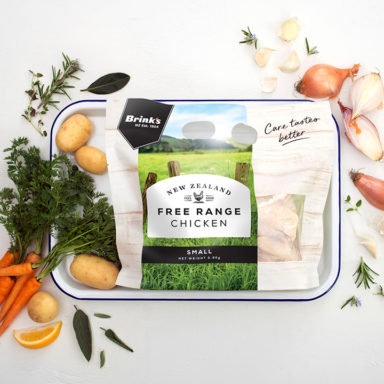 Fresh from the field — Brink's by Curious
This week's Fresh from the Field features new work by Curious for Brink's free-range chicken products. If you've got new or recent work that you'd like to share in our weekly Fresh from the Field series email Zoë for details. Guilt free design Curious was commissioned by Brink's to revitalise their Free Range chicken packaging portfolio of products.…