Graphic Design & Photography: Michelle Weir
Design Assembly recently got the opportunity to chat with architectural/lifestyle photographer Michelle Weir to find out more about her work, her passions, and her studio, 
Studio: Weir.
This article is proudly brought to you by mychillybin.
---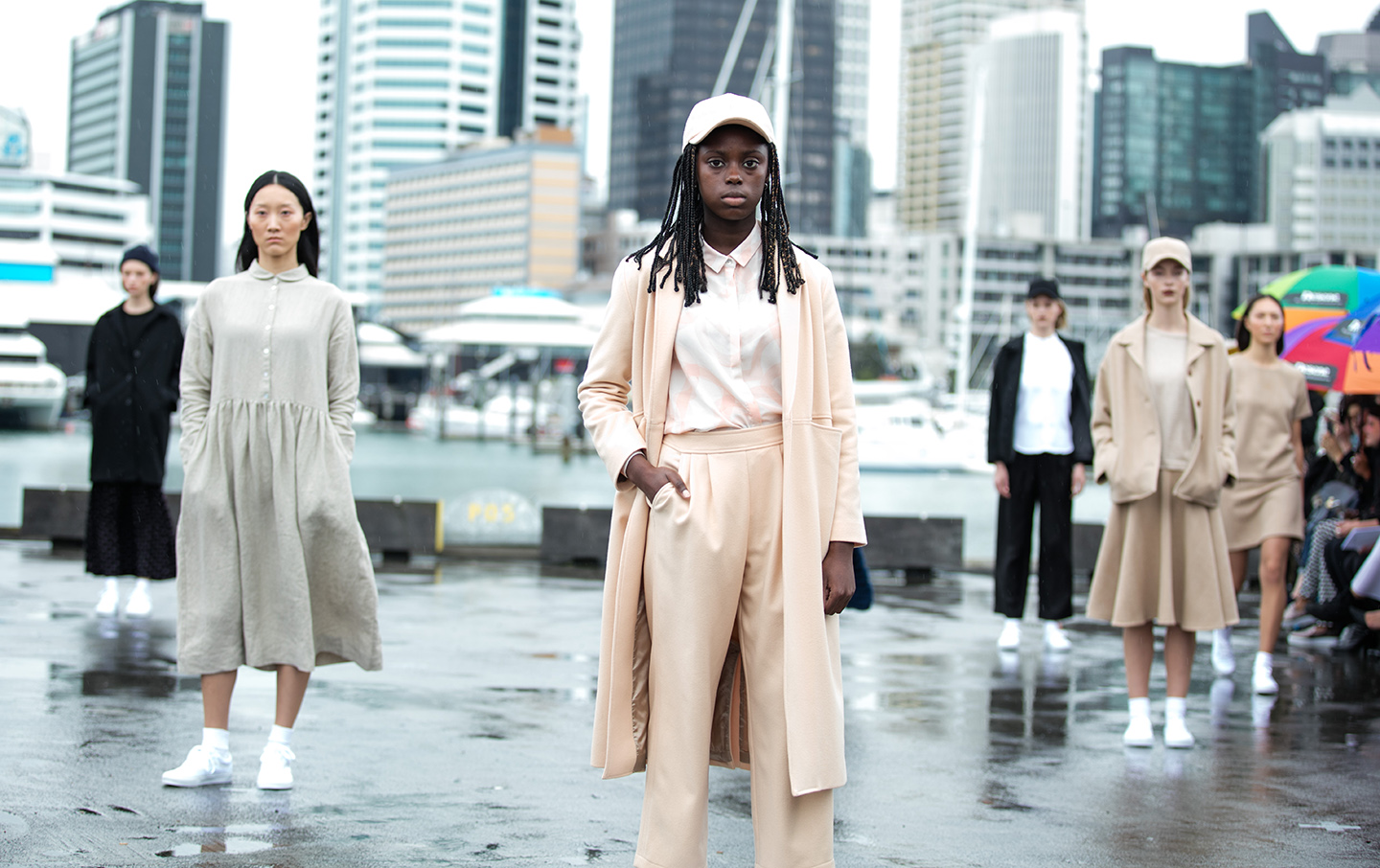 NZ Fashion Week 2015, Twenty-Seven Names © Michelle Weir
Hi Michelle, can you tell our readers a little bit about who you are and what you do.
I'm a freelance architectural and lifestyle photographer, based in Auckland, with a background in interior design. I shoot architectural and lifestyle stories, with a splash of product and runway for good measure.
How did you initially get started in the industry?
My career started studying Spatial design at Massey University, and I worked in the architectural industry in sales, while building up Studio:Weir in my own time.
My photography story began later in 2011 after moving to Auckland with my husband; A journalist friend asked me to photograph NZ Fashion Week for her, and opened a whole new world to me. Back then I only knew the basics of operating my small Canon SLR and was completely out of my depth! There I met Anya Brighouse, who was launching Beautiful Bedlam and I joined her shooting fashion events and interiors. Motivated, I found myself saying Yes – a lot — each opportunity led to the next and brought me here.
Blush Flowers interior for TheNew.nz © Michelle Weir
Blush Flowers interior for TheNew.nz © Michelle Weir
Fearon Hay Architects, Faraday Street Studio © Michelle Weir
Naumi Hotel Auckland for Material Creative © Michelle Weir
Whereabouts are you based? 
My work is all location based, so I'm either out and about with my clients, or working from my home office, which suits me perfectly right now.
What are some of the best bits, and also some of the challenges about what you do?
For a while I felt constantly out of my comfort zone, with every day feeling new and a challenge, but I've found that's become my new normal. I'm self taught, so when I can recognise growth in myself, it gives me a great sense of accomplishment. The hardest part is also a positive — working for myself and forging my own unique path. And I suspect it'll be 'work / life balance' that I'll be constantly be striving for…
What project, personal or professional, are you most proud of and why?
This year I've been working on a book, For the Love of Flowers with author, Josie Steenhart, photographing talented florists and makers. We travelled around NZ capturing these inspiring women in their studios, and I personally took something away from each subject. Beatnik is releasing For the Love of Flowers this summer and I can't wait to see our year's work in print.
Your images are stunning. Do you have any insider tips for budding photographers out there?
Thanks so much. My biggest tip is practice constantly and, most importantly, out of your comfort zone! I've learnt the most when on the spot, internally panicking and under pressure, or when my shots didn't work out as I hoped. Each time this happens, I pick myself up and work out how best to do it next time.
Mother's Day campaign for Blush Flowers © Michelle Weir
Amano Restaurant for TheNew.nz © Michelle Weir
Heather Street Apartment for Huset Design © Michelle Weir
NZ Fashion Week 2016, Salasai © Michelle Weir
Calliope Road house for Indigo Design © Michelle Weir
Where do you go to find inspiration? 
I'm constantly inspired collaborating with my clients, who themselves are pushing the boundaries in their fields, and together we create something new again. Travel also inspires and humbles me, especially in regards to architecture — discovering the rich sense of culture and history of other countries and locally in NZ too. I can't travel without my camera!
What's next for you in 2017? What do you have lined up?
Fashion Week at the end of August is always a highlight of the year and a humbling reminder of my journey here. I'm excited to be working with a couple of new clients following that, who have completed hospitality projects.