Smells like fresh print — award-winning stationery by Kylie May
Brought to you by B&F Papers, the Smells Like Fresh Print series celebrates the beauty and tactile qualities of recently created, selected print projects. This week we share some award-winning wedding stationery by Kylie May:
---
Project Title: Hayley and Todd Wedding Invite
Studio / Design team: Kylie May
Client: Hayley Hibbert
Printer: Laserfoil Design and Print
Production methods: Laser foil (foil fusing)
Quantity produced: 80
Paper stocks: Bristol Intensive navy 250gsm
No. of colours: 1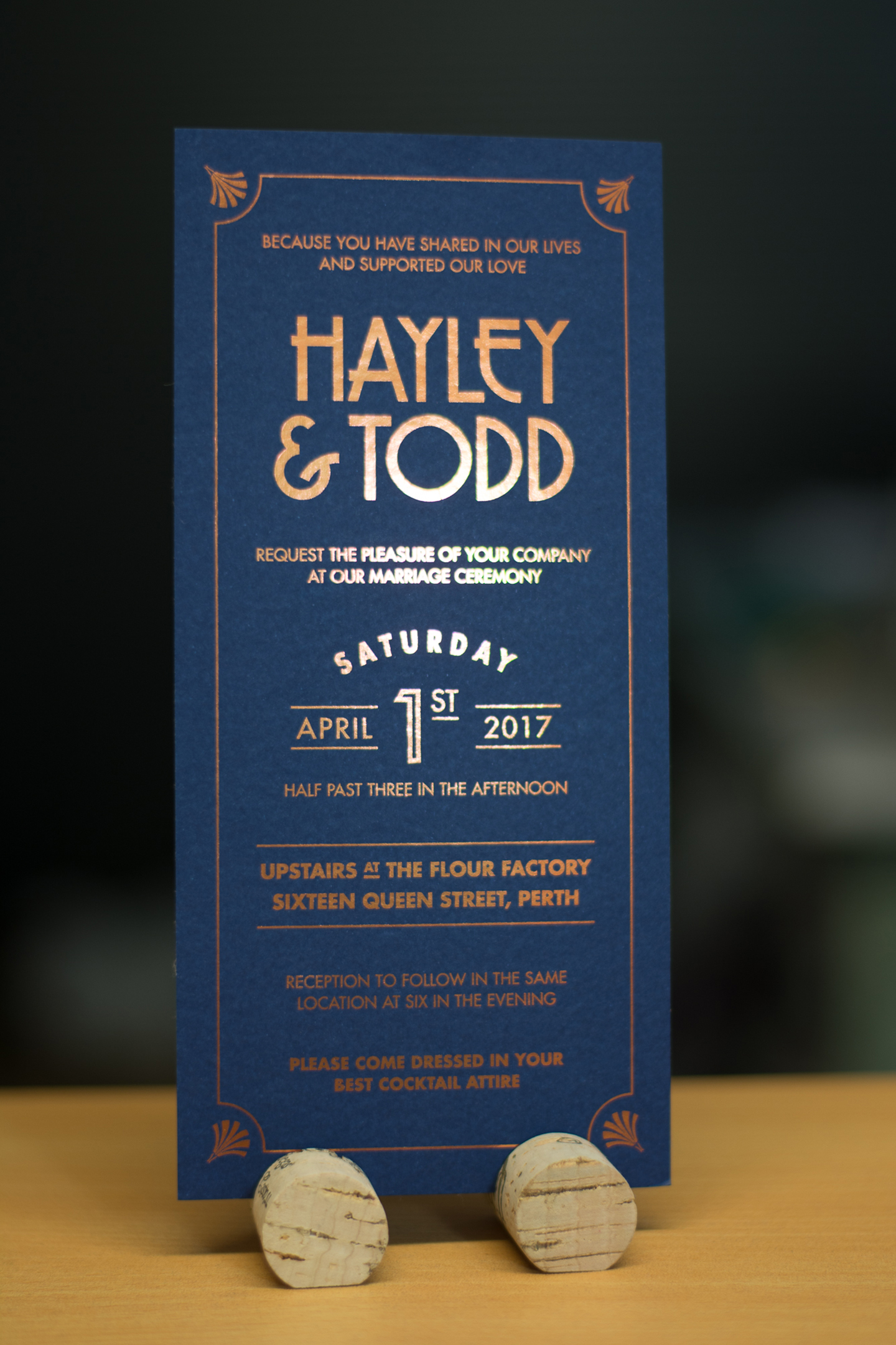 ---
See more from B&F Papers here.