Smells like fresh print — award-winning stationery by Kylie May
Brought to you by B&F Papers, the Smells Like Fresh Print series celebrates the beauty and tactile qualities of recently created, selected print projects. This week we share some award-winning wedding stationery by Kylie May:
---
Project Title: Hayley and Todd Wedding Invite
Studio / Design team: Kylie May
Client: Hayley Hibbert
Printer: Laserfoil Design and Print
Production methods: Laser foil (foil fusing)
Quantity produced: 80
Paper stocks: Bristol Intensive navy 250gsm
No. of colours: 1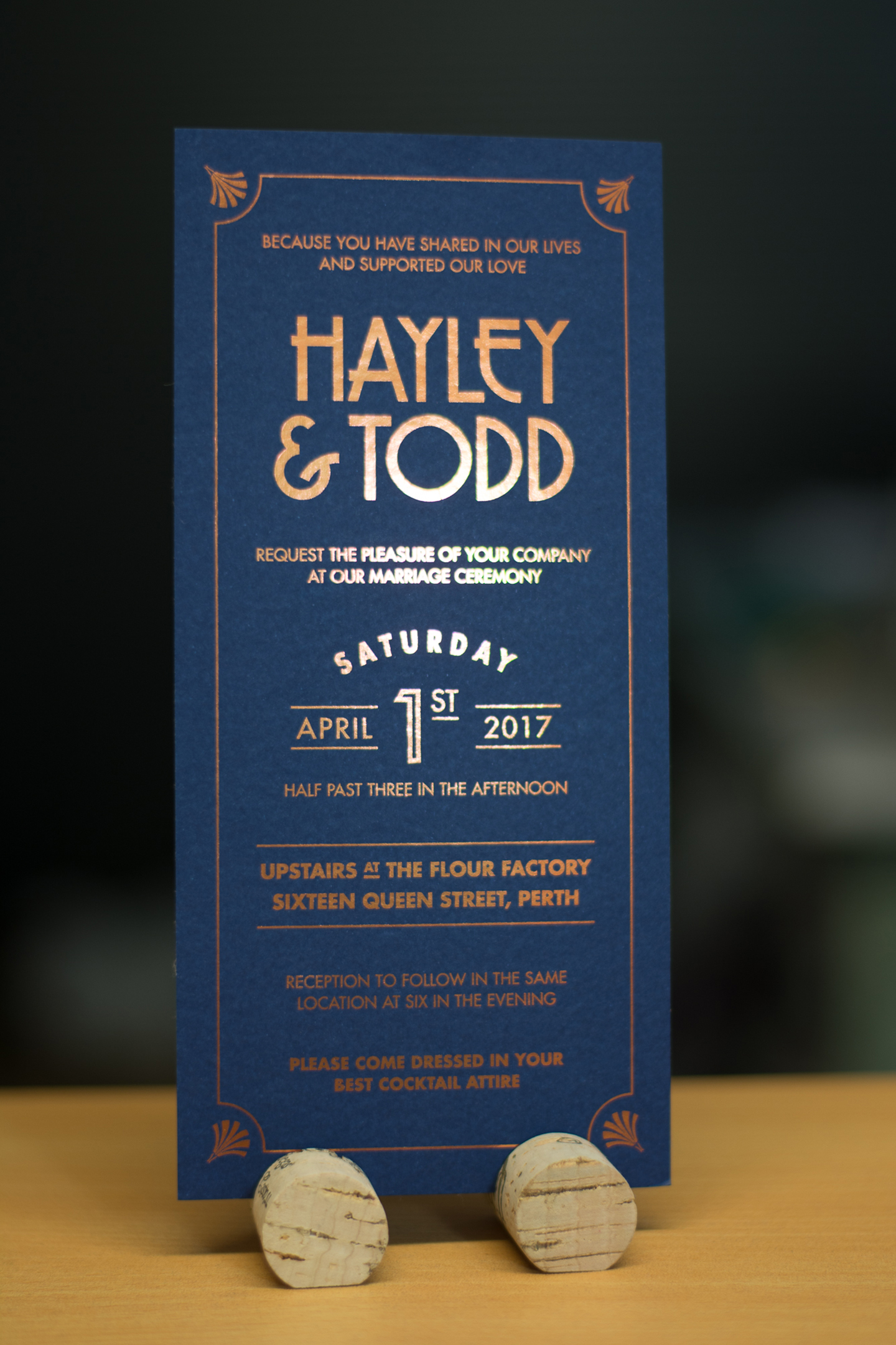 ---
See more from B&F Papers here. 
Up Next...
Graphic Design & Photography - Vanessa Lewis
Design Assembly recently got the opportunity to chat with lifestyle photographer Vanessa Lewis to find out more about her work and her passions. This article is proudly brought to you by mychillybin. Hi Vanessa, thanks for taking time out of your busy schedule to speak with us. Can you tell our readers a little bit…
More from 'Design for Social Good'...
Igniting a Passion for Democracy: On the Fence
Written by Lana Lopesi Designers­—as communication specialists and image-makers—build election campaigns as we know them. They communicate political messages to the masses, and create pathways from the public to the politician. A voter's initial impression of a candidate is often a visual one. If designed well, images, slogans or even hashtags can "embody ideological values…