Smells Like Fresh Print — iceberg stationery
Brought to you by B&F Papers, the Smells Like Fresh Print series celebrates the beauty and tactile qualities of recently created, selected print projects. This week we share iceberg's in house stationery range:
---
Project Title: iceberg stationery
Studio / Design team: iceberg
Client:  iceberg
Printer: Valley Print
Production methods: Business cards: Front white foiled and spot UV, back printed digital (white ink) and spot UV, duplexed together.
Quantity produced: 250 each of 7 names.
Paper stocks: Curious Matter 270gsm Desiree Red, Curious Skin 270gsm Dark Blue, Curious Skin Extra White 135 and 270gsm
No. of colours: 1 colour
Typography: PX Grotesk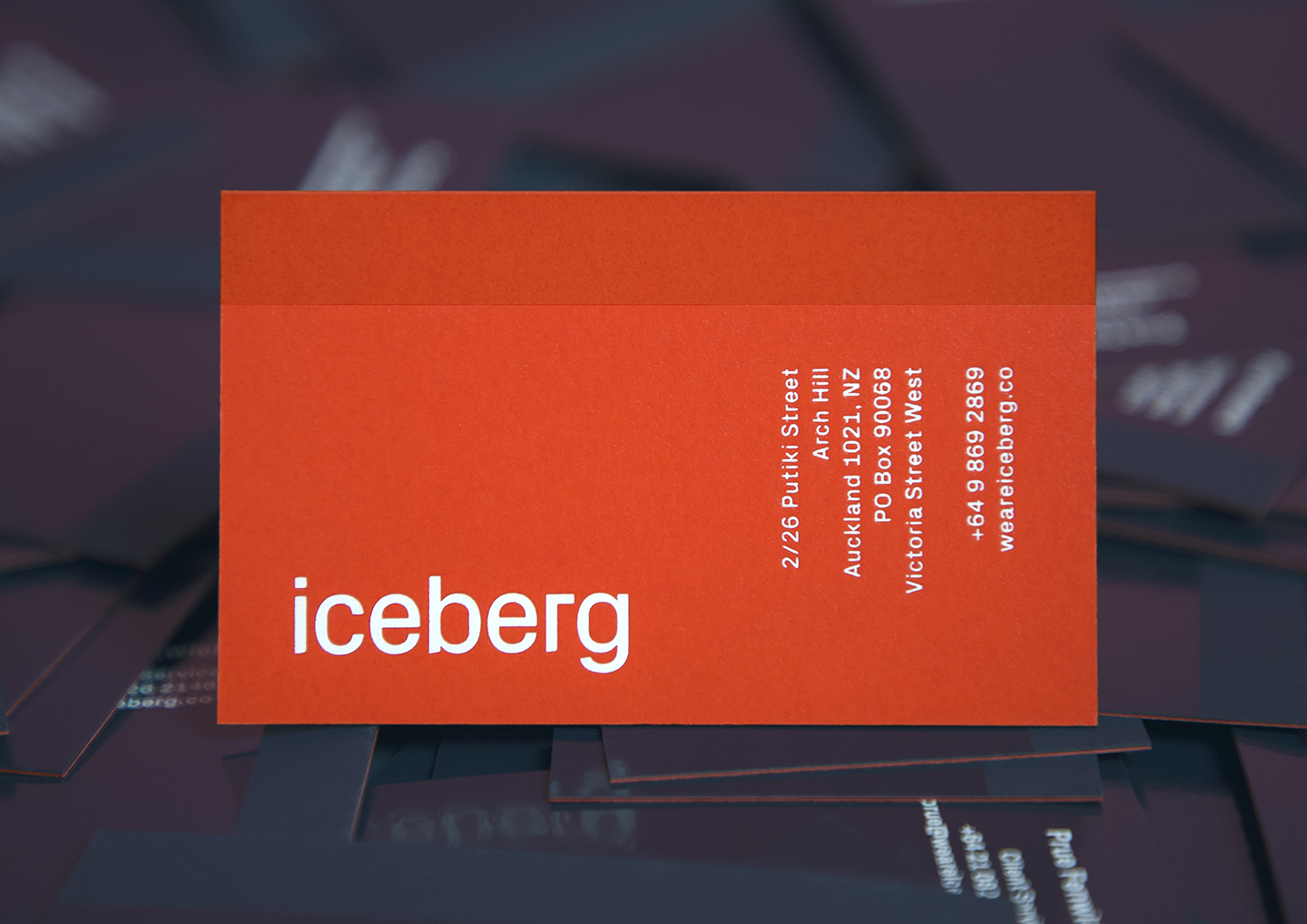 ---
See more from B&F Papers here. 
Up Next...
Wellington Adobe Creative Jam 2017 Review
On Thursday 6th July Wellington designers and creatives got together at the College of Creative Arts at Massey University to hear from local creative industry superstars Jarred Bishop, Celeste Skachill (designer at Te Papa Museum), and Fraser Callaway from Strategy, as they shared their processes and projects. Meanwhile four teams of designers competed in a tournament to tackle a design challenge in just 4 hours…
More from 'Fresh from the field'...
Fresh from the field — Glenn Jones 2018 Calendar
This week's Fresh from the Field showcases the new 2018 Calendar full of kiwi-inspired illustrations by Glenn Jones. If you've got new or recent work that you'd like to share in our weekly Fresh from the Field series email Zoë for details. "This is our fourth calendar featuring 12 Glenn Jones Art print designs. It's really quite…