Meet the Designers: Adobe Creative Jam Wellington
Design Assembly proudly presents the Wellington Adobe Creative Jam this Thursday from 6pm at Massey University in the Level D Presentation Room, Block 12.
This is a great opportunity to hear from local creative industry superstars Jarred Bishop, Celeste Skachill (designer at Te Papa Museum), and Fraser Callaway from Strategy, as they share their processes and projects. Plus you'll also be watching teams of talented designers compete in a tournament tackling a design challenge in just 4 hours using Adobe Creative Cloud.
We're delighted to introduce our design team ahead of this exciting event.
Adobe Creative Jam
Thursday, 6th July, 6.00–9.00pm
Massey University
Wellington
Level D Presentation Room, Block 12, Entrance C, Wallace Street.
Pay-and-display parking at entry A from Wallace Street, or at 60 Tasman Street.
---
Meet your designers:


Samuel Crook
Samuel Crook is a multi-disciplinary graphic designer with a passion for Typography, Illustration and Photography. Sam focuses his talents in brand identity, print and experience design and is currently working as a product designer for Powershop in Wellington.

---
Lou Wright
Lou Wright completed a Bachelor of Visual Communication Design with honours at Massey University in 2014. She now works as graphic designer and illustrator at Strategy Creative. She also runs a small creative business with a close friend of hers, it's called One Sixteenth Creative. She has a passion for typography, illustration, photography, copy writing, and brand identity. Lou has an enormous personality and often describes herself as a loud mouthed, passionate, weirdo. She thrives on collaboration and the unexpected. Lou lives in Wellington where she drinks too much coffee, stalks dogs on the street, and gets involved in as many creative side projects as she can get her hands on.
The work shown here was designed by Lou via Strategy.

---

Kelsey Gee
Kelsey Gee is a designer and photographer, currently studying in her third year of a Bachelor of Design (Honours) at CoCA, Massey, Wellington. She majors in Visual Communication Design, specialising in print media, UX/UI design and photography.
Her passion for the arts began at a young age, pursuing everything creative from visual arts to dance and music. At age 15 she picked up a DSLR camera and began the acclaimed Ballerina Project New Zealand; and has since worked with dancers across the country, including dancers from The New Zealand School of Dance and the Royal New Zealand Ballet.
She loves being able to amalgamate her design and photographic skills across each discipline, and after graduating aims start up her own creative studio that provides design, photography and social media management solutions as well as a talent agency.
@kelseyjgee (insta)

---

Sonia Mijatov
Sonia is a graphic designer and illustrator currently in her third year at Massey University's College of Creative Arts. Majoring in visual communication design and minoring in marketing, she has a passion for print media, typography and illustration. Sonia is a lover of simplicity, employing a minimalist style in her own work with an underlying playful nature; she believes that design is not just about what we see, but how we see it. Sonia currently works freelance, focusing on packaging, print media and editorial work.
@soniamijatov (instagram)

---
Rhianna Field
Rhianna Field completed a Bachelor of Design, majoring in Visual Communication Design at Massey University in 2013. She enjoys working across a variety of disciplines from wayfinding to branding and publication design. Rhianna is a problem solver, applying insight and critical thinking to all design projects. With an eye for detail and a genuine passion for what she does, Rhianna prides herself on creating unique and intuitive designs that are crafted to perfection. She believes in the power of simple ideas, executed brilliantly. Rhianna currently works at Foundry Creative. In her spare time you'll often find her practising yoga in various studios around Wellington.
---
Tiffany Butler
Tiffany Butler — a self confessed work-addict, and pun enthusiast — is also an award-winning graphic designer based in Wellington. She completed her bachelor of Graphic Design with Merit at Otago in 2013. She works at the renowned agency Inject Design where she has been privileged to work on some of New Zealand's most recognisable brands, forming exciting visual solutions and identities as one of their lead designers. Tiffany believes design is one part know-how and two parts creative intuition. Her strengths lie in building solid client relationships, typography, identity, and illustration. She dedicates her spare time to alternative design work which can be found on her online portfolio 'Child'
The below work was created for Wellington Chocolate Factory, inspired by illustrator Gina Kiel's renders, Art Directed at Inject Design, final illustration and design completed by Tiffany Butler.
---

Mathew Boyles 
With a passion for creativity, I often spent my free time designing and creating new things. I use my skills in web development to create works for clients, as well as for fun. As a Yoobee UI/UX student, I'm learning more about the principles of how to create functional and immersive interfaces to be enjoyed by all kinds of people, in all kinds of ways. I have also worked on advertising projects – creating flyers, posters, and branding. I'm relatively new to the graphic design industry but am eager to learn new things.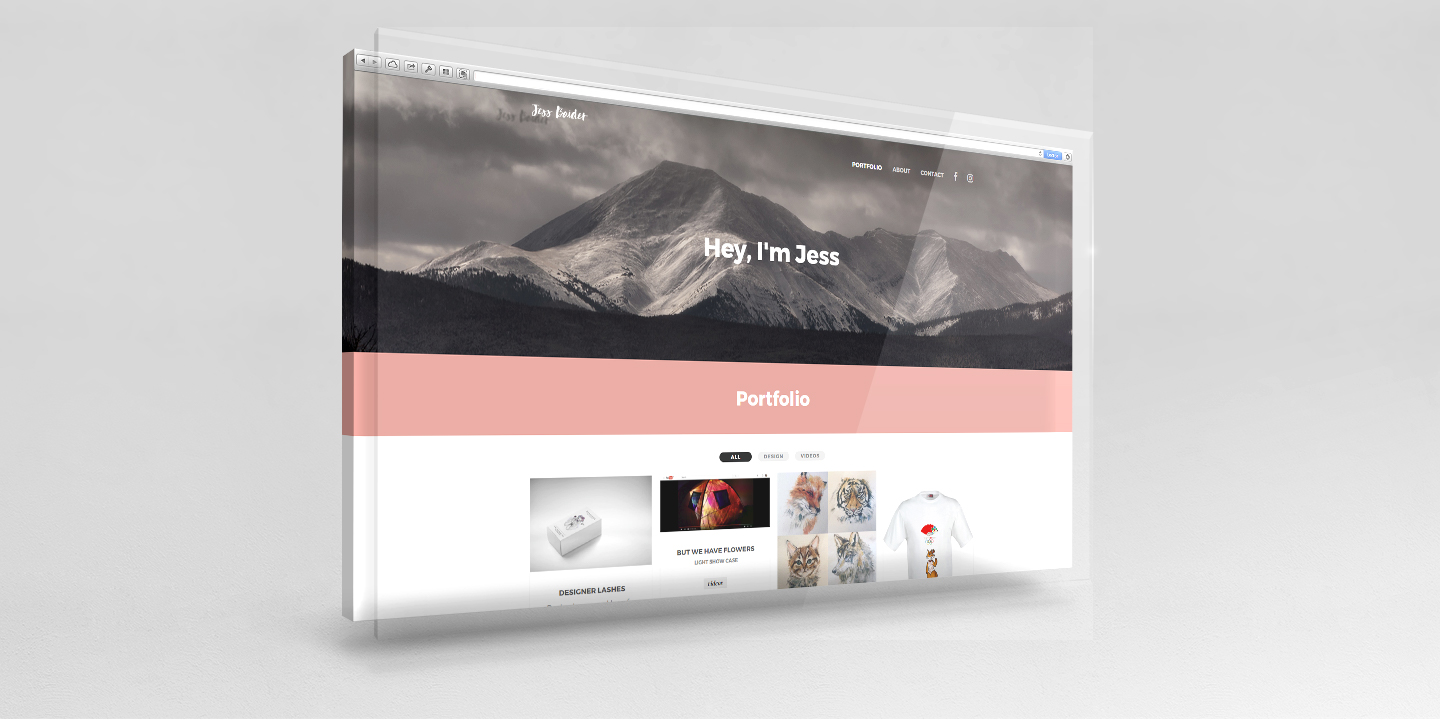 ---
Tim Stannard
I'm currently working and living in Wellington, studying a Diploma in Web Design and UX at Yoobee. Building modern, easy to use, user-friendly websites is truly a passion of mine. I began coding websites as a childhood hobby, fascinated with how the web can be used as a visual design medium. I strongly believe that the best design solutions are the most uncomplicated, and I spend my time looking for that balance in my design. I'm currently developing an official website for a large national storage and distribution company, which is exciting!
http://tim.stannard.yoobee.net.nz/assignment-1-yb/index.html
---