5 Minutes with… Celeste Skachill
Ahead of our July 6th Adobe Creative Jam in Wellington, we grabbed a quick five minutes with Celeste Skachill from the Museum of New Zealand Te Papa Tongarewa in Wellington.
---
Hi Celeste, can you tell us a little bit about who you are, what your background is, and how you first got started in the industry.
I'm an Experience Designer working at Te Papa, New Zealand's National Museum. My background is in Graphic Design, which has been blended into my current practice of Experience Design.
My biggest project at uni was the first Experience Design project of its kind. No one had submitted an 'experience' as their project before. The Express Workshop paved the way for what I wanted to do as a job and picked up a 2014 Best Award along the way. The one hour Express Workshop gave high-school students visiting on open day an insight into what it was like to study design at university.


Open Lab was the perfect start to my career, I received excellent mentoring and got to work on some incredible projects, one of my favourites being the New Zealand Police/Armed Offenders Squad Identity. We used co-design to engage and involve the client and their communities in the creative process. The success of the project was also highlighted in the 2014 Best Awards!


Open Lab also facilitated an internship at Te papa. During the internship, I worked on the Warhol POP event where we brought together 300 young people to experience Andy Warhol's underground factory. This was the first time Te Papa had hosted an event like this. It was an incredible project and really cemented my love for designing experiences.
From the Warhol POP event I had the opportunity to define what an Experience Design role at Te Papa might entail and drafted my own job description. There are now two Experience Designers at Te Papa.
What project, personal or professional, are you most proud of and why?
My biggest highlight so far has been working on my first exhibition Bug Lab, a collaboration between Weta Workshop and Te Papa. The touring exhibition allowed me to work directly with Richard Taylor and the Weta Workshop team. The exhibition took one year to develop and was a great way for me to see how experience design methods could be incorporated into designing an exhibition experience.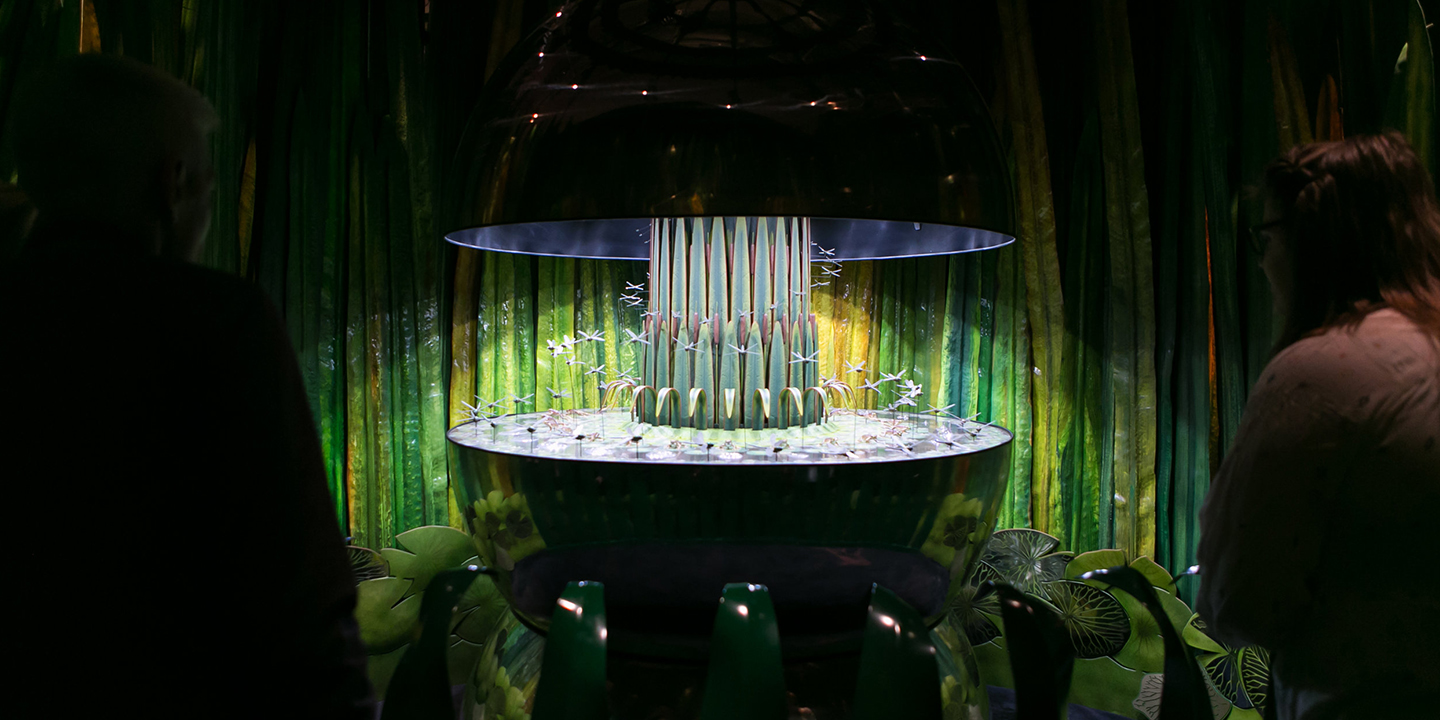 In terms of events, Te Papa talks was a real highlight. We used a pure co-design process to develop the event and ran workshops with the public where they helped us define, design and deliver the event. The evening brought together 300 people for a night of inspirational talks, workshops and live demonstrations around the theme of animation.


What excites you the most about what you do?
For me Graphic Design alone wasn't quite enough. I wanted to create beautiful graphics that were also wrapped around an experience for people. For me it's about how can design improve and impact people's experiences through life for the better.
I think that people are increasingly craving experiences; you see a lot of people from our generation choosing to spend their money not on buying 'stuff' but rather they are choosing to spend their money on experiences with people, paying for memories instead of "stuff". So I'm interested in how design can cater for this and how can we design these experiences for the new generation of people called 'experientialists' who are living the experience economy.
Where do you find inspiration?
The D.School have been a real source of inspiration for my workshops. They cover a lot of user centric tools and techniques to rapidly take participants through the creative process. People are also are a great source of inspiration for me and my work!


Can you give us a sneak peak into your creative / design process ahead of the Adobe Creative Jam?
What is it like to design an exhibition experience? I'll be giving you insight into some of the tools and techniques used to develop the exhibition… Workshops, rapid prototyping and inventing activities to help keep things fun when innovating.


Where can we see more of your work (links to websites, online portfolios etc)
https://www.celesteskachill.com
https://www.instagram.com/celeste.skachill
And finally, where to next for you? What does the rest of 2017 hold?
2017 is a really exciting time for me at Te Papa. We are currently in the process of renewing all of the day one exhibitions. I'm working on the Arts Renewal, which is levels 5 and 6. So our work is focused on re-imagining people's experiences with art at Te Papa.
Then in terms of my personal freelance work, I'm starting to form collaborations and projects around designing for public good, we've got some exciting stuff brewing…
---
To hear more from Celeste and to find out all about the Adobe Creative Jam in Wellington click here.
Adobe Creative Jam Wellington
Thursday, July 6th, 6.00–9.00pm
Level D Presentation Room
College of Creative Arts – Massey University
Block 12
Entrance C
Wallace Street
Wellington CBD
Tickets are FREE but numbers are strictly limited so book yours asap!
Pay-and-display parking at entry A from Wallace Street, or at 60 Tasman Street.
---